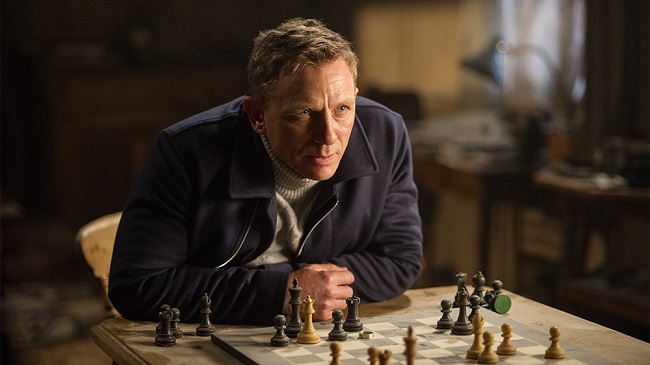 While Daniel Craig deals with the fallout of Danny Boyle's exit from Bond 25, The Last Jedi director Rian Johnson is preparing for his brand new Star Wars trilogy while trying to avoid any and all fan backlash from Episode VIII. In other words, both men find themselves quite busy at the moment. It's a miracle that either has found to the time to work together on an original film that has nothing to do with either franchise, but that's exactly what's happening. According to Deadline, Craig has signed on to star in Johnson's upcoming murder mystery film, Knives Out.
Very little is known about the movie. Per Deadline, Johnson wrote the script and, along with frequent partner Ram Bergman, will produce the film, which follows a detective (Craig) assigned to solve a particular murder case. What's more, potential buyers who "received the script last night" at the Toronto Internal Film Festival are said to be readying themselves for "a fevered auction."
However, Johnson's apparent lifelong devotion to the works of the popular English mystery novelist Agatha Christie, which he discussed briefly with Deadline, is said to be a major indicator of precisely what kind of film Knives Out is going to be:
[He] has been an Agatha Christie nut since his teens, sparking to her richly drawn characters and the twists and turns that drove her whodunits. For a decade, he has been framing in his mind how he would make his own murder mystery, and over the summer he scripted his contemporary version of the locked door mansion murder mystery.
As for Craig, Johnson said he's "been a huge fan" and has "always wanted to work with him… He's an actor of extraordinary range, and we are looking forward to the fun of finding that modern detective, and collaborating with Daniel on creating a new Poirot."
(Via Deadline)