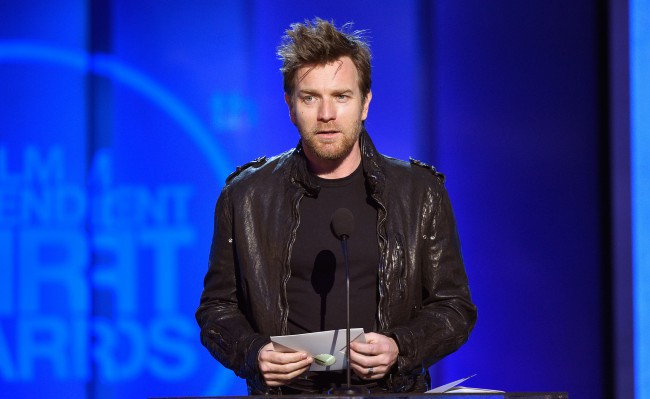 Object of Louis C.K.'s affection Ewan McGregor is the latest actor to sign on for a role in Disney's live-action adaptation of the classic animated film Beauty and the Beast.
According to the Hollywood Reporter, McGregor is set to play Lumiere, the maitre d' of the prince's castle who becomes an anthropomorphic candlestick after falling under a spell. In the 1991 animated version, Lumiere is voiced by late Law & Order star Jerry Orbach.
Emma Watson is set to star in the new film as Belle, with Dan Stevens, Luke Evans, Josh Gad, Ian McKellan and Emma Thompson attached as The Beast, Gaston, Le Fou, Cogsworth and Mrs. Potts, respectively.
Even if you're not thrilled about the live-action take on one of your favorite animated classics, you've got to be at least mildly intrigued by the possibility that Obi-Wan Kenobi will sing "Be Our Guest."