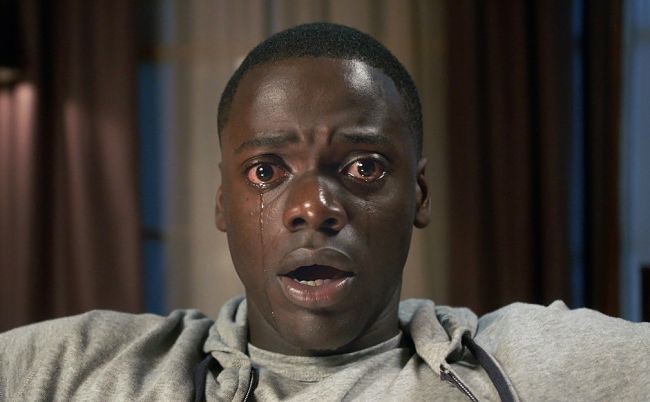 Now that recently retired actor Jordan Peele no longer has to dodge phone calls from the producers of The Emoji Movie 2 asking if he wants to play an eggplant, he has a lot of free time on his hands. (Y'know, outside of gearing up for the Oscars, working on The Twilight Zone reboot, and pitching Gremlins 3, hopefully.) And the Key & Peele creator is using it to consider a Get Out sequel.
"I will definitely, seriously consider it," Peele, who's nominated for Best Director, Best Original Screenplay, and (because he's one of the film's producers) Best Picture at the Oscars, recently said. "I love that universe and feel like there's more story to tell. I don't know what it is now, but there are some loose ends."
(For what it's worth, seven sequels have been nominated for Best Picture, including Toy Story 3 and The Bells of St. Mary's, but only two have won: The Godfather Part II and The Lord of the Rings: The Return of the King.)
Get Out — which made over $250 million on a $4.5 million budget — ended on a relatively upbeat note, with Chris getting away safely and the Armitage family dead. That might be the "loose ends" Peele is referring to — what happens when a police car arrives at the house, and it's not driven by Rod? (Actually, that's the much darker alternate ending.) Here's an idea for 2 Get 2 Out: what if the Armitage residence is now haunted by the ghost of Duke Ellington?
Blumhouse Productions will never turn down a sequel, or five.
(Via The Hollywood Reporter)