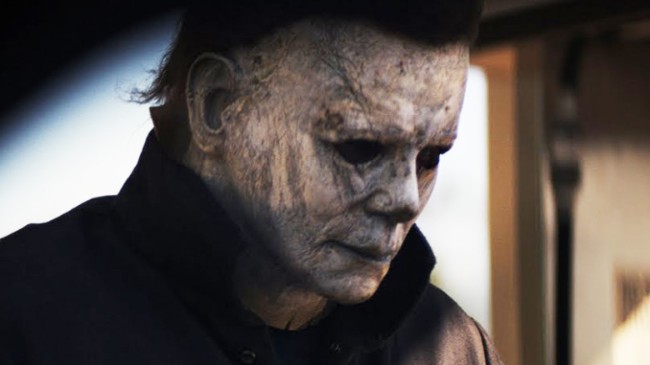 Actors love to submerge themselves in research; while recently prepping for a role, Daniel Radcliffe did a brief stint as a newspaper fact checker. But this is nuts: According to an epic Vanity Fair profile of the actors who've played Halloween psycho killer Michael Myers, one of them — James Jude Courtney, star of the forthcoming Halloween reboot/sequel that inspired some particularly dumb Fox News spouting this week — was schooled by an actual murderer, who taught him how you really kill people.
Courtney tells Vanity Fair he met a contract killer through a mutual acquaintance. The man, who had recently left a safe house following a prison stint, wound up living with the actor. Courtney learned a lot simply by observing him every day. But the greatest education came from a day they went to the movies. Courtney took the ex con to see The Hit List, a 2011 Cuba Gooding Jr. thriller in which he had acted.
"We walked out of the screening, and he said to me, 'Jimmy, it's a really nice movie, but that's not how you kill people,'" Courtney recalled. "'I'm gonna show you how.'"
And so he did. "There's a stealth efficiency to the way an actual trained killer works," Courtney explained. "Movies tend to dilute that quality with dramatic pauses and dialogue, which a true predator would never waste time doing. That efficiency is what I took to the part of Michael Myers."
So keep that in mind when watching Halloween when it comes out on October 19: Those kills are terrifying because they're realistic.
(Via Vanity Fair and Indiewire)