Did Anthony Hopkins scare you as Dr. Hannibal Lecter in The Silence of the Lambs. Um, here's a hint: the answer is yes unless you have something other than blood flowing through your veins.
Anyway, viewers of the seminal horror classic weren't the only ones terrified of Hopkins's chilling first performance as the flesh-eating madman. Turns out his co-star and fellow Oscar winner Jodie Foster was too. And really, can you blame her?
Appearing on The Graham Norton Show, the Money Monster director disclosed that she never even spoke to Hopkins on set. And why? "He was scary," she said, matter-of-factly.
"The first day, we had a reading, like a little read through," she explained. "We did the read through of the entire film. And by the end of it I never wanted to talk to him again. I was petrified."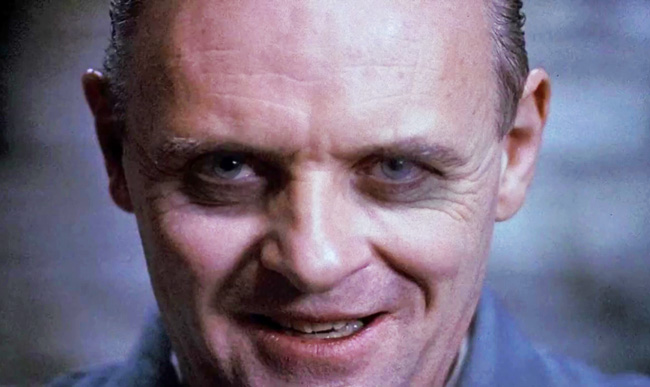 You and me both, Jodie. Foster went on to explain how they reached the end of filming the movie and had never really even had a conversation. When Norton asked her if she even passed by Hopkins in a hallway or anywhere on set, she said simply, "No, I avoided him."
The two of them did eventually wind up chatting, on the last day of filming. Foster said that she was eating lunch and Hopkins approached her and sidled up so she confessed to being really scared of him. Hopkins's response? According to Foster, he said, "I was scared of you!"
All very scary indeed. Yet if you haven't seen the movie, believe me, it's much much scarier.
(Via Graham Norton)