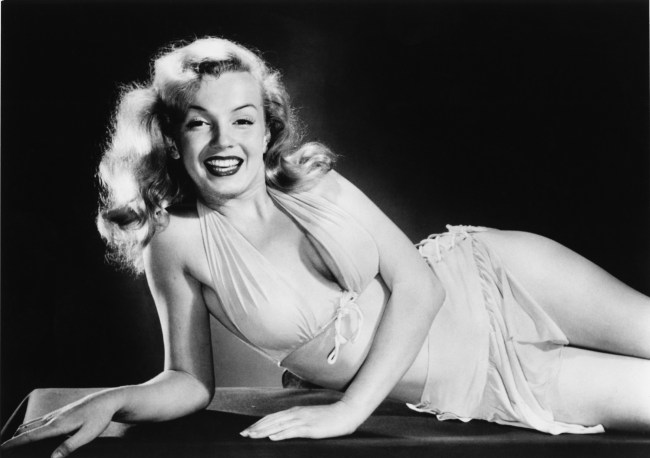 We all want to succeed at our jobs. A successful career can translate to better financial security, increased creature comforts, personal satisfaction, and multiple sexual partners. As we're reviewing our New Year's resolutions and creating a plan of action for achieving our goals before the next Dick Clark end-of-year special, you might look at your list of three of four objectives and feel content with the ambitiousness of your targets, and you should. There are many who are just fine with their continued pace, running circles and never looking for a finish line.
Before you close that chapter of your journal, though, you may want to take a look at 29-year old Marilyn Monroe's specifically detailed New Year's resolutions, from 1955, for a bit of inspiration.
By the end of 1955, Monroe had already starred in hits like All About Eve, and The Seven Year Itch, but it was the year that she penned this entry into her address book that she was accepted into Lee Strasberg's prestigious Actor's Studio. The model and actress was determined to turn the opportunity to study with the best teachers and actors in the world into a career that would beholden her more for her talents than looks.
Here's the full transcript:
Must make effort to do
Must have the dicipline to do the following –
z – go to class – my own always – without fail
x – go as often as possible to observe Strassberg's other private classes
g – never miss actor's studio sessions
v – work whenever possible – on class assignments – and always keep working on the acting exercises
u – start attending Clurman lectures – also Lee Strassberg's directors lectures at theater wing – enquire about both
l – keep looking around me – only much more so – observing – but not only myself but others and everything – take things (it) for what they (it's) are worth