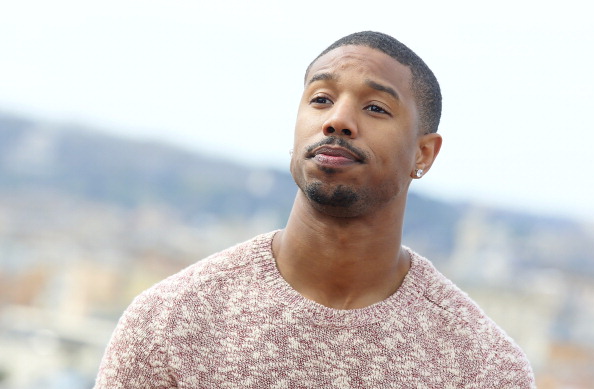 Frances McDormand made plenty of headlines and created this year's stand-out Oscar moment in the process with her win for Best Actress. As she asked the female nominees to stand up during her Best Actress acceptance speech, McDormand talked about an inclusion rider and how it needs to be added to more contracts. The inclusion rider ensures that at least 50 percent of the cast and crew are diverse or represent the world in which we're currently living. McDormand had only heard about it a week before the Oscars according to Vulture, but it seems like it might already be catching on.
Michael B. Jordan, still riding high off his Black Panther success and some impressive roles over the past few years, posted on Instagram this evening that he will be adopting an inclusion rider for all projects created by his production company, Outlier Society, that he launched in 2016:
In support of the women and men who are leading this fight, I will be adopting the Inclusion Rider for all projects produced by my company Outlier Society. I've been privileged to work with powerful woman and persons of color throughout my career and it's Outlier's mission to continue to create for talented individuals going forward.
Outlier Society has a hand in Jordan's upcoming Fahrenheit 451 adaptation with HBO and Creed 2 according to Variety and should have no trouble drawing in projects considering Jordan's string of successes and the current push behind diversity in Hollywood.