Now more than ever before, it's hard to grasp the concept of time passing. But with The Batman finally making its way into theaters after a long, painful, but sensible wait, it's time to reflect on Robert Pattinson, who has been working as an actor since the 2000s in 2005's Harry Potter and the Goblet of Fire and 2008's Twilight, which launched a franchise and made him an international movie star and generation-defining heartthrob.
Since his introduction in the 2000s, Pattinson has evolved more than any other actor, from fantasy franchise hottie to indie darling to emo Batman. He's both a scene-stealer and a generous scene partner, the kind of performer who is as good in chaotic roles as he is in restrained ones. Over the past decade, Robert Pattinson – with the help of his towering hair, sculpted jawline, and piercing eyes – has evolved into something truly unique: a character actor/movie star hybrid.
If you're trying to figure out what Robert Pattinson films to revisit – or visit for the first time – after seeing The Batman, here are all of his performances (excluding short films, TV movies, and 2004's Vanity Fair, which he was cut from), ranked from worst to best.
23. The Childhood of a Leader (2015)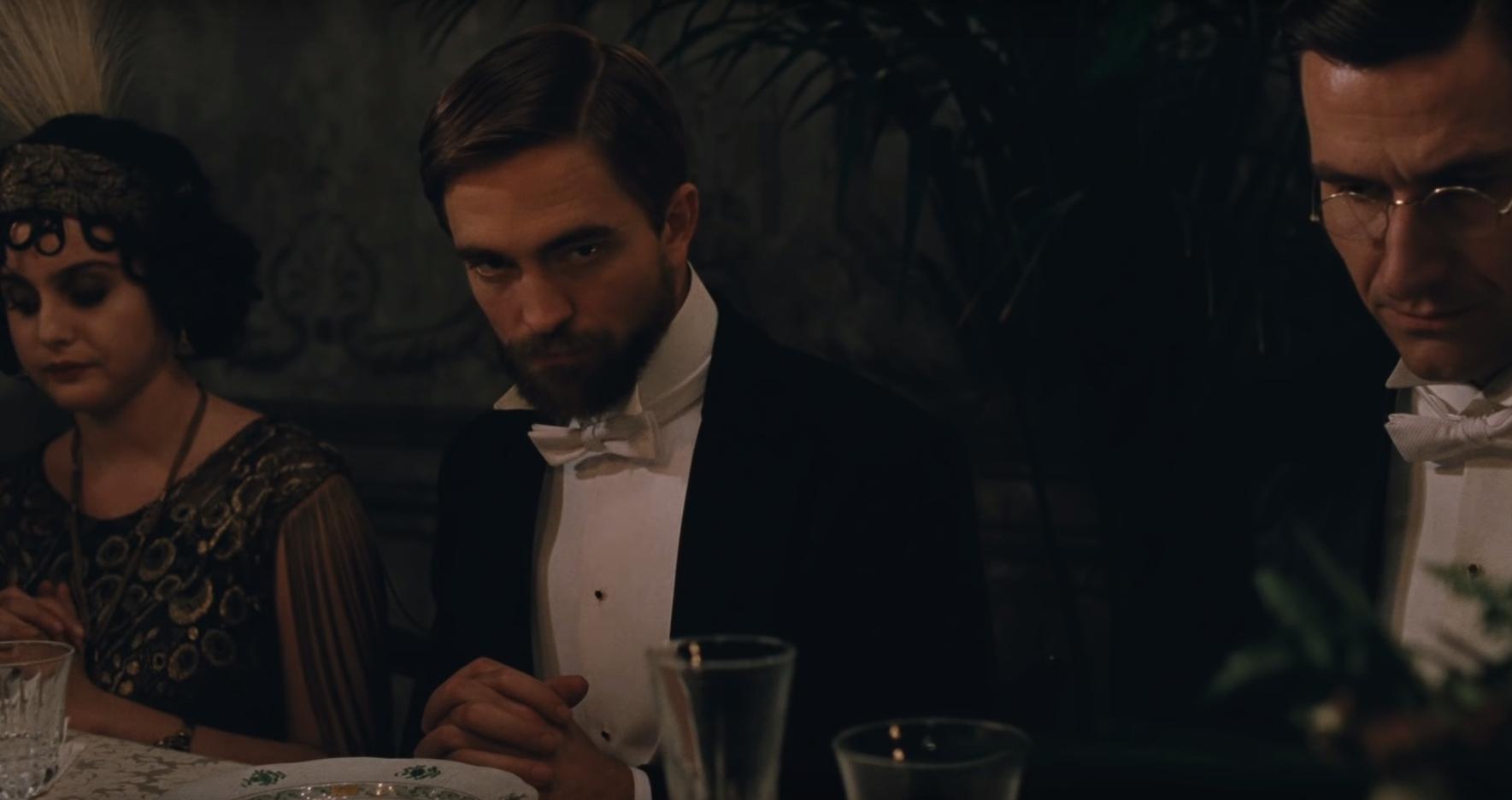 Robert Pattinson was not given much to do here. In fact, he was given so little to do here that I didn't even remember he was in this movie. But that's not necessarily a critique of Pattinson's performance, because I also forgot that I had seen this movie.
22. Waiting for the Barbarians (2019)
Unfortunately, not even Robert Pattinson could provide anything memorable to this action drama starring Mark Rylance and Johnny Depp, although he did try. The best thing about Pattinson in Waiting for the Barbarians is his irresistible hair, which falls in his face like Leonardo DiCaprio's did in the 1990s.
21. Bel Ami (2012)
While Bel Ami does the work to make movies sexy again (Robert Pattinson has sex scenes with Uma Thurman, Christina Ricci, and Kristin Scott Thomas), Pattinson's static, emotionally empty performance as Georges Duroy leaves much to be desired.
20. Water for Elephants (2011)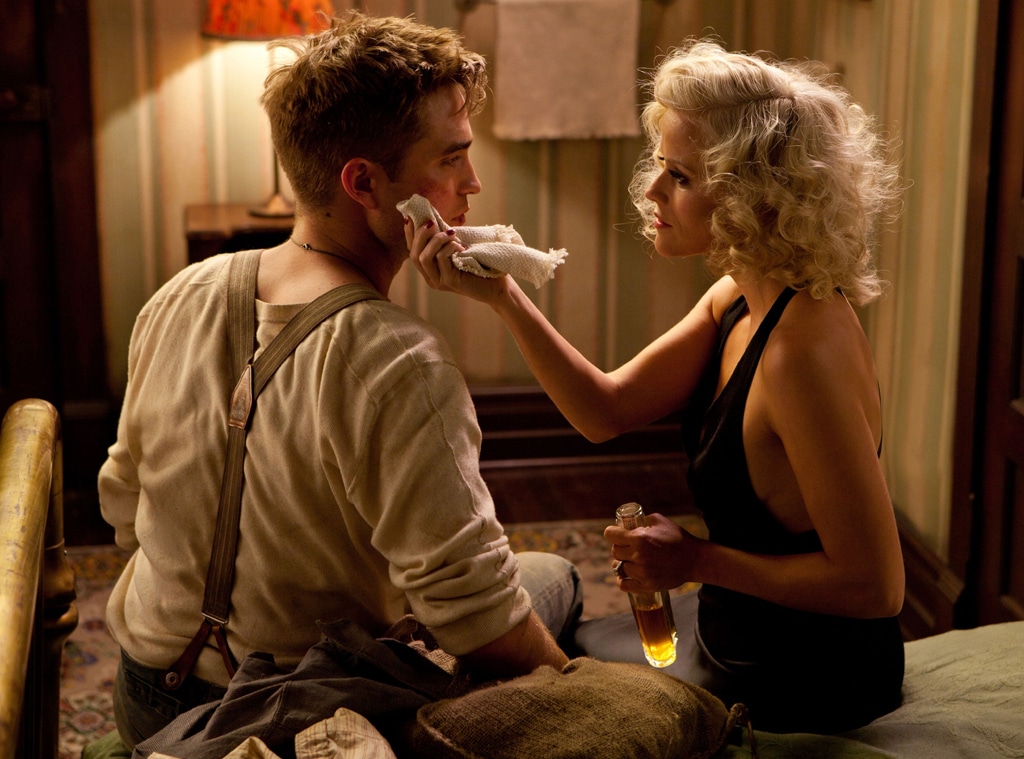 In Water for Elephants, Robert Pattinson was trying to prove that was capable of something beyond Edward Cullen. In this adaptation, Pattinson plays Jacob Jankowski, a veterinary student who quits school and joins the circus after his parents die, meaning that Pattinson would get to showcase his exemplary acting with elephant skills. Pattinson holds his own against Oscar winners Christoph Waltz and (NFT queen) Reese Witherspoon, but he never gets a memorable moment in the way he does so easily now. This run-of-the-mill drama based on the best-selling novel of the same name is not terrible, but it didn't have much impact on Pattinson's career, which is a good thing, really, because it got him to change directions by choosing smaller indie films in the future. Pattinson's best performance from Water for Elephants came from the press tour when he said on The Today Show that he watched a clown die at the circus, which he later revealed was a lie.
19. Little Ashes (2008)
Robert Pattinson played Salvador Dalí. Not enough people know this, and we do not discuss it enough. Pattinson committed to the role of the surrealist artist and attempted to deliver a textured performance. While the effort is admirable, the film's stilted script did not do Pattinson's performance any favors.
18. Queen of the Desert (2015)
You'd think lovable weirdos Robert Pattinson and Werner Herzog were star-crossed. And while they might be, Herzog's biographical film stars Nicole Kidman as Gertrude Bell but features Pattinson in a small supporting role as archaeologist T.E. Lawrence. Pattinson does what he can, but given the corny-at-best dialogue and likely pressure from acting opposite Oscar-winning co-star Kidman and working under the direction of a legend like Herzog, the performance falls a little flat, especially compared to most of Pattinson's supporting roles.
17. Harry Potter and the Goblet of Fire (2005)
Robert Pattinson was so perfectly cast as Cedric Diggory, the Hufflepuff heartthrob who meets a tragic end in Harry Potter and the Goblet of Fire, that he really didn't need to do much beyond show up to work and say his lines correctly. But Pattinson, as (almost) always, went above and beyond by successfully suggesting Cedric make his entrance in the film by emerging from a tree. Pattinson nailed Cedric's natural charisma that made him so likable – especially in spite of Harry's jealousy – but he also captured the horrors of death in the wizarding world with his unforgettable, blank literal death stare after Cedric is killed by Voldemort at the end of the film.
16. Maps to the Stars (2014)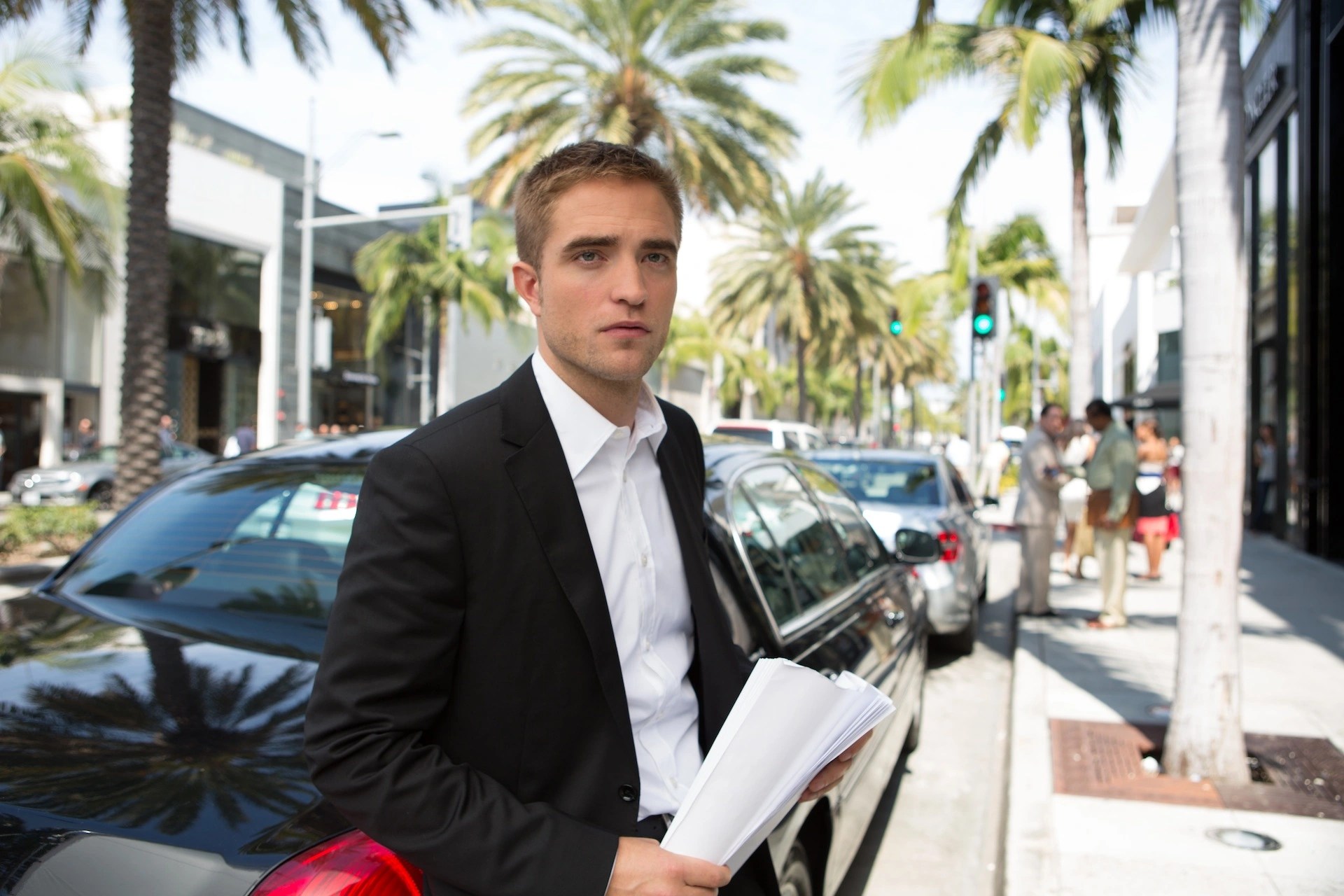 Robert Pattinson delivers in his second film with David Cronenberg. The tonally shifty but ultimately quite fun Hollywood satire follows the members of a Hollywood dynasty desperate for fame and relevance. Pattinson only plays a small role as Jerome Fontana, a struggling actor/limo driver, but it's a memorable one, especially for his hot, steamy, and sweaty limo sex scene with co-star Julianne Moore.
15. Life (2015)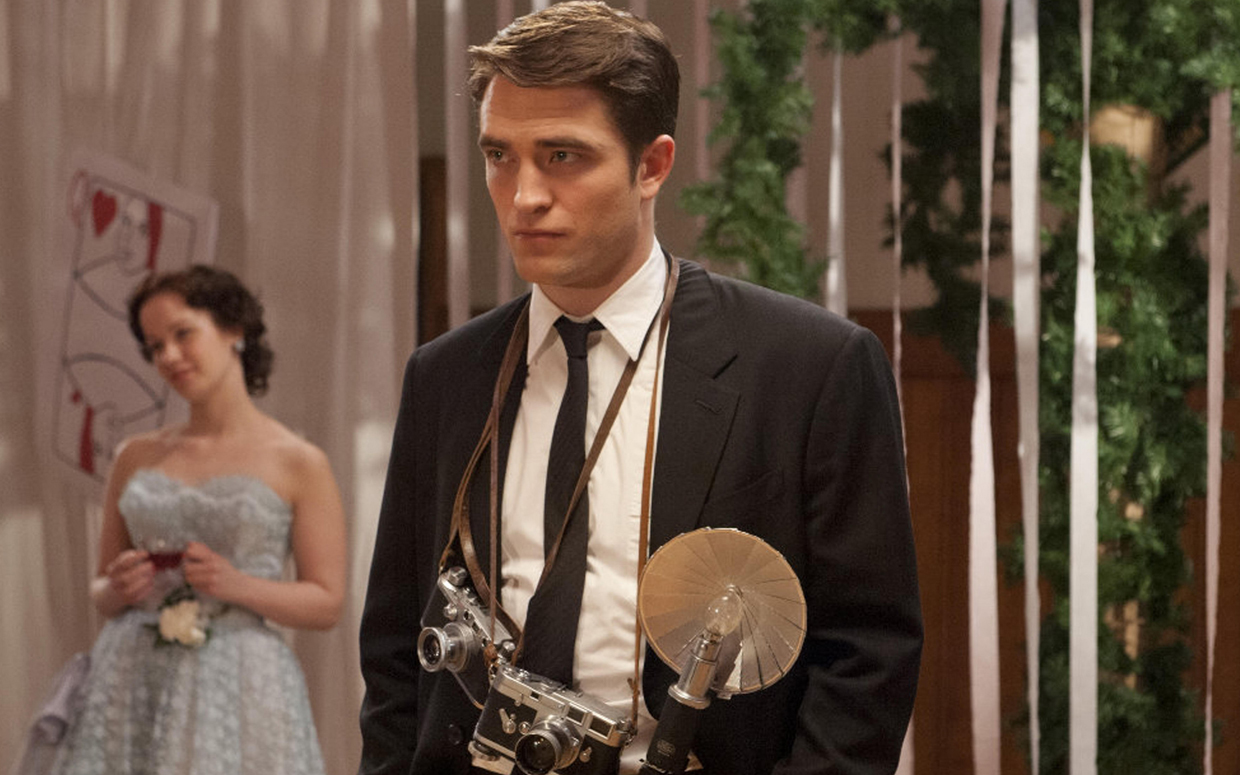 Robert Pattinson's moody, emotionally intelligent performance alone elevates this strained based-on-a-true-story drama about the friendship that developed between actor James Dean (Dane DeHaan) and Life photographer Dennis Stock, played by Pattinson. Once again, Pattinson is better than the material.
14. The Rover (2014)

I wonder if Robert Pattinson automatically says yes to roles that require an accent of any kind. In the Australian dystopian drama The Rover, Pattinson plays Reynolds, an American living in the Australian Outback a decade after a global economic collapse. I don't know what to call Pattinson's accent here. It's Southern but I couldn't tell you where, but it works, even though Pattinson barely opens his mouth when he speaks with it. Pattinson again demonstrates his range and that he can work opposite some of the best including Guy Pearce and Scoot McNairy, but the film isn't good enough for him to deliver a truly historic Robert Pattinson performance.
13. Cosmopolis (2012)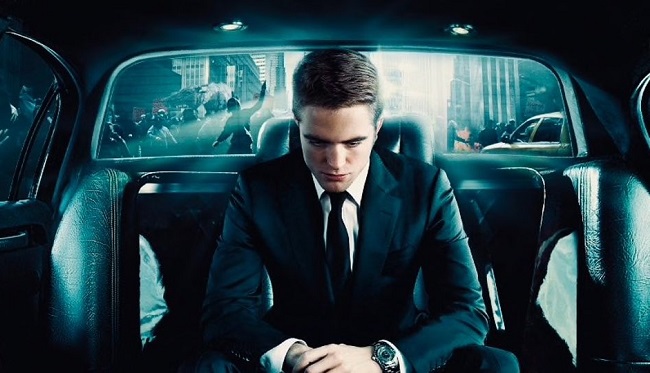 Cosmopolis signified what Robert Pattinson's career would become once the Twilight Saga came to an end: focused on low-budget indies with artistic directors. In the David Cronenberg film, Pattinson plays Eric Packer, a 28-year-old billionaire whose empire is crumbling while on a slow limo ride in Manhattan to see his barber. The film is a little dry and Pattinson – still in the midst of the Twilight era which typecast him – has potential but is still not quite there with his confidence as a performer, understandably. Cosmopolis was a tease of the great things that would come and is valuable in that it was a significant career shift for Pattinson, but the performance itself feels a little stilted; more like Edward Cullen in a Cronenberg film than Robert Pattinson showing his range.
12. Remember Me (2010)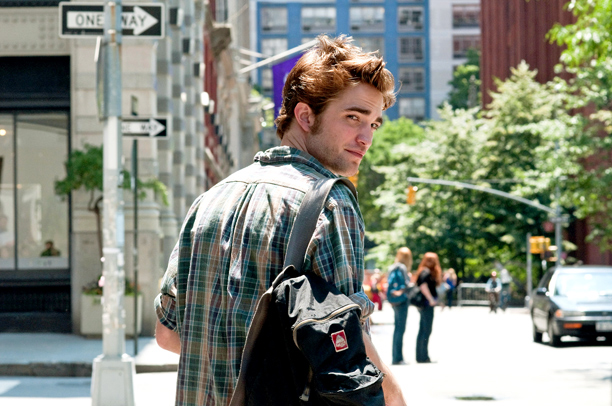 In the 2010 coming-of-age melodrama that has a (genuinely) shocking 9/11 twist for some reason, Robert Pattinson plays Tyler Hawkins, a young troublemaker living in New York City in the year 2001 (do you see where this is going?) who has a strained relationship with his father who works in an office in the World Trade Center. The film, which ends with Tyler alone in his father's office on the morning of September 11, 2001, is ridden with cliches but ultimately well-intentioned. Pattinson's emotionally-charged performance indicates his range from intimate romantic scenes with Emile de Ravin to explosive dramatic scenes with legends Pierce Brosnan and Chris Cooper. While writing this, I realized that the title Remember Me is a play on "remember 9/11" and "never forget." I will need to stare at a blank wall in total silence for several hours and think about this before I continue.
11. The Devil All the Time (2020)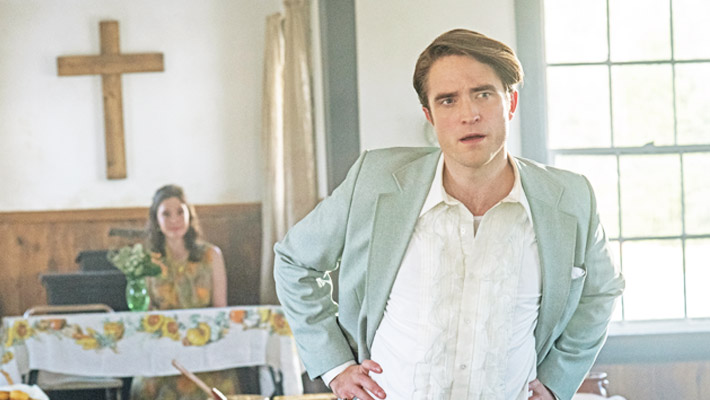 Although Robert Pattinson only has a minor role in The Devil All the Time and does not appear until roughly one hour into the film, his performance is the only part of the movie I remember. Pattinson plays Reverend Preston, a menacing, morally corrupt preacher in post-World War II Appalachia. Pattinson's bombastic, cartoonish Southern accent sounds like what would happen if the only southern accents you ever heard were from watching the motion picture classic Steel Magnolias, which is a compliment to Pattinson, who did all of his accent work on his own because, according to the film's director, he refused to get a dialect coach. The character is his darkest yet, and while it's one of his more chaotic performances that tilts back and forth on the line of very weird and straight-up bad, it signifies what Pattinson could and will do with darker material.
10. How to Be (2008)
How to Be stars an extremely pre-Twilight Robert Pattinson (the film premiered at several small film festivals before Twilight came out in 2008) who, at the time, was barely even recognized for Harry Potter and the Goblet of Fire. Despite his quite obvious good looks, Pattinson plays the awkward, directionless nerd and loser (Art) who uses his inheritance money to have the author of a popular self-help book come to his England home to help him get his life back on track. The must-watch performance for any Pattinson fan has the same fearlessness that we would not see until Pattinson's later indie film work starting in the mid to late 2010s.
9. The King (2019)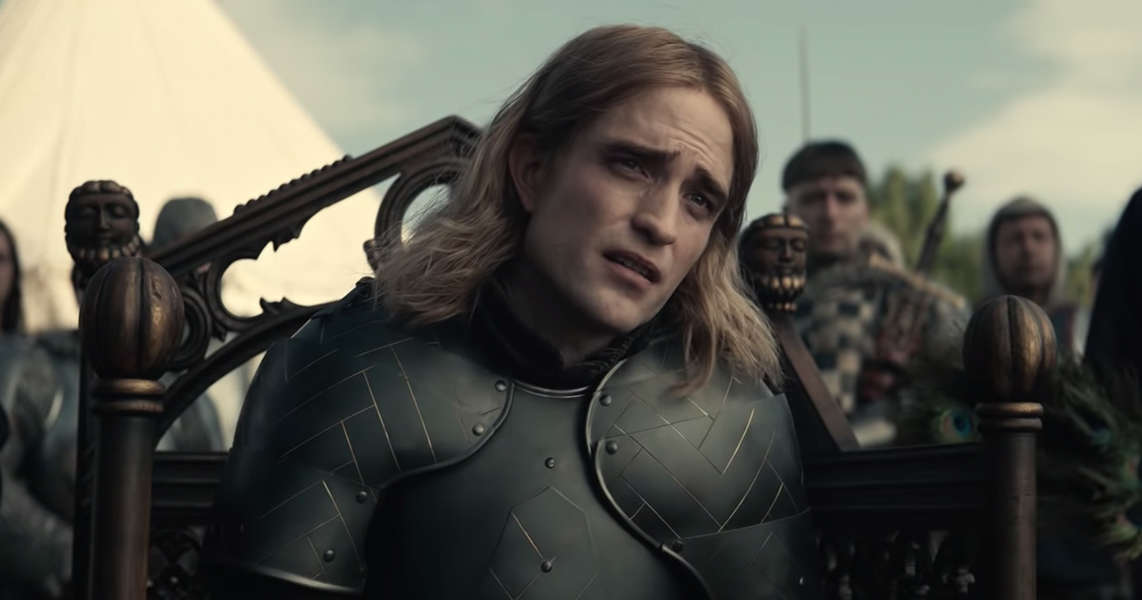 Robert Pattinson's performance as Louis, the Dauphin in The King is the best example of Pattinson's ability to make even the most boring movie – one that is so boring not even Timothee Chalamet can carry it – interesting. With a wacky Pepé Le Pew-inspired French accent and one of the most luxuriant wigs in cinematic history, Pattinson manages to make a mundane character in an even more mundane movie sparkle like Edward Cullen in the sun.
8. Tenet (2020)
Tenet is the first mainstream film Robert Pattinson starred in since the Twilight Saga ended in 2012 with Breaking Dawn Part 2. As complex as the Christopher Nolan action thriller is, Tenet is, coincidentally, the most normal (aka accessible to a general audience) movie Robert Pattinson has ever appeared in. For any who are thinking "the Twilight Saga was normal," please consider that Pattinson's character glittered in the sun and had a baby named Renesmee. As Neil (the most normal name a Robert Pattinson character has ever had), Pattinson brings levity, edge, and delicious hair to a movie that needed it. Pattinson, who said that he made the movie without understanding the plot, has undeniable chemistry with co-star John David Washington which makes their scenes together (even ones in which they are talking absolute nonsense) more gripping than the film's complex action scenes.
7. The Twilight Saga (2008-2012)

The Twilight films might not be cinematic masterpieces on par with films like Parasite, The Godfather Part II, or David Fincher's Zodiac, but they are about as masterful as a bloated, cheesy teen vampire romance franchise can get. The films are masterful because of the narrative incompetence contrasted with Robert Pattinson's brilliant performance. Pattinson abandoned all expectations for Edward Cullen by portraying him not as a deeply romantic lost soul, but as a deeply annoying, moody, and depressed stalker. Pattinson's performance as Edward Cullen contains subtle layers of irony, from over-the-top line deliveries to sad empty stares that aren't obvious, but become more obvious (and more rewarding) the more you see it.
6. The Lost City of Z (2016)
At first glance, Robert Pattinson is nearly unrecognizable in James Gray's The Lost City of Z. His signature jawline and piercing eyes are clouded in a bushy beard, his voice gentle in contrast. Pattinson could easily ham it up as reformed drunk Henry Costin who accompanies Percy Fawcett (Charlie Hunnam) on his several journeys in the Amazon to discover the (titular) Lost City of Z. Pattinson instead chooses to let his character remain a mystifying figure in a subtle performance, allowing only his own natural charisma to pull you in and at times, he's even resisting that in order to serve the story and Hunnam's performance.
5. The Lighthouse (2019)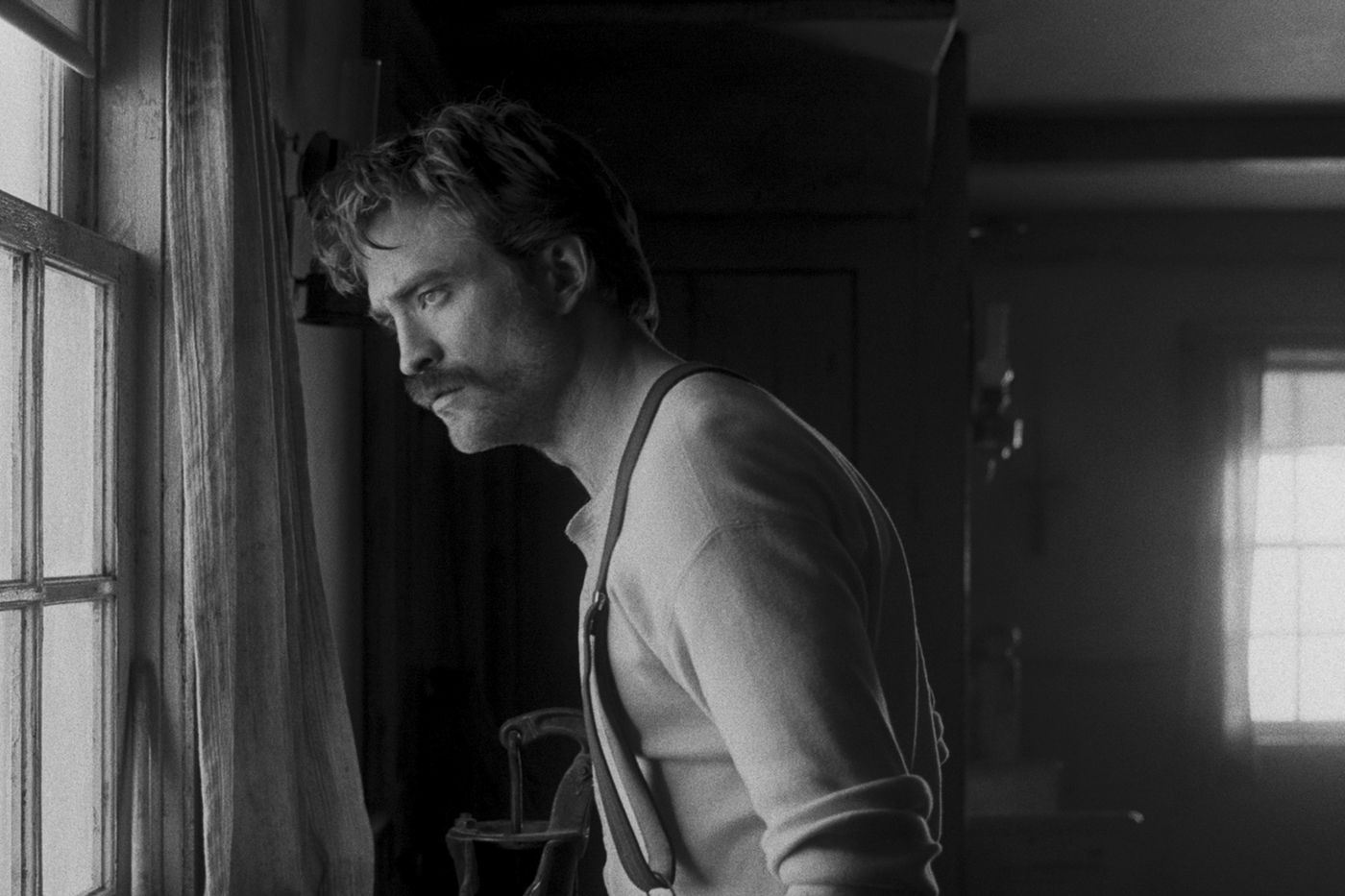 The Lighthouse is a weird, slightly disgusting, gutsy, atmospheric film that would have never worked without its leads, Robert Pattinson and Willem Dafoe. Pattinson plays Ephraim Winslow, a horny man driven mad by isolation and the sea while working as a lighthouse keeper on a mysterious New England Island in the 1890s. Pattinson does it all with reckless abandon from masturbating on a cot, having sex with a mermaid on a rock, to beating a seagull to death. But this performance's greatest strength is mild restraint. Pattinson could have gone bigger in The Lighthouse, but he knew better than to compete with Willem Dafoe's extraordinary, sometimes unintelligible pirate accent.
4. The Batman (2022)

This is not a regular Batman: this is a Batman who listens to Nirvana. On the surface, it does not seem like there's much to playing a masked vigilante who has been in so many (maybe even too many) movies, including as recently as last year's Synder Cut of Justice League. But Robert Pattinson brings a fresh new twist to Batman/Bruce Wayne: he's emo, he's sexy, and most importantly, he's a weirdo. Surrounded by big, bombastic performances from Paul Dano, John Turturro, and Colin Farrell, Pattinson reels himself in, showing the most restraint he ever has. Pattinson's quiet demeanor throughout the film makes a moment when he really pops off chilling and effective for the scene, the character, and the story. Most importantly, Pattinson's truly unique approach to the character makes Batman a distinct personality outside of Bruce Wayne, and in doing so, he makes yet another Batman movie feel fresh and necessary.
3. Damsel (2018)

Robert Pattinson's accents have a unique way of feeling both natural and like they're coming out of the mouth of a completely different person. In the American western black comedy Damsel, Pattinson, with a much higher voice than usual, plays the fast-talking pioneer Samuel Alabaster, who is traveling across the American frontier with a drunk and a miniature pony named Butterscotch. The delightful, energic performance includes his best accent to date, his best acting with an animal to date, and establishes that in addition to being incredibly handsome, charismatic, and good at dramatic acting, he has a natural gift for comedy. Damsel is also a showcase for Pattinson as a giving scene partner. He is almost always a standout, but in Damsel Pattinson lets his co-leads Mia Wasikowska and David Zellner take control when necessary.
2. High Life (2018)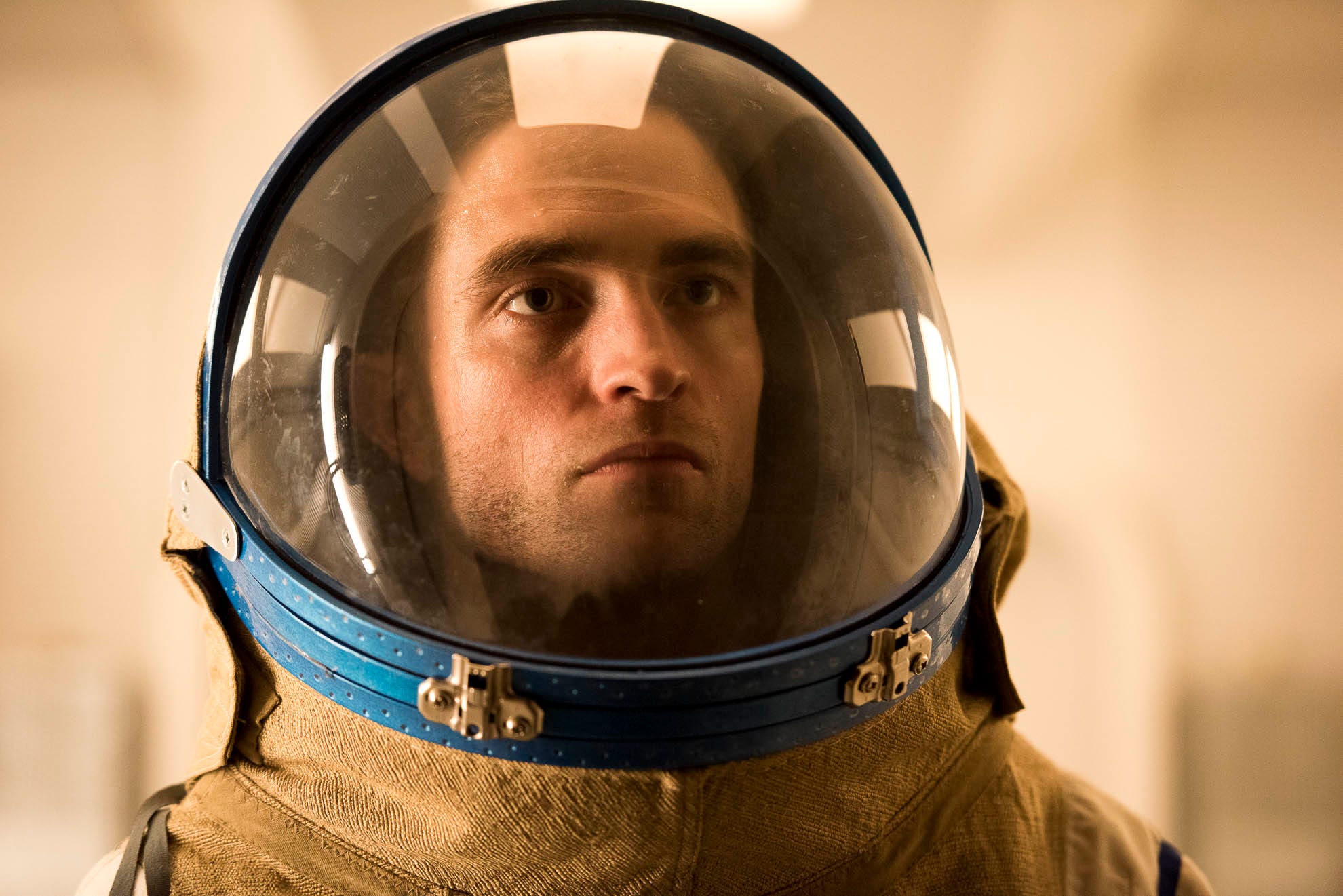 Robert Pattinson and acclaimed French director Claire Denis are not a pair anyone would have imagined to be perfectly in sync but High Life proves that they are a match made in cinematic heaven (or hell, depending on your perspective), like Leonardo DiCaprio and Martin Scorsese. The film is as visually stunning as Pattinson's performance as Monte, a criminal in space heading toward a black hole with his baby daughter on board. Pattinson challenged himself here but made it look effortless. Pattinson is a singular performer and Denis a singular director. The two understand each other's idiosyncrasies, which translates into a deeply affecting film.
1. Good Time (2017)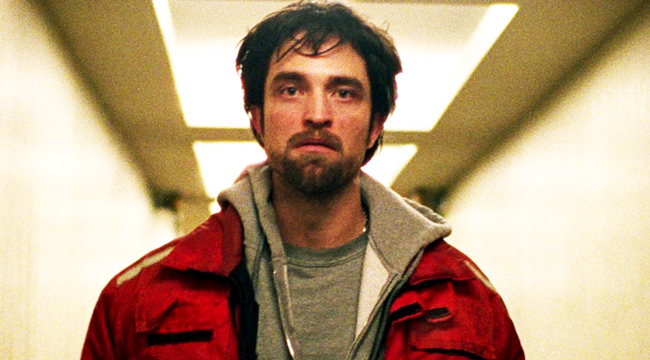 Chaos meets chaos. It makes sense that Robert Pattinson sought out the Safdie Brothers, who wrote Good Time for him. Their frenetic, stressful energies go together like Danny McBride and Walton Goggins, and make for one hell of a stressful but invigorating cinematic experience. In Good Time, Pattinson plays Connie, a robber who will do pretty much anything to free his brother from prison while on the run himself. In Pattinson's inventive, nerve-wracking performance which includes a spot-on Queens accent, he goes farther than he ever has before: he's completely fearless in the first post-Twilight role he went into with complete confidence.