Jessica Chastain is some dream casting come true for the upcoming film sequel to Stephen King's It. She'll be playing the grown-up Beverly Marsh in It: Chapter Two, but the rest of the cast has only been rumored to this point. While most fans are anxiously awaiting to hear that Bill Hader and James McAvoy have officially joined the cast, a pair of reports can now confirm that two more members of the Losers' Club have found their adult counterparts.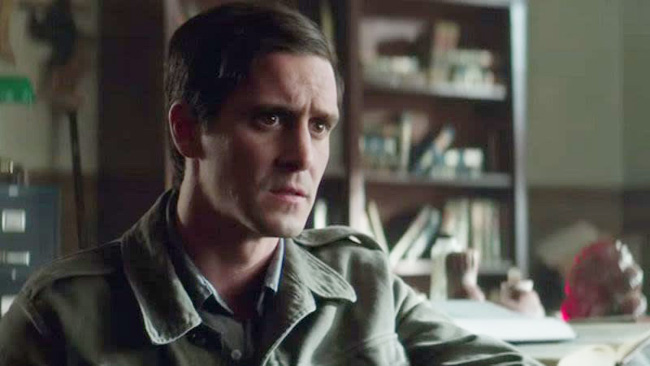 According to Deadline, The Wire and Sinister actor James Ransone has been cast as Eddie Kasprak. Ransone confirmed the casting in a now-deleted tweet — removed to avoid any confusion according to the actor — and has responded to congratulations since:
Ransone has been visible for years and made a dent in the horror world thanks to his recurring role in both Sinister films. But entering the world of Stephen King is definitely a step up in the horror game, especially for such an important role.
He'll be joined by Here And Now actor Andy Bean according to Variety, playing the adult Stanley Uris in the film. Folks who have read the book or read the original mini-series will know what this means, but it also gives us a face for what should be one of the sequel's scarier moments. It's fitting because Wyatt Oleff was involved in one of the first movie's creepier sequences as young Stanley.
So if Hader and McAvoy do officially join, that only leaves Mike and Ben to cast in the film. Meanwhile, Pennywise and Bill Skarsgard are just waiting.