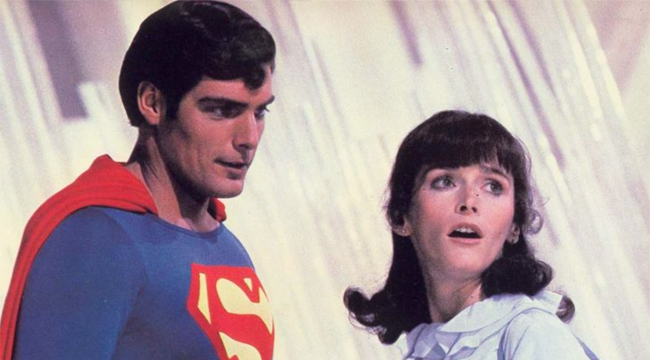 Margot Kidder, the actress who launched the iconic Lois Lane into the pop culture stratosphere (where the character remains to this day), has passed away at age 69. The New York Times reports the sad news, which arrived not through her family but the Franzen-Davis Funeral Home and Crematory of Livingston, Montana, and at this time, a cause of death is not known.
The Superman franchise may have made Kidder a household name in the late 1970s (after all, she did play the role for four films and even appeared on Smallville in 2014), but she'd already been tooling around in Hollywood for over a decade. Her more notable turns included The Amityville Horror, Sisters, Heartaches, The Great Waldo Pepper, and Black Christmas. Through a magnetic screen presence, she held her own alongside male co-stars that not only included Christopher Reeve but Robert Redford and Gene Wilder.
After her breakout, Kidder appeared in scores of films while remaining in solid demand through the 1980s. Unfortunately, her career unavoidably slowed after she suffered a mental breakdown in 1996. This left Kidder homeless for a period of time, and she was very publicly arrested and hospitalized before being diagnosed with manic depression. Kidder eventually reemerged with a less prolific work schedule, and only a few years ago, she won an Emmy for her work on 2014's R.L. Stone's The Haunting Hour.
Kidder is survived by her daughter, Maggie McGuane, from her first marriage to American novelist Thomas McGuane. She married (and divorced) twice more but remained single for the last few decades of her life, most of which she spent living in Montana.
(Via New York Times, People, Yahoo & The Telegraph)