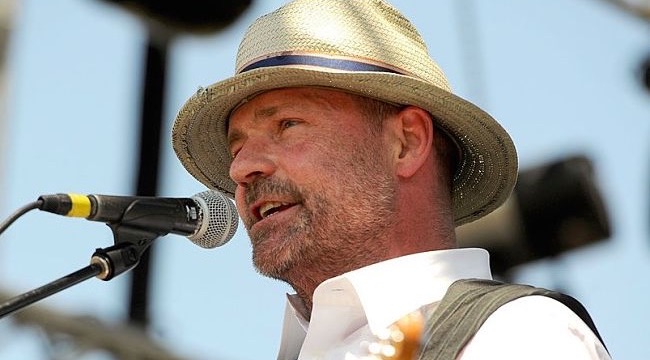 On October 17, Gord Downie died from brain cancer, sparking widespread mourning in his native country of Canada. The Tragically Hip frontman's death prompted an emotional tribute from Prime Minister Justin Trudeau, who attended the Hip's final concert in August 2016, and even moved one member of Canadian parliament to insist that Downie be granted a state funeral. Across the country for days afterward, there were candlelit vigils in his honor. For Canadians, this wasn't just the death of a beloved rock star. It was the end of a universally respected national institution.
For Americans, this might all seem a little hard to understand. The Tragically Hip had only a small cult audience in this country, briefly attaining a high profile in 1995 in the wake of a performance on Saturday Night Live, which booked the Hip at the insistence of the Hip's friend, Dan Aykroyd.
Why did a band that was so huge in Canada, with a singer-songwriter who is essentially that country's equivalent of Bruce Springsteen, have such a minimal impact in the US? And what have us Americans missed out on?
I called up Stuart Berman, a writer for Pitchfork among other publications, to explain the Hip's significance north of the border, and offer a primer on how to get into the band. As a recent Hip convert myself, I had my own ideas in this regard. (Start with Day For Night!) The idea of this episode is to celebrate a great band with a one-of-a-kind frontman — even though Gord Downie is gone, he lives on in the enthusiasm of each new Tragically Hip convert.
If you like what you hear, please subscribe to Celebration Rock on iTunes, Audioboom, or Stitcher, and listen above.