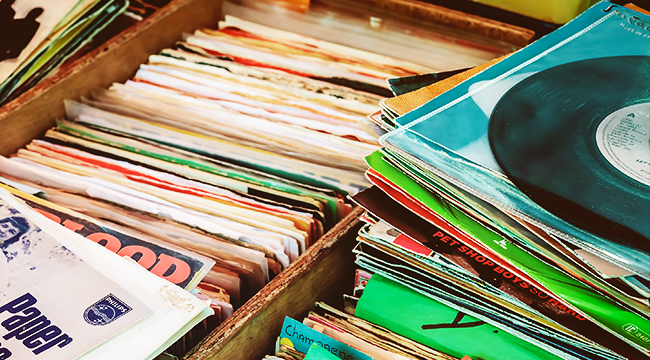 Every month Uproxx Cultural Critic Steven Hyden compiles a playlist of his favorite songs from new albums.
Mitski, "Geyser"
Be The Cowboy, the much anticipated follow-up to Puberty 2, won't be out until August 17. But the first single "Geyser" has the sweep of an album, building from a quiet murmur to an arena-rock roar in just about two-and-a-half thrilling minutes. Mitski has hinted in interviews that Cowboy might be a departure, but "Geyser" is just as rousing as her signature song, "Your Best American Girl."
John Mayer, "New Light"
The defining soft-rock balladeer of the early 21st century, who then remade himself as the guardian of Jerry Garcia's legacy, has pulled off another nice reinvention as the missing link between Boz Scaggs and Ariel Pink. This lightly funky workout is the official song of the summer for so-uncool-they're-actually-cool dads everywhere.
Dawes, "Crack The Case"
This LA band has quietly amassed one of the more consistent catalogs in all of '10s left-coast Americana, steadily putting out one very good album every year or two for the past decade. The forthcoming Passwords (due out June 22) starts off on a ham-fisted note with the political number "Living In The Future," but the rest of the album thankfully is in the vein of "Crack The Case," a spare, synth-accented folk-pop number that ruminates on fake news and the value of forgiveness. Fans of Springsteen's Tunnel Of Love period will want to pay special attention.
Jennifer Castle, "Crying Shame"
This Ontario singer-songwriter's latest record is called Angels Of Death, and while the "death" part hangs heaviest on this song cycle about mortality, it's Castle's beguiling delivery that justifies the allusion to "angels." In "Crying Shame," Castle sounds like a ghost in her own song, floating above a steady drumbeat, a handful of piano notes, and wide swaths of open space.
Pusha T, "Infrared"
In the wake of the take-no-prisoners diss track "The Story Of Adidon," it's easy to forget the fire-starting song that initially sparked the Pusha T-Drake feud. But the economy and low-key viciousness of "Infrared," in which Pusha calls out Drake as a hack who doesn't write his own lyrics, holds up better to repeat listens.
Brent Cobb, "Ain't A Road Too Long"
On the recent Providence Canyon, Brent Cobb stakes out similar sonic terrain to Chris Stapleton, with whom he has toured, singing with a country twang but rocking in the spirit of the Allmans and Skynyrd. On "Ain't A Road Too Long," Cobb also adds a dash of Jerry Reed, taking his music in a deliciously funky direction.
Wild Pink, "Lake Erie"
I was a fan of this unassuming indie band's 2017 debut, which applied mid-tempo emo dynamics to John Ross' autobiographical storytelling songs. On the forthcoming Yolk In The Fur (out July 20), Wild Pink gets expansive, playing invigorating wide-screen synth rock that recalls Ross' classic-rock heroes like Bruce Springsteen and Jackson Browne. This nouveau heartland rock sensibility comes across most vividly in "Lake Erie," which will surely go down as the year's best War On Drugs song in a year without a new War On Drugs record.
Ben Howard, "Nica Libres At Dusk"
This English singer-songwriter is typically slotted in the "folk" category, but on his recent records he's been moving in a more ambient, spaced-out direction. This continues on the new, spooky Noonday Dream (out Friday). While he's still widely respected as a lyricist — Jason Isbell is a fan —"Nice Libres At Dusk" is as much about the mood as the words.
Oneohtrix Point Never, "Black Snow"
On the heels of his brilliant score for the grimy 2017 noir Good Time, Daniel Lopatin carries over the same pretty/ugly cinematic sensibility to the new Age Of (out Friday), an unsettling "pop" experiment that sounds like bubblegum psychedelic R&B that's been slowly burned alive. "Black Snow" is one of the songs that features vocals, and it showcases Lopatin's knack for creating music that is simultaneously inviting and alienating.
Ryley Walker, "Spoil With The Rest"
In interviews, this Chicago guitarist is quick with a joke, usually at his own expense. But this stunner from his recent album Deafman Glance shows that he's growing into a real songwriter who's capable of delving uncomfortably into his most painful failures, all while riding an unpredictable prog-rock groove that floats like Sunday morning jazz.
[protected-iframe id="01388a573bfa91fda2d95f2fd3ec5160-60970621-76566046″ info="https://open.spotify.com/embed/user/stevenhyden/playlist/0ar5UhrBijXz3buJU7noro" width="650″ height="380″ frameborder="0″]