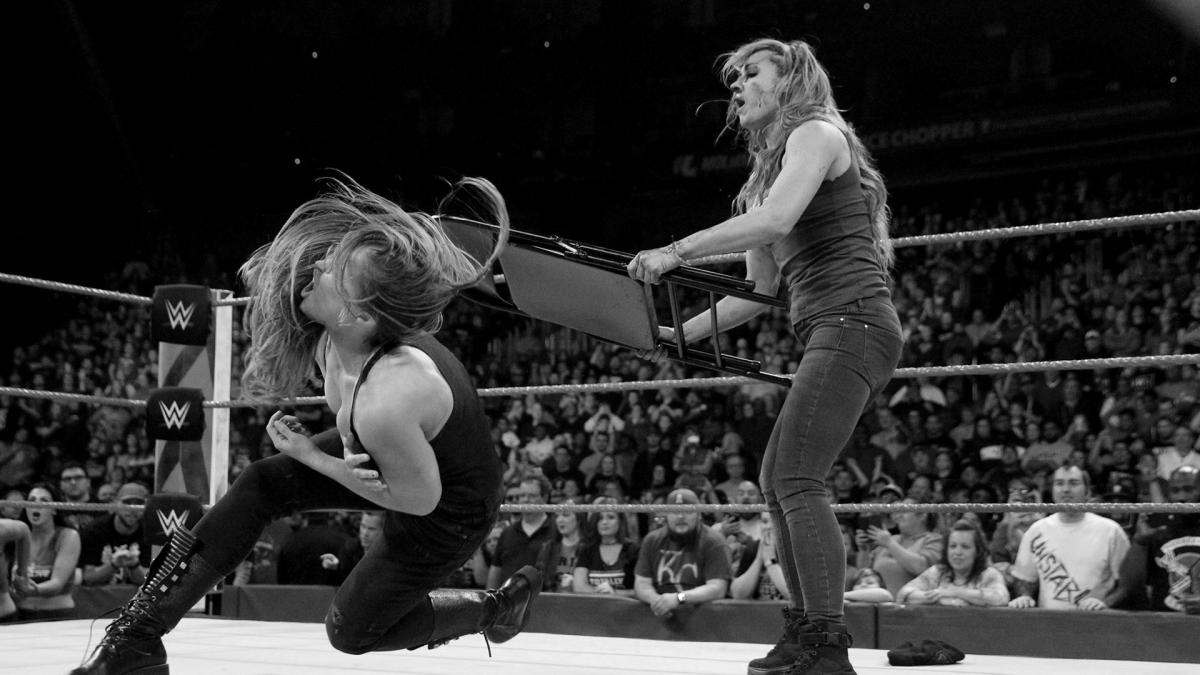 Absolutely heartbreaking news on Tuesday afternoon, as following one of the hottest and most talked-about Monday Night Raw finishes in recent memory and after numerous pleas (including ours) that Becky Lynch vs. Ronda Rousey should main-event Sunday's Survivor Series event, the match isn't happening at all. The champion vs. champion match has reportedly been removed from Sunday's card due to injury.
Fightful is reporting that the blood spilled during Raw's closing segment came along with a broken nose and a concussion. Concussions have become serious business for WWE stars, and the seriousness of the injury appears to have caused them to pull her from the highly anticipated match.
As Fightful reported last night, Lynch was checked by doctors following the end of Raw and she did not immediately travel with Team SmackDown to Tuesday's event in St. Louis. SmackDown invaded Raw in the closing segment of the show to build this Sunday's event. During the brawl, Nia Jax stiffed Lynch, causing her to be cut open. It was originally reported that there was no heat on Jax for the incident, but with the new information, the sentiment has changed.
WWE has yet to confirm this, and we certainly hope Lynch's injuries aren't severe and that she'd be able to compete in what was looking to be one of the biggest matches of her career, but clearly the health of the performers comes first, and we wish her a quick recovery no matter how severe the injuries are. We'll make sure to keep you updated as more information develops.