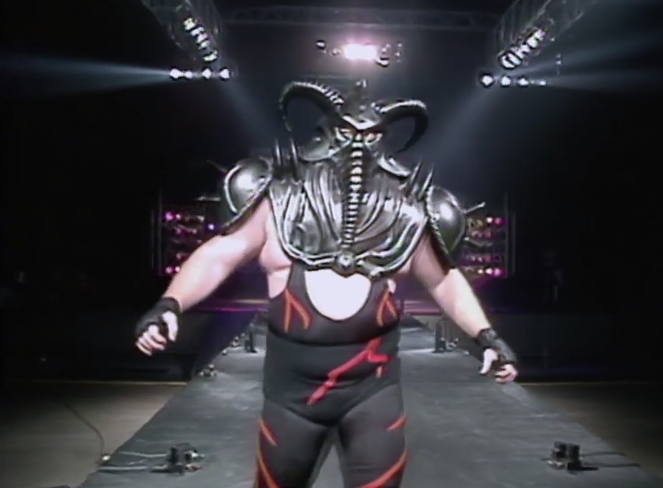 Sometimes on this website I end up having to write up news stories that break my heart, and this is one of them. Pro wrestling legend, 11-time World Champion and Mastodon Leon White, best known as Big Van Vader, has passed away on Monday night at age 63. Vader died from complications related to pneumonia and a weakened heart from years of health problems.
Back in November of 2016, Vader made headlines when he announced that a doctor had given him only two years to live, and while it looked like things were getting more hopeful and that his heart surgery had gone well, the big man didn't make it to two years.
Here's the announcement, via Twitter:

White started out as a two-time All-American offensive lineman at the University of Colorado, making it to the NFL as a center for the Los Angeles Rams and even playing in Super Bowl XIV against the Pittsburgh Steelers. In 1985 he joined the world of pro wrestling, where he quickly became a star in All and New Japan Pro Wrestling, World Championship Wrestling, and eventually the World Wrestling Federation. Some of his accolades include three runs with the WCW World Heavyweight Championship, two Triple Crown Heavyweight Championships, and three stints with the IWGP Heavyweight Championship.
In addition to being one of the best big man wrestlers ever, Vader became a bit of a star of popular culture as well, showing up in shows like Baywatch and Boy Meets World.
It's going to take a while to put into words how sad the passing of Vader makes us, but until then, go back and relive some of his best moments from his amazing 30+ year career. Rest in peace, Mastodon.