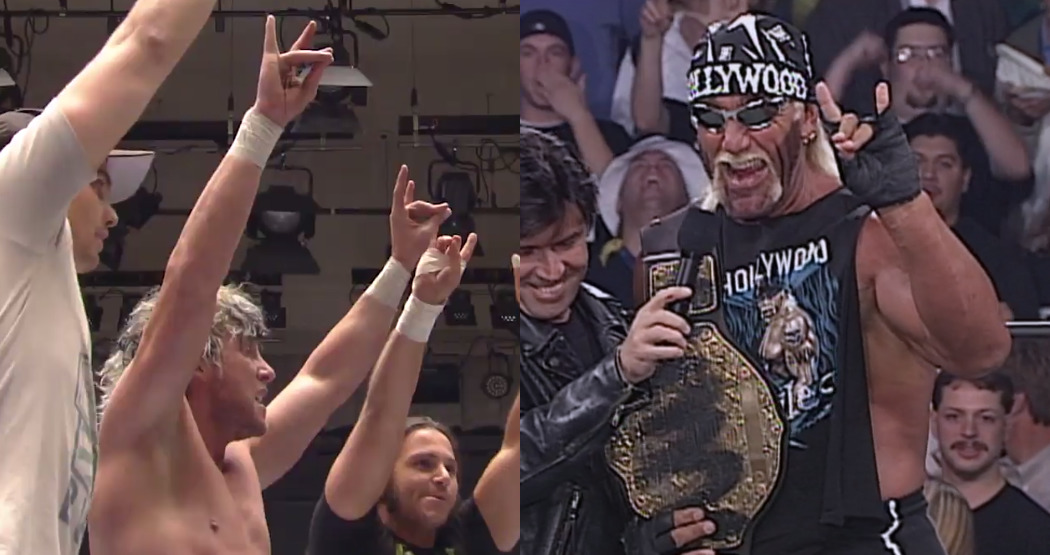 And now we tie together two of the biggest stories of the week: Hulk Hogan's return to WWE, and Kenny Omega leaving New Japan Pro Wrestling with his next career move still up in the air.
In a weirdly (but not that weirdly) fawning interview with Sports Illustrated, the formerly disgraced wrestling legend opened up about how much he loved working in Japan in the early '80s, its influence on his career, and what Japan's current biggest gaijin star should do next. His opinion, which you probably already guessed (but thank you for clicking to read about anyway) is that fine dining aficionado Omega should experience the sweet, barbecue-food taste of The McRib.
"It's tough to go your whole life without eating at McDonald's or riding in a Chevrolet," said Hogan. "If you don't touch on the WWE, the story's not complete. But maybe Kenny could be the exception."
While it would make the most sense for Omega to follow his Elite pals to the fledgling AEW to give them a boost, rumors have circulated that Omega's got a "fantastic offer" on the table from WWE, and if there's ever a time he's going to get a big contract from them, it's now. But is it worth it if you end up dunking nugs into Schezwan sauce beside Hulk Hogan?
We'll keep you updated on where Omega's expected to end up, and will be the first to tell you if the Golden Brothers debut at Royal Rumble.