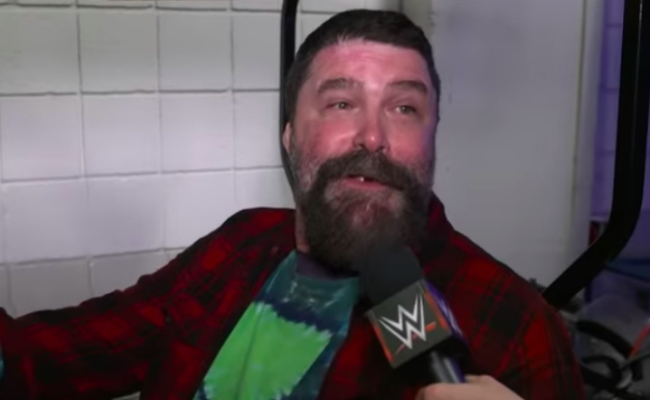 The announcement that WWE legend Mick Foley would be returning to Raw to unveil a new title was met with skepticism (Don't they already have enough titles?) and theories (Will this be an old man, Saudi Arabia, and/or revived Hardcore Championship?), and the actual announcement of the title was audibly not enjoyed by Raw's live audience. There were a variety of reasons fans could have been expressing their disappointment: maybe they thought the idea of a new version of the Hardcore title for the PG/social media era was a dumb idea, maybe they didn't like the goofy-looking clock belt, or maybe they just thought another title in WWE was unnecessary.

Foley himself gave his thoughts on how the segment went down in response to Elijah Burke, aka D'Angelo Dinero aka Da Pope, on Twitter. According to Foley, "I think the crowd was hoping for the return of the classic Hardcore Title. Thanks for the compliment, but I felt like I came up pretty short on that promo. No one's fault but my own." He later added, "I think the audience will begin enjoying the 24/7 aspect pretty quickly. I just wish I had kicked it off with a better promo."
Was Foley's promo the biggest issue with how this segment played out? Have you been won over by the 24/7 Championship and its accompanying shenanigans already? Let us know in the comments, and please enjoy a glimpse at what's been going on with DDT's parody of the WWF Hardcore Championship formerly held by two Uproxx editors and a ladder.