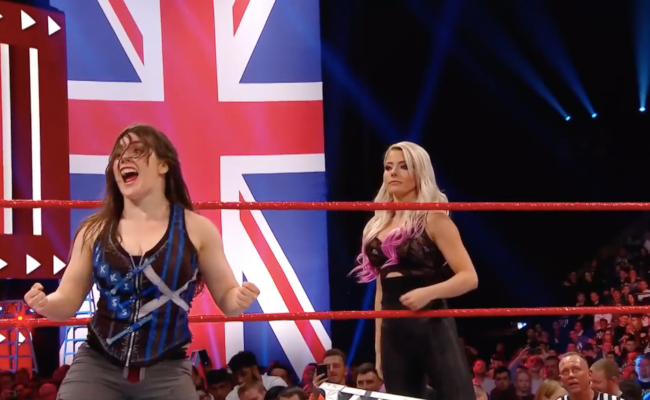 Maybe it's just a fluke, but it seems like Raw's viewership numbers are crawling back up from where they were a few weeks ago. Last week was a slight improvement over the truly dreadful numbers of the week before, and this week's episode continued the upward trend. Does that mean the Wild Card Rule is actually a good idea? Did people look at the UK pre-taping spoilers this time around and think "This seems better than the last few," or is it just that they weren't competing with the NBA Playoffs this week?
Whatever the reason, Raw got an average of 2.349 million viewers this week, as reported on Wrestling Inc. That's an increase of 4.7% over 2.244 million viewers last week, which had the next-to-worst viewership of 2019, only edged out for that ignominious title by the preceding week's 2.158 million viewers. This week had more viewers than the first episode of 2019, which feels like they're at least climbing out of their recent crater.
As far as this Monday's show, the first hour had 2.576 million viewers, with 2.391 million viewers sticking around for the second hour and 2.080 million viewers for the third. The show also came in first among the 18-49 demographic according to the Cable Top 150, something it's been struggling with for months.
Obviously, things could still get better (both on the show and in terms of how many people watch it), but at this point any growth at all is encouraging.