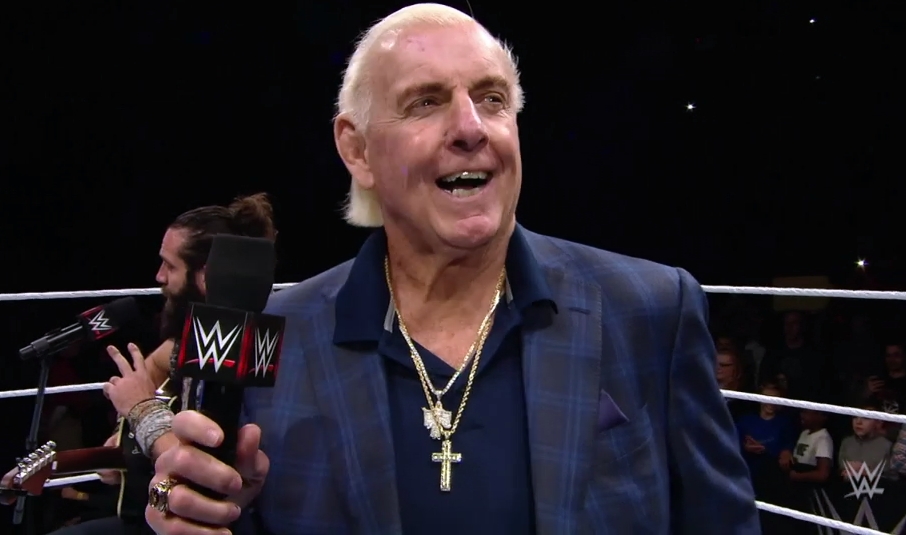 Scary news out of Atlanta today as wrestling legend Ric Flair has reportedly been rushed to the emergency room in the Atlanta, GA, area following a "very serious" medical emergency.
TMZ reported the news on Thursday afternoon, and while details are sketchy, here's what they had to say:
We're told Flair was in the Atlanta area when something went wrong. The 70-year-old WWE legend was initially taken to the emergency room to be treated.

The specifics are unclear at this point — but we're told the situation is "very serious." We reached out to Ric's camp for comment — so far, no word back.
Flair has been dealing with a variety of health problems over the past few years, most notably a hospitalization back in 2017 where he was put into a medically induced coma, and his survival was described as "a miracle." That was followed by intestinal surgery in 2018, and underwent another undisclosed surgery earlier this year.
We'll make sure to report what will hopefully be good news following the incident, as well as any details or followups that become available. And as always, we wish the Nature Boy a healthy and speedy recovery, because diamonds are forever, and so is Ric Flair.
Update: Conrad Thompson is saying that the situation isn't as serious as TMZ is reporting.
Update x 2: Flair's wife, Wendy Barlow, issued the following statement.
"Due to ongoing health complications, Ric was taken to the hospital and is expected to undergo a procedure tomorrow morning, after which he expects to fully recover."