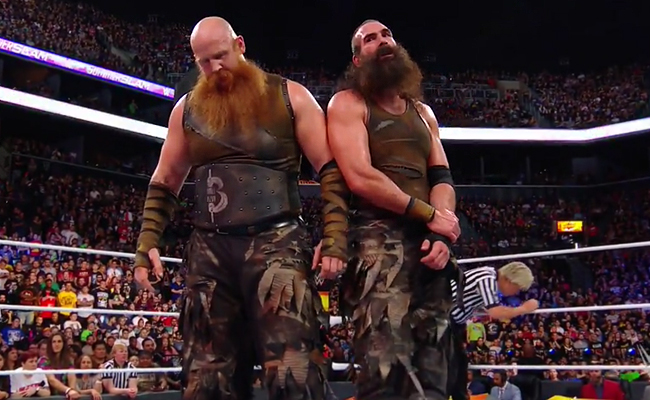 When reports first came out yesterday that Rowan of the Bludgeon Brothers suffered a serious injury at SummerSlam, I commented that we would know his injury was for real if the New Day won the Tag Team Champions on SmackDown Live a little later in the day. Sure enough, they did exactly that.
Since our last update, PWInsider has confirmed that Rowan indeed tore his bicep and reported that he's on his way to Birmingham, Alabama for surgery later this week. Rowan's brother in bludgeoning, Harper, has tweeted his appreciation for his injured comrade in his distinctly taciturn way.
While we obviously wish Rowan the best, it's also hard not to speculate about what will become of Harper in the near future. A lot of us were disappointed that he didn't get a solo push after his breakup with Bray Wyatt and brief face turn in 2017.
With no disrespect to Rowan, it would be cool to see Harper find something else to do for a while, as getting a singles run could very easily highlight the veteran wrestler's own unique skills. If he does well enough as a solo star for a few months, that would be great. And if not, he and Rowan can just team back up when Rowan has fully recovered from surgery.