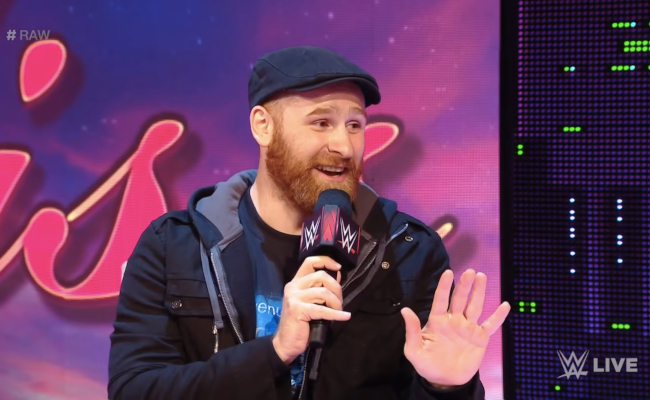 Tomorrow, at 2pm East Coast time, is when WWE begins broadcasting Super ShowDown from Jeddah, Saudi Arabia. There are rumors of a women's match, but some WWE superstars still aren't making the trip. Aleister Black wasn't invited because of his tattoos, while Kevin Owens and Daniel Bryan are choosing not to go, and Sami Zayn isn't welcome because of his Syrian descent and advocacy for the people of that country. Sami's not just sitting home doing nothing, of course, he's launching his own project simultaneously with Super ShowDown.
https://twitter.com/SamiZayn/status/1136374623824678912
Sami Zayn first teamed up with SAMS (Syrian American Medical Society) to fundraise a mobile clinic in 2017, to great success, and he's continued his efforts since. Launching this latest effort simultaneously with Super ShowDown is an excellent way to get publicity, and it also has the potential to harness the guilt and uneasiness that many WWE fans have about supporting a company that does business with the murderous and regressive Saudi government, and direct those feelings toward something positive. In other words, if you're the sort of fan who's upset that WWE's working with Saudi Arabia, but you feel powerless to do anything, donating to Sami's fundraiser may make you feel better.
Some might also see the timing as a comment by Sami Zayn on WWE's choice to run such a show at all, but he would surely put a different spin on it than that. It's also hard to imagine WWE giving him heat for running a fundraiser to secure medical care for people who desperately need it. At least, I'd like to hope they wouldn't.