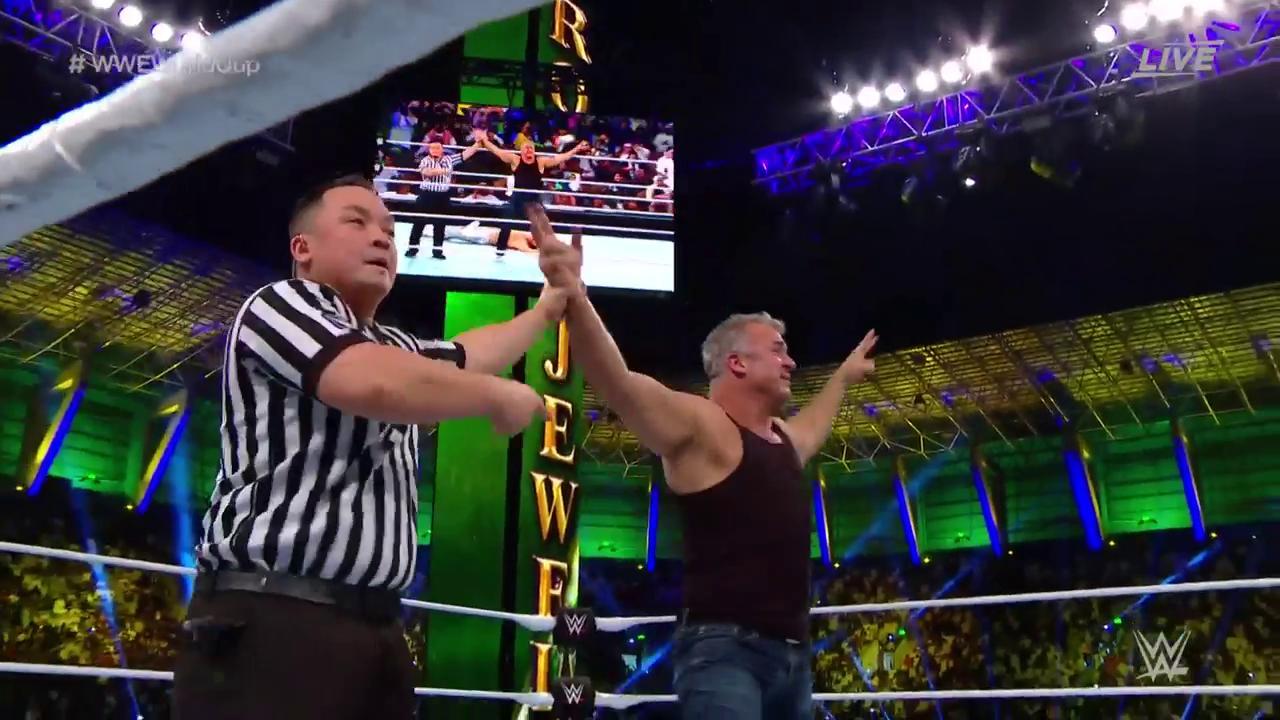 For those of us who didn't watch WWE Crown Jewel, the results that emerged from it didn't exactly make us wish we had: A quick loss for Braun and the return of the chronically absent Universal Champion. An old man match that led to a serious injury for the youngest old man. And of course Shane McMahon of all people winning the "World Cup" tournament, despite not being on the bracket. I'm sure for people who were watching, that choice seemed just as weird. Shane won the tournament finals after inserting himself in the place of the Miz, who suffered what was obviously a storyline injury (or even an injury that was faked within the storyline — time will tell).
If Shane winning and officially becoming "Best in the World" made you mad, apparently that's what was supposed to happen. According to Dave Meltzer on Wrestling Observer Radio, Shane's victory was to set up a heel turn for the Smackdown Live Commissioner. That does seem to track, and I wouldn't even say it's the first step, since on Smackdown last week he threatened to fire any Smackdown superstar who lost that match, which isn't a very babyface thing to do.
Of course, for those of us who were really enjoying Paige as the sole authority figure on Smackdown, Shane basically became a heel the minute he came back and started taking time away from her. What affect his heel turn will have on her role on the show remains to be seen, but at least it will presumably create a dynamic that's not just the "here's Shane for no reason doing things Paige could do just as well" moments we've had for the past few weeks. Hopefully it doesn't lead to the loss of her General Manager status, which would be a real tragedy.