In the ancient times of fall 2017, a seasonally spooky match was set up between Bray Wyatt as Sister Abigail and Finn Bálor as an orange variant of the Demon, but was derailed by illnesses. At SummerSlam 2019, a version of that match finally occurred, this time as the PPV debut of Wyatt's new persona, the Fiend.
On both WWE Raw and Smackdown Live, viewers had seen this new version of Wyatt appear first as the host of children's show "Firefly Fun House," then as a classic scary clown as well. This scary clown, the Fiend, started attacking various wrestlers in the ring, including Mick Foley, on whom he used the Mandible Claw.

At SummerSlam, we saw similarities and differences between the Fiend and the old swamp cult leader version of Bray Wyatt, starting with his entrance. Though the "firefly" cell phones were still raised by the audience, Wyatt made it very clear that he isn't the same character anymore by carrying a lantern to the ring, but encased in a mold of his head. You can watch the entire entrance here:
Bálor looked very spooked by this spectacle, which earned a "holy shit!" chant from the audience.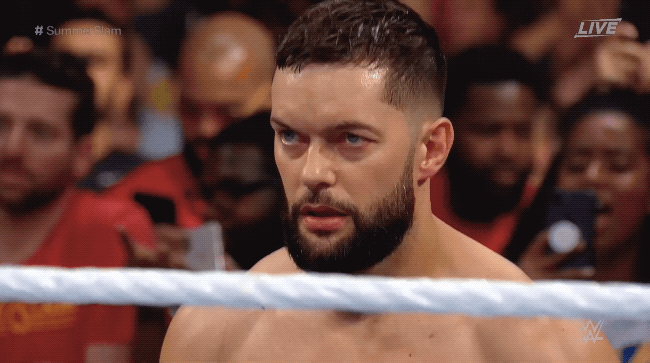 Wyatt quickly dominated the match and defeated Bálor after pinning to the mat with the Mandible Claw. Maybe Bálor should have gotten that Club help that AJ Styles, Luke Gallows, and Karl Anderson offered him backstage on the kickoff show – or maybe this will allow him to take that time off he reportedly wants.
What did you think of the new Wyatt? Where do you think this is headed? Let us know in the comments.