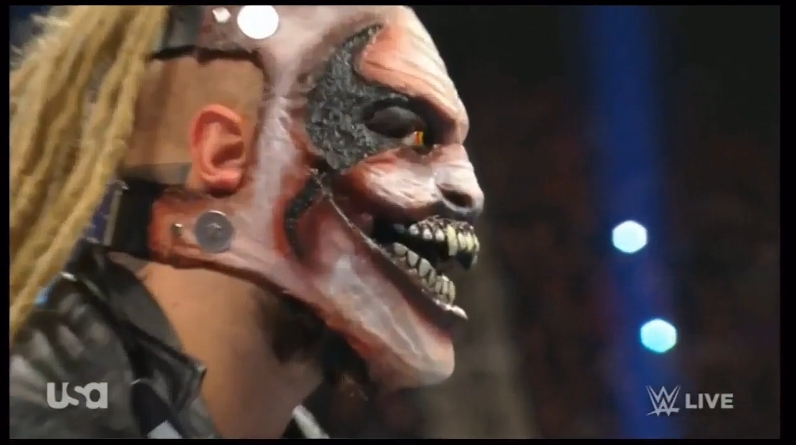 We finally got to the fireworks factory!
After Finn Bálor's surprisingly quick loss to Samoa Joe following his surprisingly quick Intercontinental Championship match loss against Shinsuke Nakamura during an unannounced match on the kickoff for Extreme Rules), Finn thought he'd had a bad 24 hours. Little did he know that the lights were about to go out and a monster from the mind of horror legend Tom Savini was about to hunt and destroy him.

You can watch Bray Wyatt — and "The Fiend" — return to Raw in the video below.
Who needed to sleep tonight, anyway?
Bray Wyatt gave us the first look at his new persona way back in April via the Firefly Funhouse, a children's show that featuring a stinky buzzard, a mean witch doll, a rabbit that keeps getting injured or murdered, a fat pig, and, occasionally, a puppet of Vince McMahon.
That evolved to include "The Fiend" on an April edition of the segment. As far as we can tell, The Fiend is a demon who lives inside (or occasionally possesses) Bray, but he's learned to control it via therapy and a pair of Night of the Hunter-inspired gloves.
The re-debut got a, "holy shit," chant from the crowd, so let's hope that Bray formally returns to the ring in time to do something cool at SummerSlam. The Sister Abigail vs. Pumpkin King feud rises from the dead!