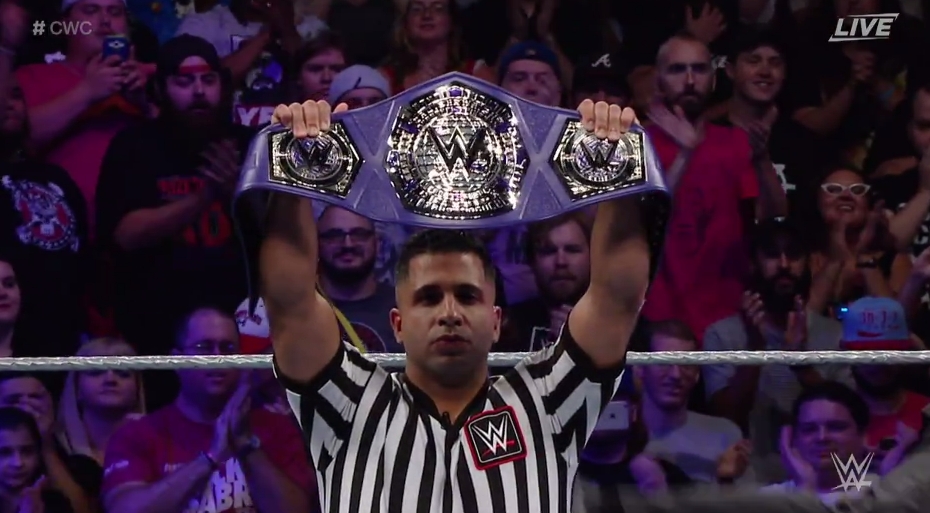 Somehow, we're just over a month away from WrestleMania 34 in New Orleans. If you've been listening to any reports and rumors, it looks like WWE has a lot of changes planned for the months after Mania. And we're not just talking about the usual call-ups and roster shuffling.
For starters, WWE will officially be going with co-branded PPVs after WrestleMania. Forever. This means that the shows are going to get a lot longer, and there will likely be an increase in multi-person matches in order to put as many feuds and performers on the cards as possible.
So basically, it's the perfect time to add another championship title, right?

For a while, fans have been speculating (or maybe just wishing) that with so many talented women in NXT and on the main roster (and just sort of hanging around the Performance Center after the Mae Young Classic), a women's tag title (or two sets of women's tag titles) might be an easy way to get more women into the mix across the board. That may very well be the plan, but that's not the rumored championship we're here to tell you about today.
(Please let Sasha Banks and Bayley down gently; we know they just got around to getting a tag team finisher.)
According to Mike Johnson at PWInsider, several sources have confirmed that WWE is planning on introducing a Cruiserweight Tag Team Championship to the 205 Live brand. This does make a SORT of sense, as 205 Live is in the middle of a pretty well-received hard reboot, with a new commissioner and a Cruiserweight Championship tournament that will culminate at WrestleMania 34.
After Mania would be a perfect time to introduce the new titles, as the show will re-expand to a full hour after the Mixed Match Challenge wraps up. And with a champion in place and a pretty deep roster, it gives the non-title-mix Superstars a goal to shoot for.
And if you're iffy about whether a one-hour, once-a-week show will do with two titles to worry about, this is where I remind you that NXT does pretty well with three titles and the occasional tournament going on.
Maybe women's tag titles are next. Get ready to dip into your replica belt fund again for you and a friend.
Are you subscribed to the With Spandex podcast?
[protected-iframe id="789cb50efa589df1a1a3f70d50762cc3-60970621-10222937″ info="https://omny.fm/shows/mcmahonsplaining/episode-29-kevin-gill/embed?style=cover" width="100%" height="180″ frameborder="0″]