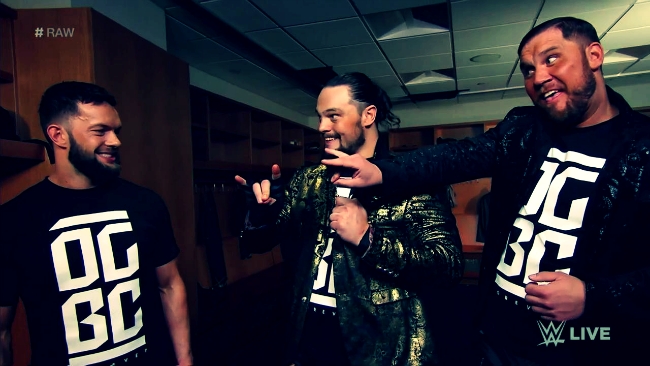 Previously on the Best and Worst of WWE Raw: The Superstar Shake-Up™ traded most of Raw's best talent to Smackdown in exchange for 35 of their least eventful mid-carders. Bye Miz! Bye Asuka! Bye Samoa Joe! Hello The Ascension and Mike Kanellis!
Remember that With Spandex is on Twitter, so follow it. Follow us on Twitter and like us on Facebook. You can also follow me on Twitter. BUY THE SHIRT.
One more thing: Hit those share buttons! Spread the word about the column on Facebook, Twitter and whatever else you use. Be sure to leave us a comment in our comment section below as well. I know we always ask this, and that this part is copy and pasted in every week, but we appreciate it. It's almost time for the Oil Rumble!
Here's the Best and Worst of WWE Raw for April 23, 2018.
Worst: This Is Not The Greatest Raw
Really the only thing you need to know about this week's show is that goddamn WrestleMania happened a couple of weeks ago and we're already at the go-home Raw for a Saudi Arabian pay-per-view house show wherein Salman bin Abdulaziz Al Saud paid WWE like 40 million dollars to run his own six-hour customs mash-up of WrestleMania and the Royal Rumble.
If that wasn't bad enough, we couldn't even use two of the three weeks between them to build anything because last week was the Superstar Shake-Up and the post-Mania shows are exhibition beach ball carnivals. So you get shit like "Undertaker vs. Rusev in a casket match for some reason" and "a 50-man Rumble when we can't normally fill 30 without some filler, so it will literally feature people they pulled in from off the street." It's gonna be WCW World War 3 as a motherfucker, minus the prize you get for winning, plus the Great Khali.
So just like last year when they booked a bunch of matches for Payback and then switched around the roster so nothing mattered, watch this week's shows with a grain of salt. Watch them with an ocean of salt. Watch them like you'd watch the House of Horrors match. Told by an idiot, full of sound and fury, signifying nothing.
Having said that …
Worst: Roman If You Want To, Roman Around The World
We open the show with Brock Lesnar and Roman Reigns "meeting before the Greatest Royal Rumble." I probably don't have to remind you that 15 days earlier Lesnar elbowed Reigns in the face until he looked like a handsome, screaming tomato and pinned him in the main event of WrestleMania. Now in their one (1) hype building opportunity, Reigns says he's going to win the Universal Championship and Brock earns over a hundred grand by hopping in place for a few minutes. And that's it. The best part the reaction of this guy in the crowd when Reigns says, "I do know one thing, St. Louis!" I know those feels.
Later in the show they have Samoa Joe — who is on Smackdown all of a sudden but is still wrestling Roman Reigns at Backlash — cut a cell phone promo about how Brock Lesnar's going to beat Roman Reigns at the Greatest Royal Rumble. First of all, you know your pay-per-view match is in trouble when you're forced to FaceTime your beef. Second of all, shouldn't Joe want Reigns to beat Lesnar and win the championship, so he's wrestling for a championship at Backlash? Salman should've taken more time to book this. Sounds like Salman rushed it.
Eh: Bobby Roode Doesn't Make Much Of An Impact
This week's first match is the battle between a guy who desperately needs to be heel (Bobby Roode) and a guy so good at being a heel it's bordering on turning him face (Elias). Interestingly, the finish is Elias using a veteran move — rolling out to the floor after getting hit with a big move that could end the match — capitalizing on Roode's overconfidence by hanging him up in the ropes, and rolling him up without so much a handful of trunks for the clean win. The announcers can act like it was cheating all they want, but he just slammed him into the ropes from apron-side. Elias should start beating people with the Irish whip. Call it, "Kiss Me, I'm Shitcanned."
It was perfectly watchable, but nothing special. I'd say that it felt like a house show match, but I can't think of anything on the episode that didn't feel like it was happening on a house show. We've got six hours of that feeling happening on Friday.
Best, I Guess?
Look, I like scrappy babyface Chad Gable as much (and probably more) than the next guy, but I can't be the only one disheartened to see Shelton Benjamin absorb all the heel energy on the team and Gable devolve back into his pre-dickhead self on Raw. Gable jumping up his own ass about how great he is has been one of the better parts of Smackdown over the past several months, but I guess not everyone sees it that way.
Michael Cole acting like Gable pinning Jinder Mahal was the 1-2-3 Kid pinning Razor Ramon was funny, because bro, it's Jinder Mahal. Dude lost his first match back last week, and seriously, when was the last time Jinder beat someone on Raw? Was it when he turned on Heath Slater to get his job back?
Best/Worst: Baxelmania
Seth Rollins and Finn Bálor teamed up to kick Bo Dallas and Curtis Axel's asses for trying to be friends with them. There are two pretty adorable backstage bits before this with the Miztourage trying to become the new Shield and new Balor Club respectively, which isn't a bad gambit considering the Shield reunion is cursed and the Good Brothers got sent to Smackdown and abandoned a few weeks after they'd finally been given a purpose. The Seth bit is better than the Finn bit because Finn's condescension can be a little grating, and because Seth doesn't spend every second he isn't speaking staring up at the sky smiling to himself.
I hope this isn't a one-off plot point and that Axel and Dallas eventually find someone to mentor them. Bray Wyatt's trying to tweet Bo Dallas into the Lake of Reincarnation, so maybe we'll get a Bo and Windham Rotunda reunion. And CURTIS MAXEL.
Wyatt and Matt Hardy (who we should really start calling "Twisted Sister") squash the Ascension to continue their momentum heading into their Raw Tag Team Championship match against some Smackdown guys at Degradest Royal Rumble.
Sorry, the GREATEST Royal Rumble.
Best: The Sami And Kevin Show
Sometimes I'm amazed that Sami Zayn's able to overshadow Kevin Owens with his heel work. Like, I would've never, ever expected that, much like I wouldn't expect Owens to be a more believable face than Zayn. The two of them together is really something. Sami's out here with a notepad turning reading glasses into a heel mannerism while Owens shades Kurt Angle for neglecting his illegitimate son and being Triple H's Young Boy. I like that Sami's more of a passive-aggressive heel and Owens is the boisterous shithead going for the kill.
I've already got the 'Creation of Kevin' hanging in my home and now I need that poster-sized photo of them dragging around Shane McMahon's corpse.
Angle — whose skin and eyeballs are starting to become the same color — gets back at them for their nonsense by putting them in a tag team match against the two most overpowered guys he has: Braun Strowman. Also, Bobby Lashley is there. He's no Nicholas, but he counts.
I actually really like them as a team, because Lashley's so unbelievably bland that it makes Strowman *pop.* It's like the red in Schindler's List as a tag team. Lashley's got one facial expression, one taunt and one headband and he's in there doing vertical suplexes. It makes the crowd desperate for Strowman, and then Braun can just run around the ring like a goddamn locomotive obliterating everything in sight. He's exciting on his own, but with the companion piece, he's a revelation. Like a long line to get on a roller coaster.
Best: Advanced D&D
It's still early, but the surprising choice for "person who gained the most from the Superstar Shake-Up" is Dolph Ziggler. Ziggler's got a fresh start on Raw with Drew McIntyre as his muscle, they've got a great tandem finisher that is gonna look REAL bad if they ever mistime it, and he seems to be like … working toward a goal and caring about it. It's a good looking team, and I hope they don't break them up a month from now by having them win the tag titles, Ziggler deciding to forfeit the titles and quit, and McIntyre kicking his ass. Or … do I want that? I might want that.
Still, it's a good team to have on Raw. I just wish Raw hadn't lost the Bar, because The Bar vs. Impact Wrestling Shawn Michaels and his friend Scottish Hall would've been pretty dope.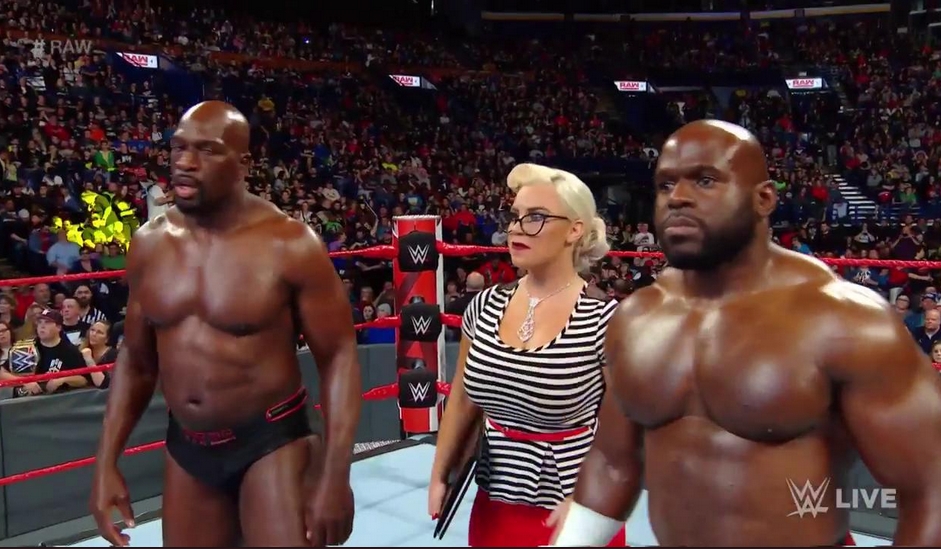 Also, shout-out to Dana Brooke for continuing to evolve the look of the Porno Statistician. She looks great, and also kinda like she just graduated from college, got her first apartment in the big city and is about to blow up on Instagram. Dana Brooke's great is what I'm saying.
Best: Go Away Jose
In the most predictable moment I enjoyed of the week, No Way Jose shows up to Not Wrestle and Baron Corbin — who for the record is a lemon, not a rosebud — throws him at the wall.
Booker T, attempting to get something of value out of the fart-scented crater left by Jonathan Coachman, points out that Jose's just following the Adam Rose script, adding "where is he now?" Cole's response: "If there's one thing about No Way Jose, Corey, it's that he LOVES to have fun!"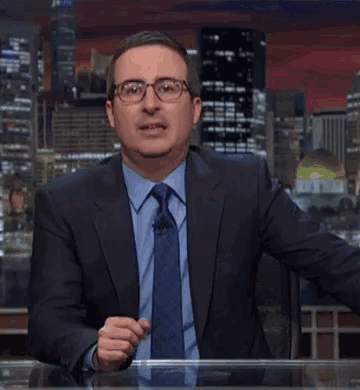 Sorry, Everyone: The 'We Aren't Allowed To Go To Saudi Arabia' 10-Woman Main Event Tag
This is set up by three promo segments:
a "moment of Bliss" public service announcement in which Alexa Bliss once again tries to convince us that Nia Jax is a bully while repeatedly calling her fat. I could do without the fat jokes, especially post-WrestleMania, but it is pretty funny that Bliss thinks "I offered a homeless woman what was left of my burrito bowl and Nia Jax ate it in one gulp like a fairy tale giant" is a believable story that'll get us on her side
a backstage babyface rally led by Natalya, who is apparently a loving den mother now and not a cat-obsessed inhuman maniac like the last couple of years have worked so hard to tell us
a Raw introduction to the Riott Squad, featuring the best thing that can ever happen on a wrestling show: mic time with Battlefield Earth's Sarah Logan. You could ask that character what time it is and she'd say, "KENTUCKY! NO, HUNTING."
They get about 15 minutes, which is good, and builds to Ronda Rousey showing up to stand up for Natalya and try to break Mickie James' arm. By the way it was shot I thought Ronda had somehow won the match for a team she wasn't on, but yeah, no, it was a disqualification.
Putting Rousey with Natalya and Mickie is probably a great idea right now, because they're the true veterans on your women's roster and have the most experience teaching people with zero wrestling experience how to be serviceable, having lived through the Divas era. WrestleMania proved that Rousey can be truly special in a pro wrestling ring if they take the time to exhibit her strengths (athleticism, mean-mugging), hide her weaknesses (talking, emotions other than anger), and pair her up with veterans who can do it. I just hope she stops doing the armbar like that, because it kinda hurts the visual when you're bending someone's arm the normal way. Or like, get someone to Gordon Solie it and explain why doing it like that hurts more.
Also as a random note, I wish they'd at least acknowledge why the women aren't on the card for the Greatest Royal Rumble. I know that's an uncomfortable talking point for them, but having someone like Kurt Angle or Paige actually mention it and give the women something positive or constructive to do in the interim — I don't know, set up the second Mae Young Classic or devote an entire Smackdown or whatever to them for the week — would be welcome.
Best: Top 10 Comments Of The Week
Endy_Mion
I'm glad Logan was so eager to take the first tag, show's she is game for anything, ready to meat any challenge, get right in the thicc of it and that type of initiative will have her in the hunt for the title in no time.
Wolfman92
Miztourage coming out with their missing leaders theme

Absolution: That's our thing.
Nippopotamus
I just realized, what if they got Mizdow?
Johnny Fakename
Baron Corbin in a French bathroom: End Of Bidets
Redshirt
In honor of Make-A-Wish Day, lets remind people that John Cena is 500-1 at making a person's wish come true.
troi
I guess all of that inclusive talk from Finn was bullcrap.
DarO
Its like someone split Natalya into 3 smaller Natalyas
clintster
Zig: "Since day one, nobody's had my back!"
Big E: "Excuse me?"
The Real Birdman
Always the Viktor. Never the Victor.
AddMayne
*AOP meets Ascension*

AOP: who the heck are you
Ascension: we're you but sadder

That's it for this week. Be sure to drop us a comment in our comment section below, and share the column on social if you don't mind. It helps.
The last thing to talk about is the amazing video tribute and 10-bell salute they did for the passing of Bruno Sammartino. If you haven't watched the clip, watch it. WWE does videos like this better than anyone.
I don't have a lot of intense personal memories of Bruno — my first memory of him is him showing up as a very old man alongside his son David — and my geographical place and time of birth made me feel about Ric Flair and Dusty Rhodes like a lot of people feel about Bruno. It's the understatement of the century to call him a legend, or to say he was important to the business, or to list him as one of the greatest pro wrestlers and pro wrestling champions of all time. Bruno's influence shaped the company that currently shapes the largest section of the public's view of pro wrestling, and without him we might not even have the business we love (and love to complain about) so much. He'll be missed tremendously, and absolutely never, ever forgotten. Rest in peace, Bruno.
Have you checked out the With Spandex podcast?