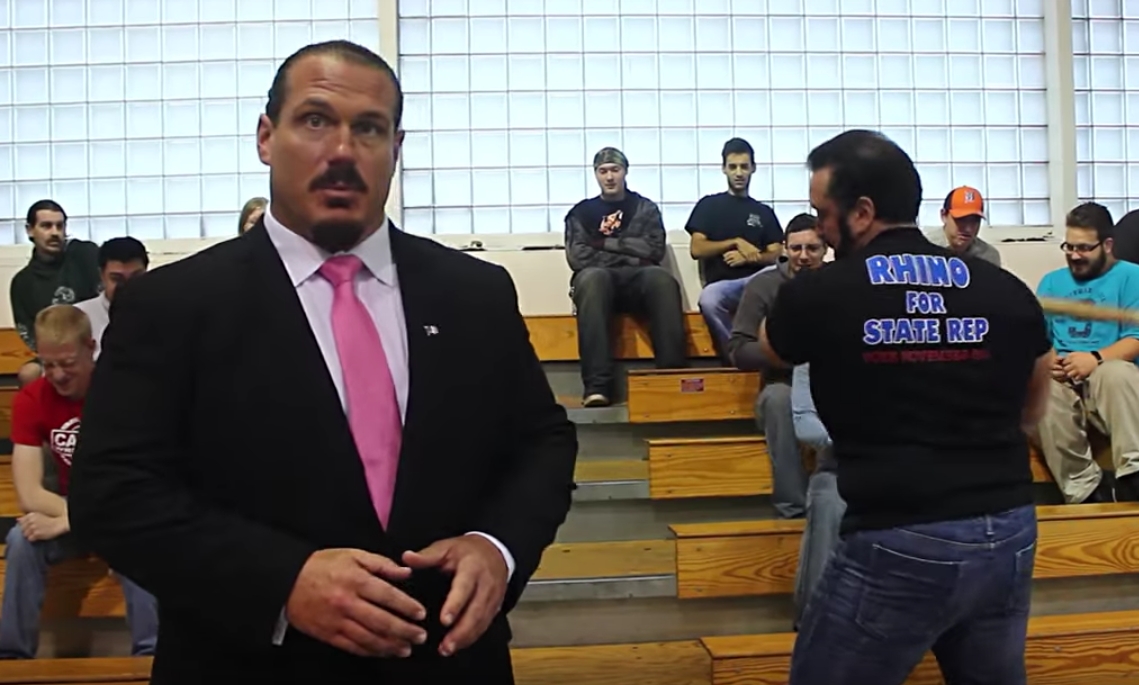 All year, we've been bringing you updates about Rhyno throwing his hat into the political arena. (Circle? wherever it is you throw your hat.) Way back in March, the former ECW champ announced he would be running for state representative in Michigan's 15th District. He won a very close Republican primary for the candidacy and began running ads for himself featuring his pals Kurt Angle and Tommy Dreamer.
But that's where Rhyno's Cinderella story comes to a close (for now), as the current one-half of the WWE Smackdown Tag Team Champions lost to Democratic candidate Abdullah Hammoud on Tuesday. Rhyno ended up garnering just 35.6 percent of the vote for the position.
It's likely Rhyno will try again for political office in the future, but for now at least he'll have more time to dedicate to his revitalized WWE career. I'm sure his partner, Heath Slater, appreciates that. After all, Slater's got kids, man.