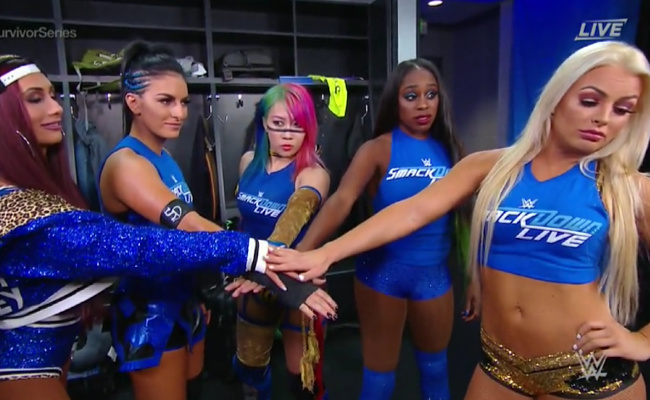 The question has been answered, even if the answer wasn't as splashy as some had hoped. Charlotte Flair was supposed to be on Team Smackdown for the women's five-on-five Traditional Survivor Series Match against Team Raw. When she had to step up and take Becky Lynch's place in the match against Ronda Rousey instead, that left an open spot on the Smackdown team. With so many things changing at the last minute on the Tuesday night go-home show, it kind of seemed like they just didn't have time to resolve the question of who would take Charlotte's place.

Still, having that "TBD" spot on the team led to plenty of speculation about who might fill it: A returning legend? A Mae Young Classic competitor? Nikki Cross? It's possible that this was also being debated backstage, and attempts may even have been maid to reach out to potential wildcards. When the answer was revealed on the Survivor Series kickoff show, however, it turned out to most obvious choice, the woman from the Smackdown roster who'd already expressed her frustration at being left off the team: Mandy Rose.
Don't get me wrong, there's nothing wrong with Mandy Rose being in the match, and I'm excited to see if her storyline with Sonya Deville (who defended her to the other women in the segment) continues. It's just a little strange that WWE waited all week to tell us that.