Welcome to Style Watch, your one-stop shop for the best streetwear and apparel to hit the internet. With both Coachella weekends and EDC behind us, we've officially slipped into music festival season! That means as we transition between spring and summer you're going to need some new breezy party-ready fits that'll have you styling and keep you cool. So for this Style Watch, we're flipping the script a bit and specifically focusing on festival-ready fashion rather than everyday streetwear.
Think loose shirts, shorts, mesh fabrics, statement pieces and swimwear. Whether you're looking to soak up the sun, hit the pool, or spend all day on the festival grounds (or all three, if you're hitting Splash House) we've got you covered with all of the best contemporary fashion.
Let's dive in.
Jacquemus — La Chemise Simon Shirt, Le Raphia Collection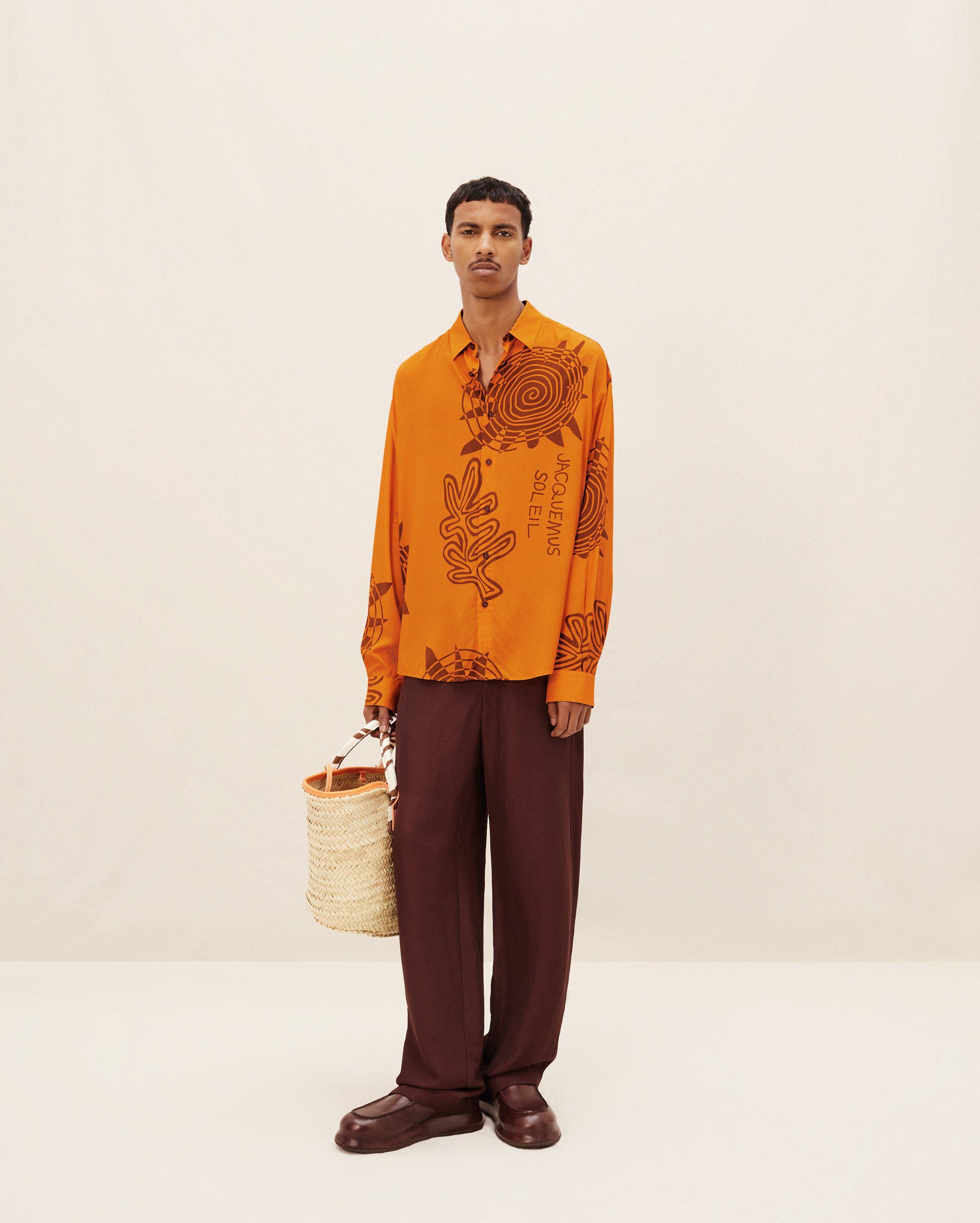 Price: $366
French brand Jacquemus has just dropped the greatest festival shirt of the year as part its its new Le Raphia collection. The shirt is 100% viscose and features a straight-fit cut, a pointed collar, pearl buttons, square cuffs, and a graphic print in six different colorways.
Each colorway features a different graphic, but none of them reflect the summer season quite like the Orange Arty Sun iteration. All six are dope, but this is easily our favorite.
Zara — Tie Dye Shirt x Rhuigi Limited Edition
Price: $59.90
If you've long wanted to get your hands on some Rhude but don't want to shell out the cash, Rhude mastermind Ruigi Villasenor has teamed up with Zara for an affordable collection that captures a bit of what makes Rhude such a dope brand.
Part psychedelic, part ultra-modern, this tie-dye shirt sports a loose relaxed fit with a lapel collar and short sleeves made from 90% polyester and 10% elastane. The patch pocket features an embroidered "RHU" logo giving you a little taste of that Rhode iconography.
Miaou — Mini Billie Dress
Price: $195
Want to simultaneously show off your swimwear while still looking festival ready? Miaou's Mini Billie Dress will get you there. The design is a reinterpretation of the brand's famous Billie dress in a shorter cut with a mesh build and a contoured fit. The fabric is semi-sheer, made from 92% polyester and 6% spandex dead stock fabric, and features a blue lotus print.
The sizing for the Mini Billie Dress runs from XXS to 4XL in a true-to-size form.
Champion x Rick Owens SS23 Collection
Price: Varies
Champion and Rick Owens are teaming up once again in their fourth brand collaboration, fusing Champion's sportswear staples with Owens' avant-garde sensibilities. The end result is some of the wildest reimagined sportswear you've ever seen.
While athletic wear positions comfort and practicality above all else, Rick Owens' take throws all of that out of the window with a collection of men's and women's wear pieces that look equal parts gym rat and rockstar. The collection will feature lots of mesh, crinkled nylon, cotton, and Terry pieces all in black, taupe, and red. Think of it as comfort elevated, which sounds right on the money for festival wear.
The Champion x Rick Owens SS23 collection will release on Friday, May 26th. Hit the Rick Owens webstore on the drop date.
Keiser Clark — Desert Drive Suede Bomber/ Electric Daisy Cardigan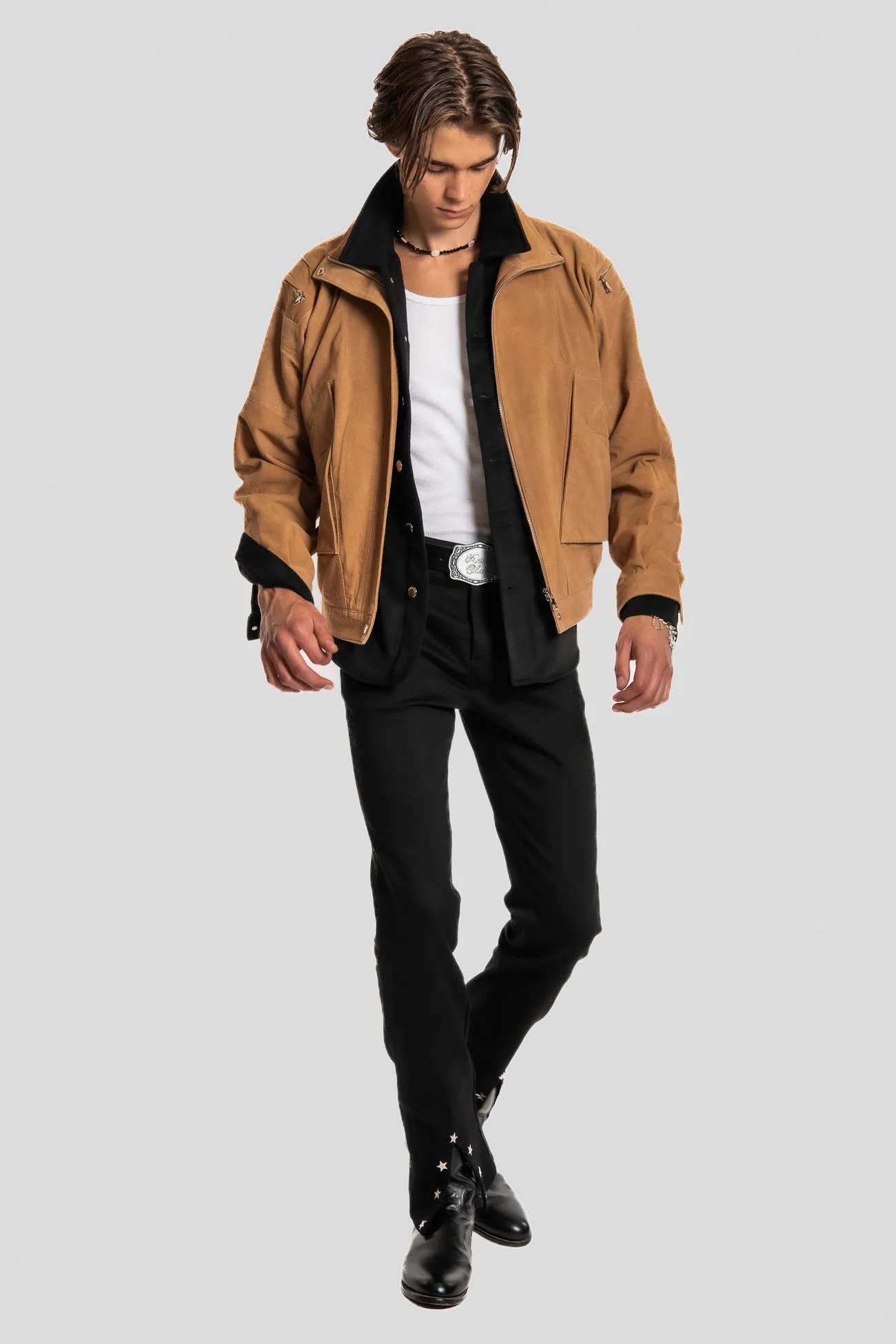 Honestly you can't go wrong with any of the pieces from Keiser Clark's latest collection. The doom-laden decadent rockstar club vibes of the brand are taking a bit of a backseat here for an uncharacteristically brighter palette of colors that look festival ready.
A highlight is the Desert Drive Suede Bomber which features a lambskin suede body with a bottom rear cut-out inspired by Ryan Gosling's drive character, The Driver, complete with a relaxed 80s fit, silvertone zipper details and button front closure.
If you're looking for something a bit more loungey, the Electric Daisy Cardigan will get you there. It features a Merino wool cotton blend build with an all-over page daisy print. It's the perfect sweater to throw on for those cooler nights on the festival grounds or back at the resort while you're lounging.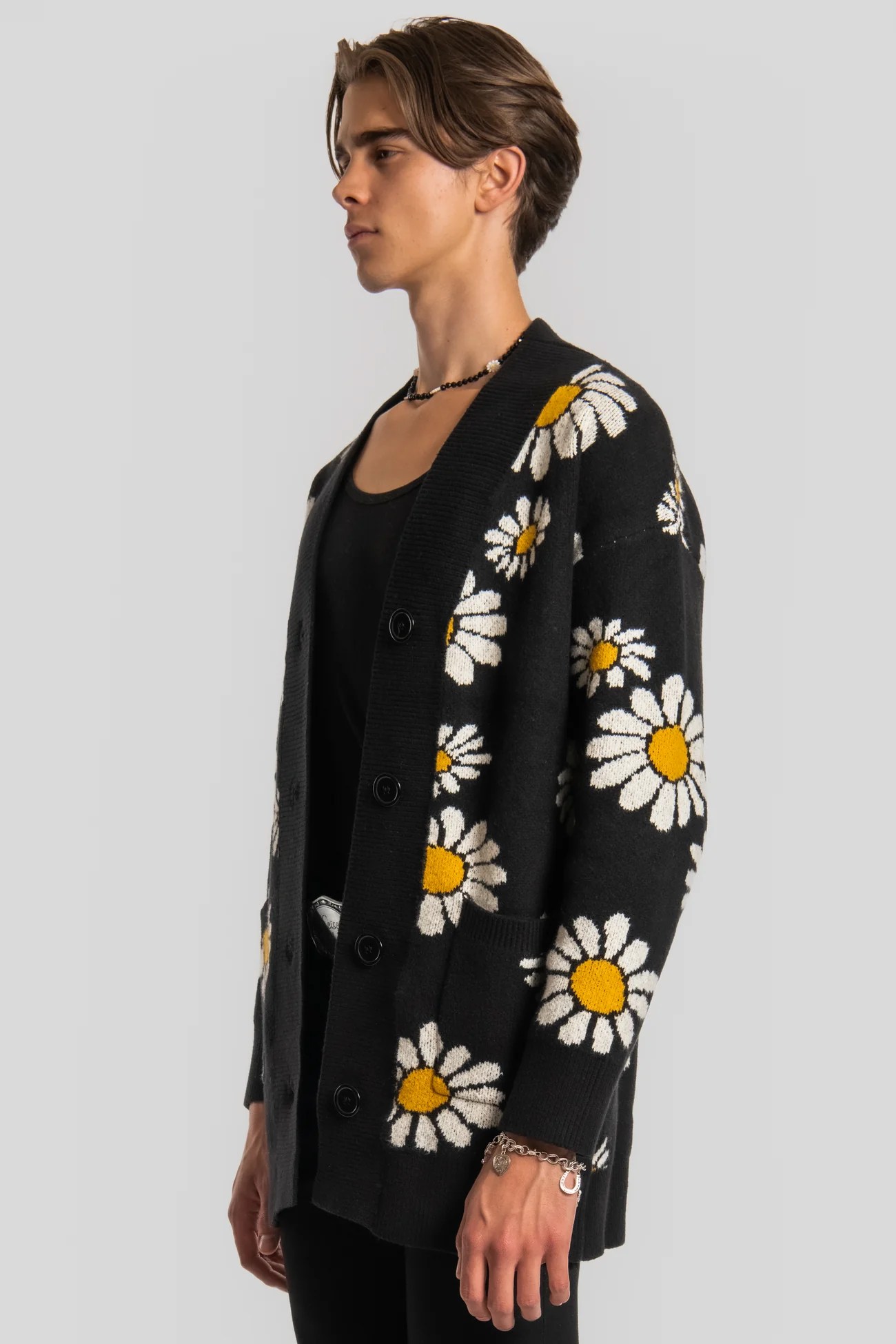 Princess Polly — Thomson Cargo Jeans/ Cherry Sip Tube Top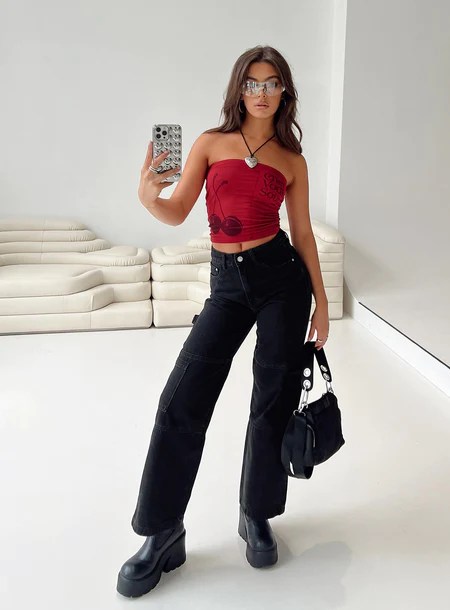 It's the year of the cargo pants renaissance, no festival fit is complete without this comfortable and functional staple. Princess Polly's Thomson Cargos feature a 100% cotton black denim build with a high waist, wide leg cut, and five pocket design, completely non-stretch and ultra-contemporary.
Black cargo always pairs perfectly with a contrasting red top so we recommend the Cherry Sip Tube Top. The build is 95% cotton 5% elastane with a graphic cherry design, and an elasticated neckline.
Palace — Acid Jacket
Price: $298
Get your acid wash on with this Acid Jacket from Palace's latest SS23 drop. The jacket features two utilitarian front pockets, Palace branding in Navy, a zip pull, and a ribbed cuff and hem in a 100% cotton build.
It's the type of functional jacket that is going to look great with whatever you pair it with and will keep you warm on those late-night sessions when you're grabbing one last bite before hitting bed for the next day's festivities.
For Love & Lemons — Piccola Crop Top / Midi Skirt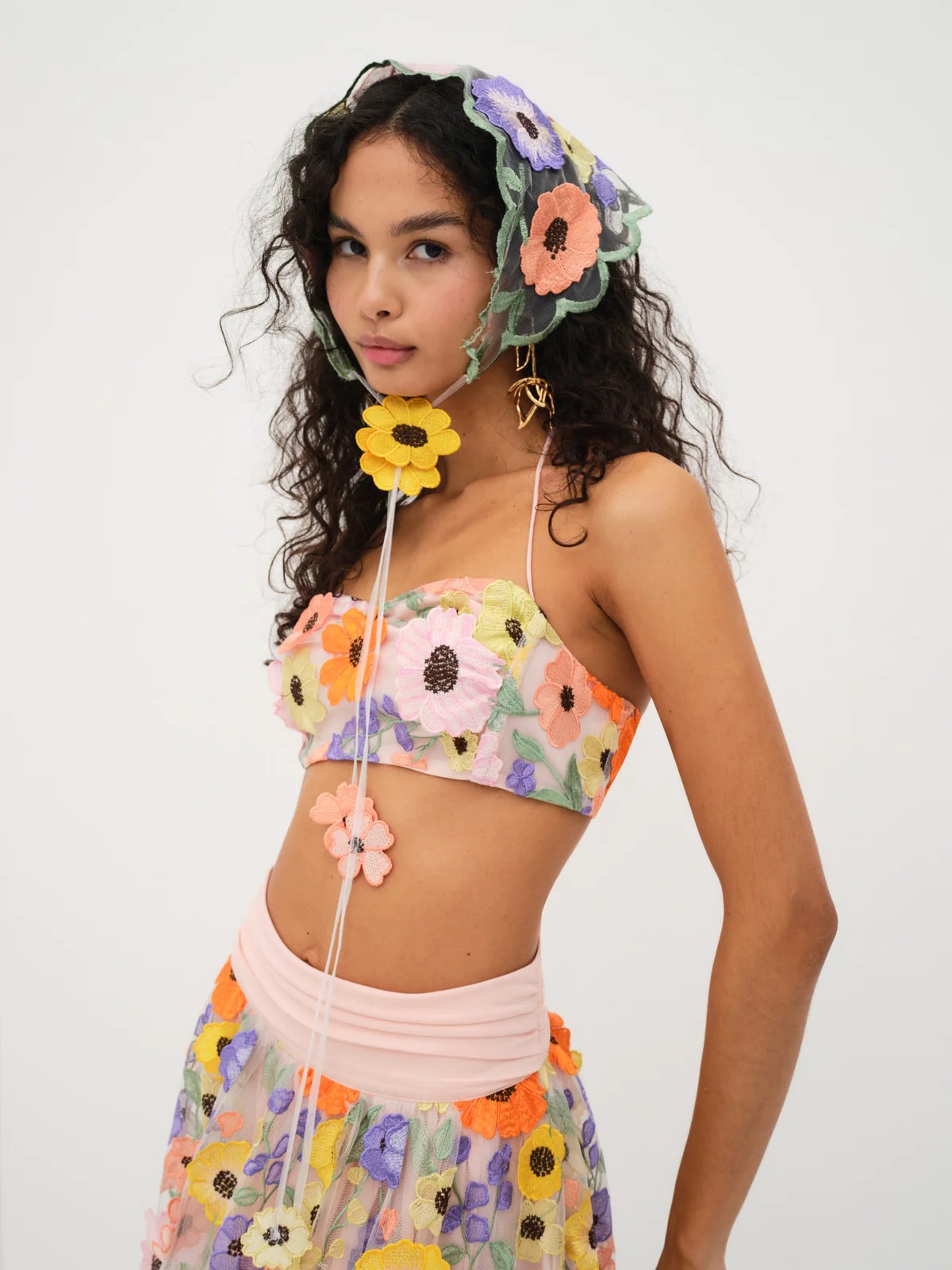 Bring some summer elegance to the festival grounds with For Love & Lemons Piccola set. The crop top is fully lined and features wildflower embroidered fabric with a cowl neckline, halter ties, cross straps and a 100% polyester build.
The matching midi skirt features the same wildflower motif with a shirred waistband, A-line skirt, and hidden zip closure. It works for both the festival grounds and during leisure time at the resort/hotel.
J. Crew — 6" Stretch Swim Trunk Polka Dot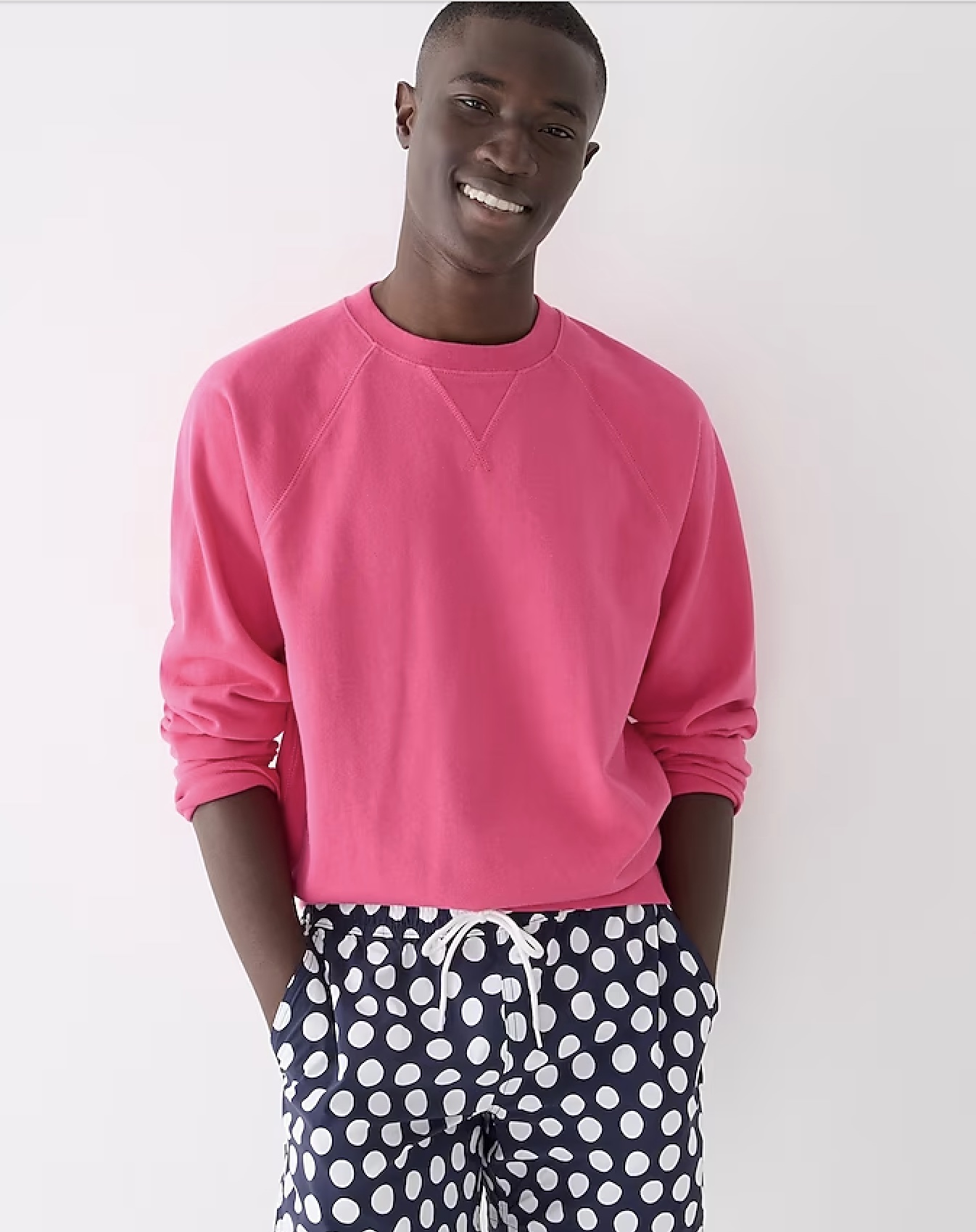 Price: $89.50
If you're going to be hitting up multiple festivals this summer, you're going to be spending a lot of off-hours in hotels, which means you're going to need some new pool wear. You can't go wrong with swim trunks from J. Crew, they're stylish enough that you can wear them poolside and when you hit up the local store for drinks without wasting time with an outfit change.
Available in a variety of styles and patterns, J. Crew 6-inch trunks are mesh lined, water repellent, and built in UPF 50 pectin, which keeps 98 percent of UVA and UVB rays from penetrating your skin before it even reaches your sunblock. We're loving this large polka dot navy blue pattern but feel free to shop around.
Storm Reid x Pacsun Red Rio Layered One Piece / Pink Daniela Tie Side Bikini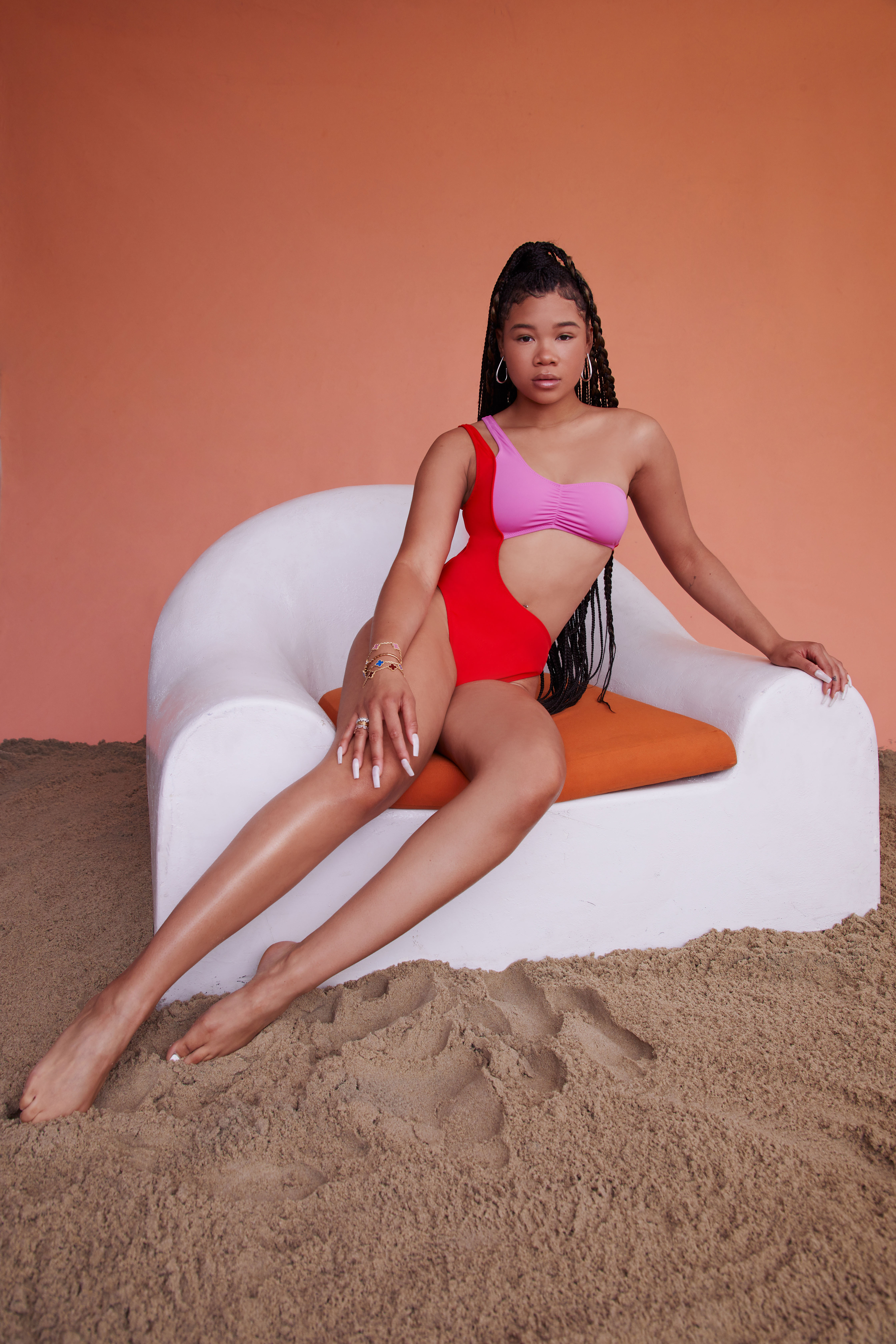 Price: $41.96
Pacsun has linked up with Euphoria and The Last Of Us actress Storm Reid for a bright and color-saturated collection of swimwear. A highlight from the collection is the Red Rio Layered One Piece which features a front-cinched asymmetrical design with a cutout side, high cut leak, and cheeky seat.
The one-piece is lined and unpadded with a back hook closure and an 80% nylon and 20% spandex build. For something with a bit less coverage, consider the Pink Daniela, a tie sides low-rise bikini with a high-cut leg, and a three-color design.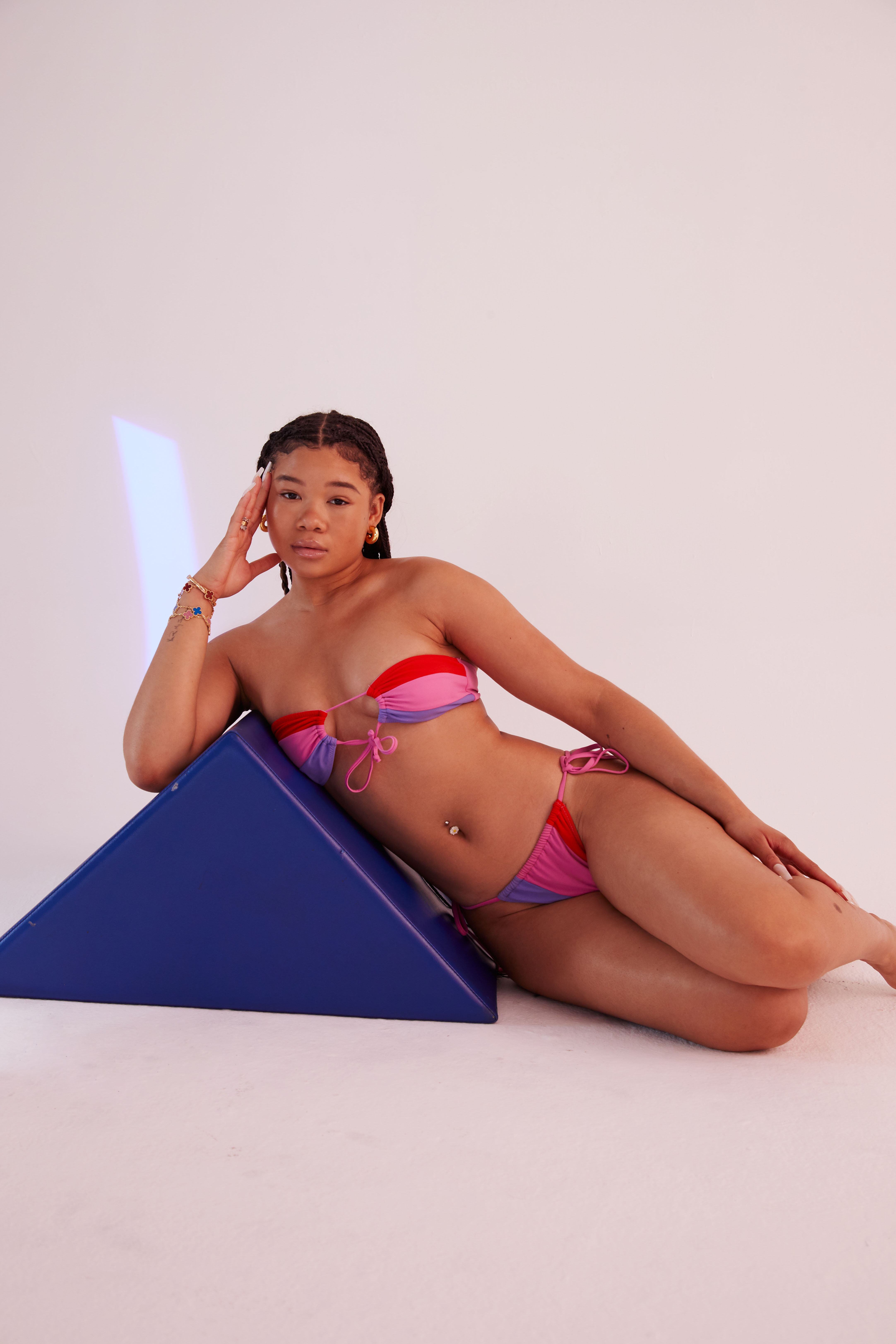 Kamari — Poppy Asymmetrical One Piece
Price: $113.99
Asymmetrical is the wave and Kamari is delivering the goods. The Poppy Asymmetrical one-piece features a vibrant hot pink colorway with brassy loops and a true-to-size fit that captures that about-to-be-a-trend Barbie aesthetic.
Bonobos — Throwback Swim Trunks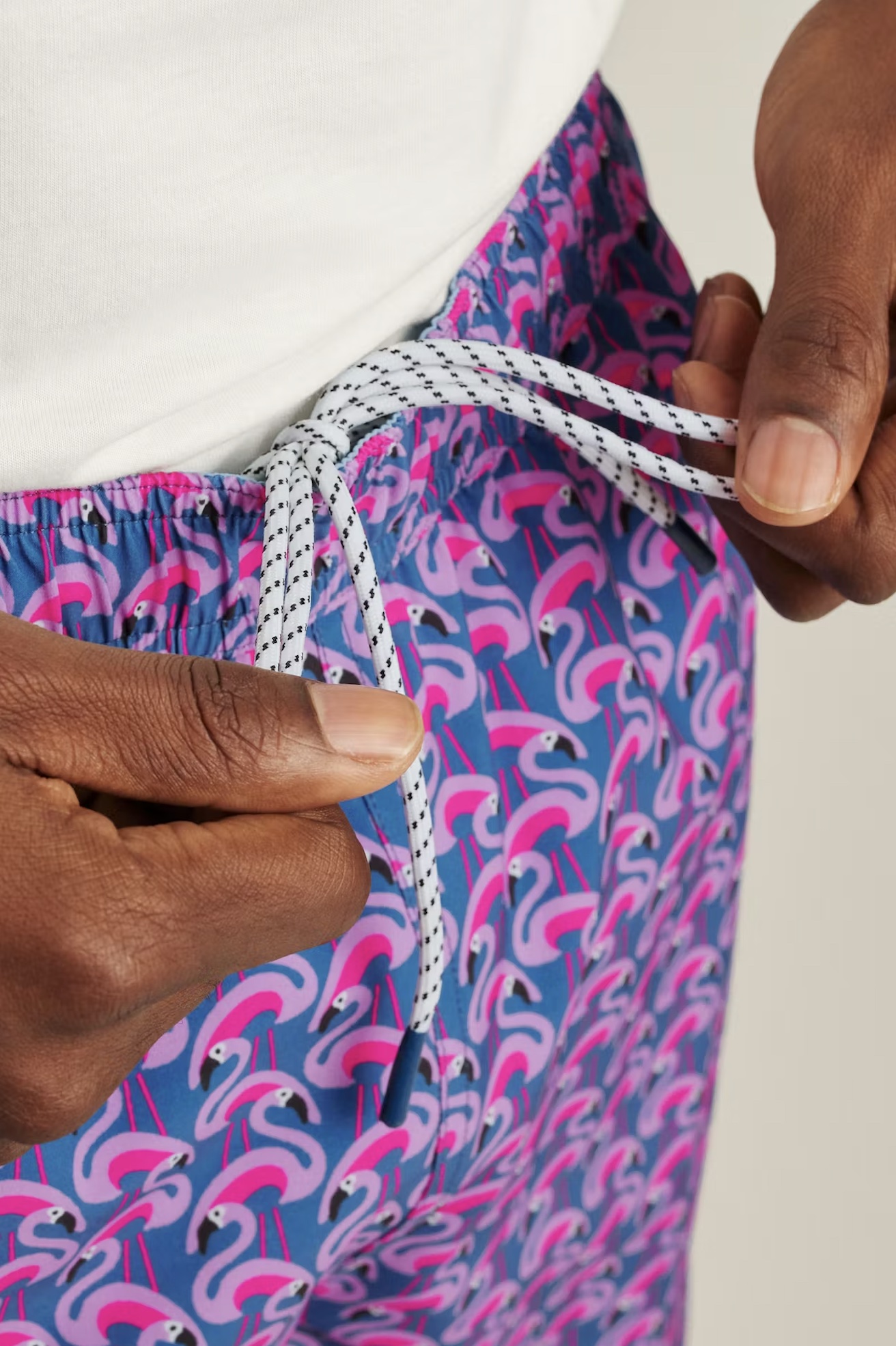 Price: $89
If you're looking for a more retro look be sure and check out Bonobos Throwback Swim Trunks. These drinks feature a short split curved hem with embroidered details, a mesh interior, front and back pockets in nine different colorways from black to this all-over pink flamingo print.
The shorts come in your choice of a 5 or 7-inch inseam.
Boys Lie — Ocean Reverie Top/ Pants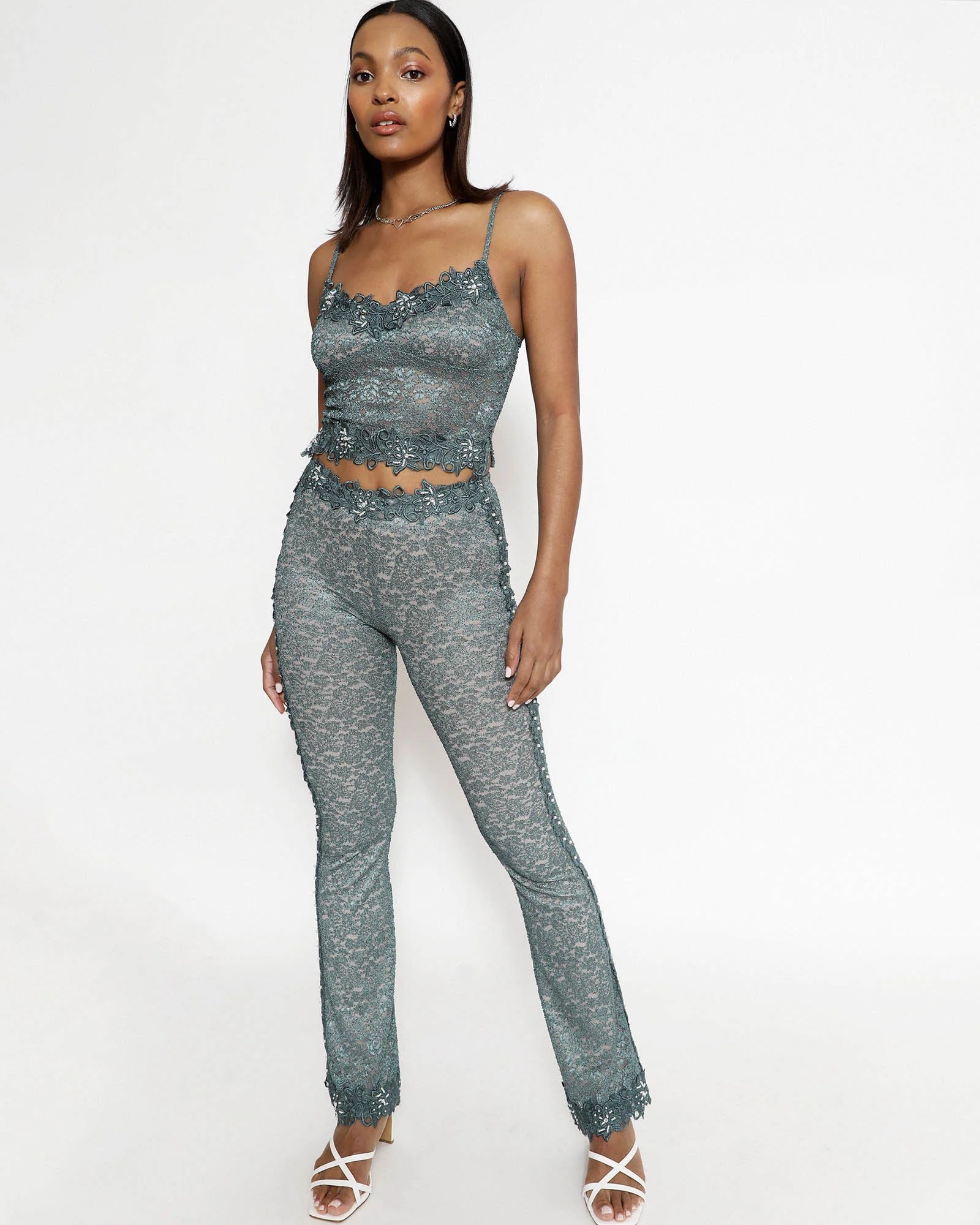 Boys Lie Ocean Reverie set oozes summer vibes with its light sheer design. The top is crop cut with a low neckline, floral beaded trim, a nude lining, and a nylon, polyester, and spandex build. It's great for layering or wearing on its own.
The matching pants feature a high waist cut with a flared hem, beaded and lace trims, an elastic waistband, and nude mesh lining. The set is available in Ocean, Pearl, and Rose colorways but we're loving the ocean for its darker moodier aesthetic.
Golf Le Fleur — Bronco Jacket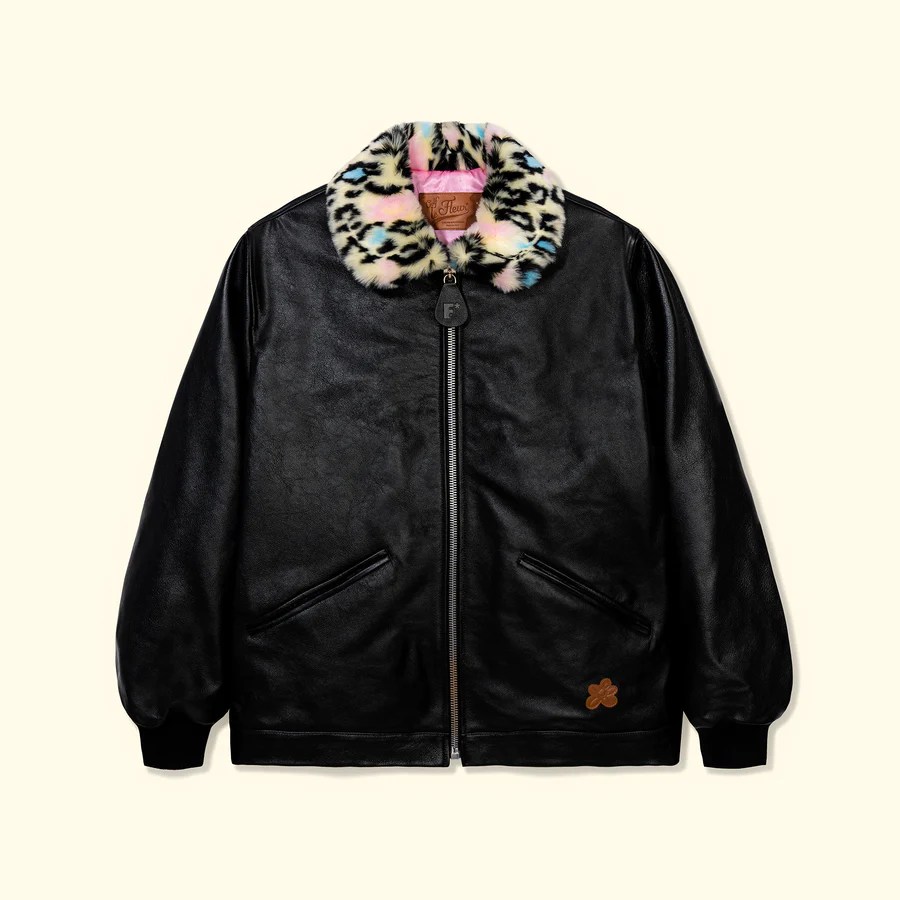 Price: $1,250
It's going to hurt your bank account more than those VIP tickets but if you want to ensure you're the best dressed at every festival you attend this year, you can't go wrong with Golf Le Flour's new Bronco Jacket. Seriously, look at this thing, it just might be the greatest work of art Tyler the Creator has ever given us.
This aviator-style jacket sports a jacquard faux fur collar in a blend of yellow, black, and pastel blue and pink over leopard print with a pink satin lining, wavy welt pockets, and a front zipper. The jacket runs large in a size run of small to XL.
The build is a mix of 100% cow leather with a polyester fur fur collar, made in Italy.
EDITOR'S PICK: DGK Life Crew / Pant
This floral-embroidered sweatsuit reminds me — and I think it's specifically meant to conjure — the embroidered clothing of mainland Mexico often seen on mariachi bands. More recently, it makes me think of the fire outfit Ben Harper wore in his classic live DVD, shot at the Hollywood Bowl. The embroidery is impeccable and the mantra "Livin for Today" feels like something you actually want emblazoned on your back while exploring a festival or sitting by the fire pit after a long beach day.
Having just worn this outfit to a social event where people were far more dressed up than me but not feeling nearly as bold, let me tell you: It drew a lot of compliments as a full ensemble. Wearing one or the other at a time, you're sure to still get noticed — the embroidery work is excellent and the branding sparks conversations. Perfect for afternoons in the park or on the sand and equally adept for hitting a club. (There's no elastic at the bottom of the pants leg, so they feel both more dressed up and more breezy than more traditional sweats ever could.)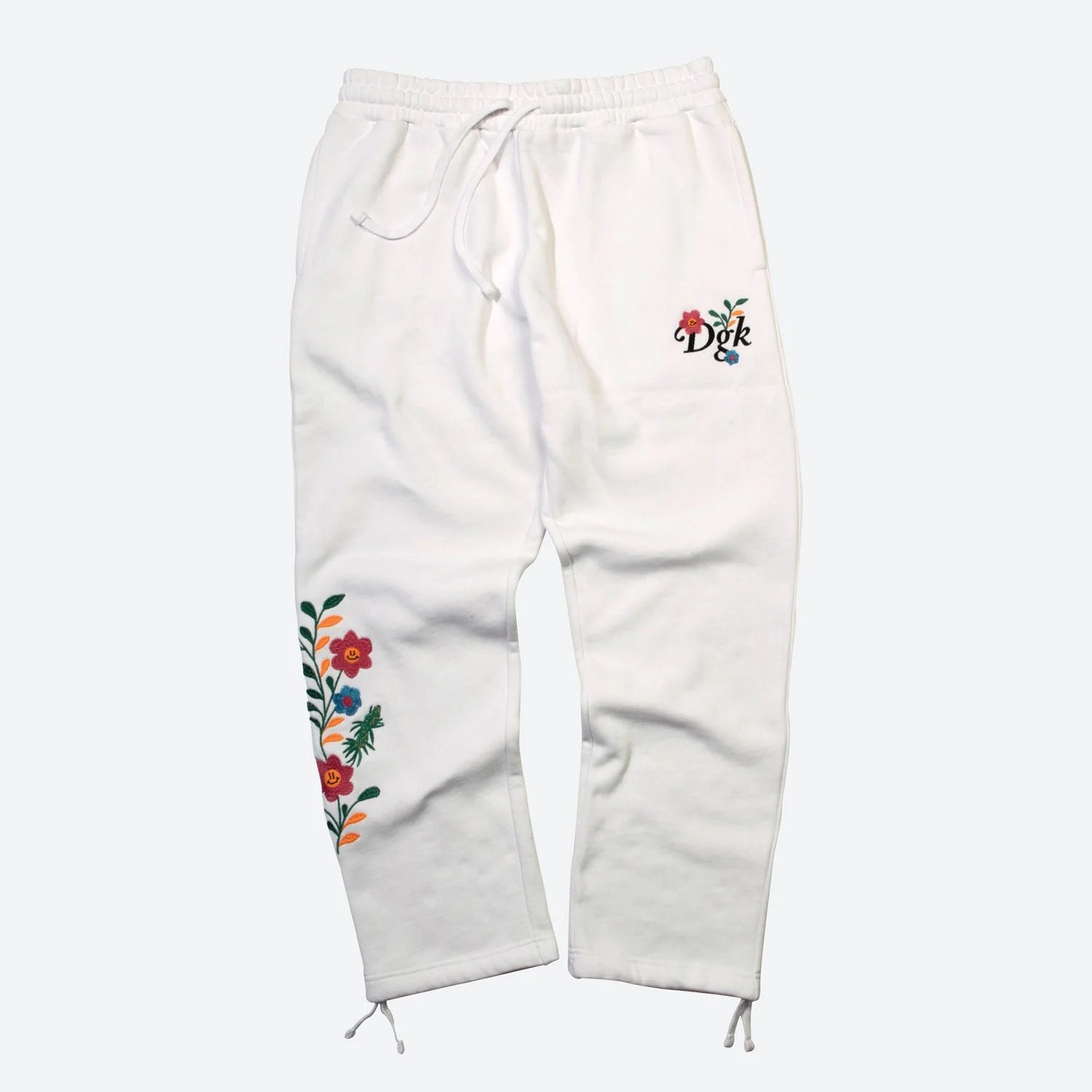 EDITOR'S PICK: One Golden Thread — V Neck Tree Shirt
Price: $88
I was a little skeptical of this brand when I first started seeing the shirts at festivals. They seemed to belong with sacred geometry tattoos, copper bracelets, and big, dumb hats in a sort of "guru/ cult leader" starter kit. And frankly, I didn't think I could quite pull it off.
Then I tried this shirt on. The fabric is incredible. Shockingly comfortable. And they look good on you — favoring the features and form of even those among us who can't pull off the gaunt look of weary travelers exploring the souks of Morocco before crossing the seas on a clipper ship while staring into the middle distance. Meaning that even the mortals among us feel cool in them. Like festival-fly-wise-sexy dude. Which is sort of the point of all clothing.
Between the vibe and the coziness? This is sure to be in my rotation a lot this summer. Maybe I need to get some copper bracelets too!
EDITOR'S PICK: Adidas Skateboarding x Dime — Tracksuit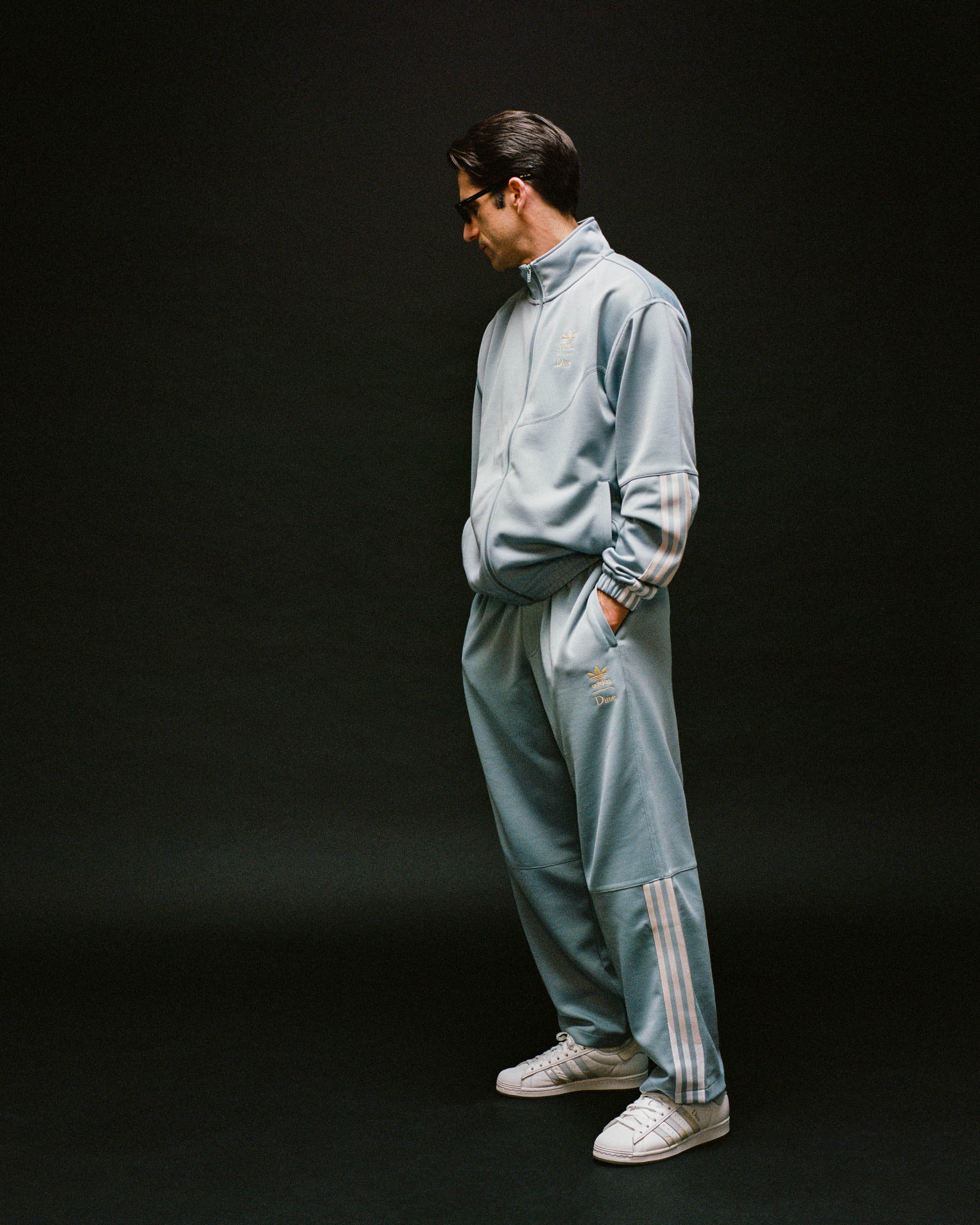 Price: $185 (For full set)
Confession time: I go to the Adidas website often to look for new tracksuits. I will never forgive myself for missing this one. So when I saw this Adidas Skateboarding x DIME collab drop, I had to jump on it. The Adidas tracksuit is just unequivocally cool and always has been — there's a whole Air plot point that revolves around this fact. And this powder blue, oversized riff on the style feels very festival-ready — loose and casual and vibey. It's sort of like early 2000s forest rave-wear meets some real Donnie Brasco-Sopranos wiseguy energy.
It would look cool on a skater and a festival goer and a mafia member, is what I'm getting at.
The loose-at-the-ankle pants have become a workwear staple for me — with a white tee and some Stan Smiths. But I'm headed to LiB this weekend and sure to wear them with a tank top and loose-fitting button-up.
Point being: they're versatile! And fly! More of this, Adidas!
EDITOR'S PICK: Aviator Nation — Bolt Stripe Relaxed Cropped Pullover Hoodie (Kelly Green)
Price: $172
Aviator Nation sweats are some of the absolute best for beachwear. They just feel so natural to slip into coming out of the surf. They're cozy AF and fit nicely. Plus the branding isn't overly overt — I'm not trying to advertise for some corporation while I chill on the sand.
I got this one for my lady and she's been repping it hard. She gets cold easily and the fact that it's cut at the midriff allows her to dress sexy and stylishly without her teeth chattering. An absolute win as beach season approaches.