Welcome to Style Watch, our monthly roundup of the best streetwear and apparel to hit the internet. We're entering the spring fashion season but if you're in North America you wouldn't know it as a delayed polar vortex hitting the eastern United States and an ongoing cold front hitting the west coast is keeping temperatures unseasonably lower than normal.
This makes putting together an outfit an absolute pain. Do you ditch the layers or bundle up? Who knows!
Luckily, our favorite brands have our back with a number of early Spring collections that keep things relatively warm. This week we have the latest from NYC label NOAH, who has just teamed up with Lavenham for a new take on the brand's legendary Denham jacket, a Supreme and the North Face linkup, a new collection from Fear of God, and two trail-ready collections from The North Face NSE and Carhartt-WIP. Don't shed those layers just yet, it's looking like spring is coming late this year.
Let's dive into this month's best streetwear drops and early spring fits, and be sure to hit up the latest SNX to complete your look with a fire pair of kicks.
Also Read: The Most Popular Style Posts In The Last Six Months on UPROXX
NOAH x Lavenham Collection
NYC-based streetwear brand NOAH has just teamed up with Lavenham Jackets for a special collection of Denham jackets that infuse Japanese denim for a '90s hip-hop-inspired recontextualization of a classic Suffolk look. Yup, you read that right, we're going all around the globe with this one!
The jackets are made in Suffolk England and feature a 100% cotton Japanese denim build with 100% cotton corduroy collars and trim with diamond quilting and full metal snap button closure in three colorways including indigo, forest green, and natural white. The jackets are a straight-up work of art as fashion.
Rounding out the collection is a set of quilted crewnecks and a dual-branded t-shirt.
Shop the NOAH x Lavenham collection at NOAH's webstore.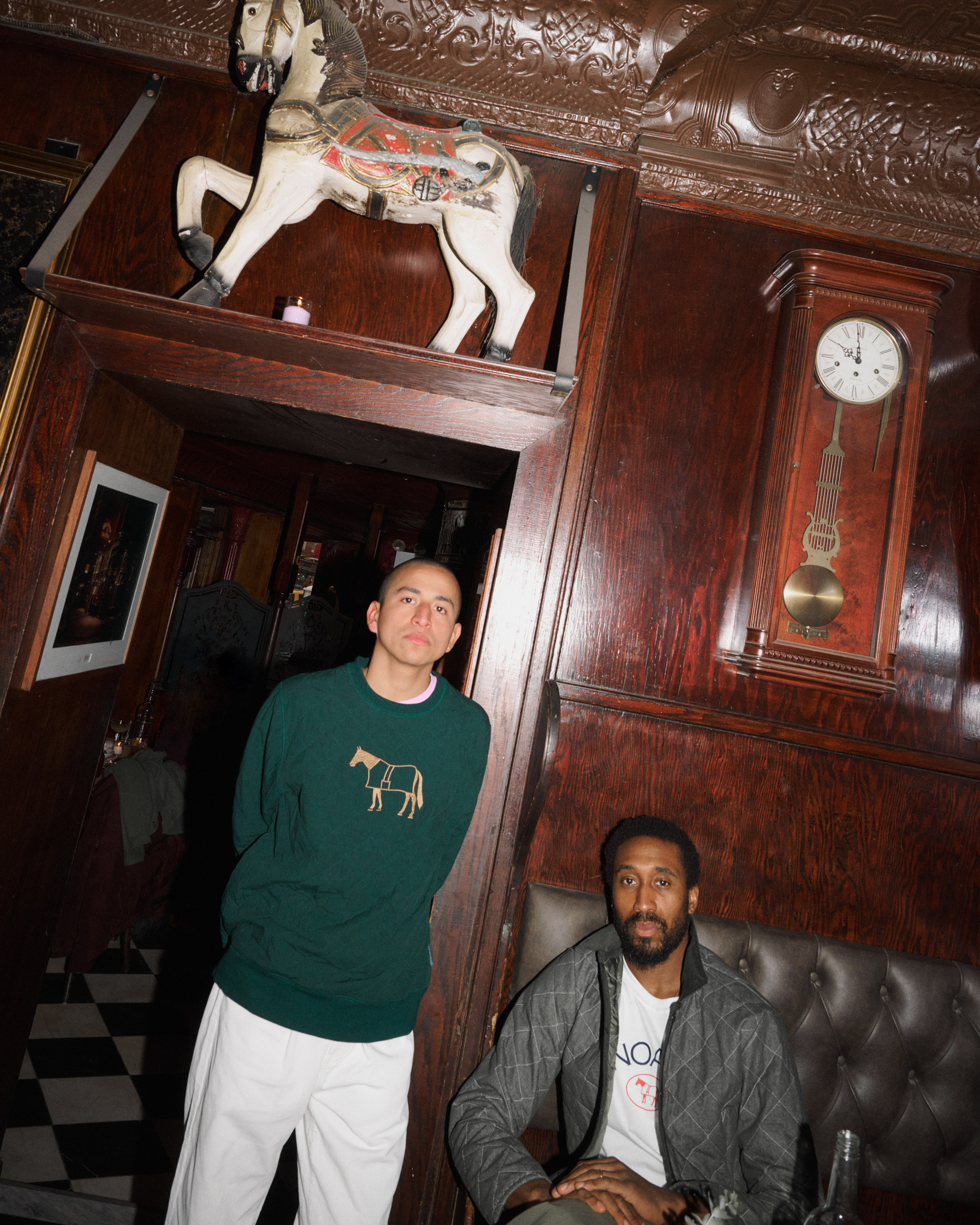 Supreme Spring 2023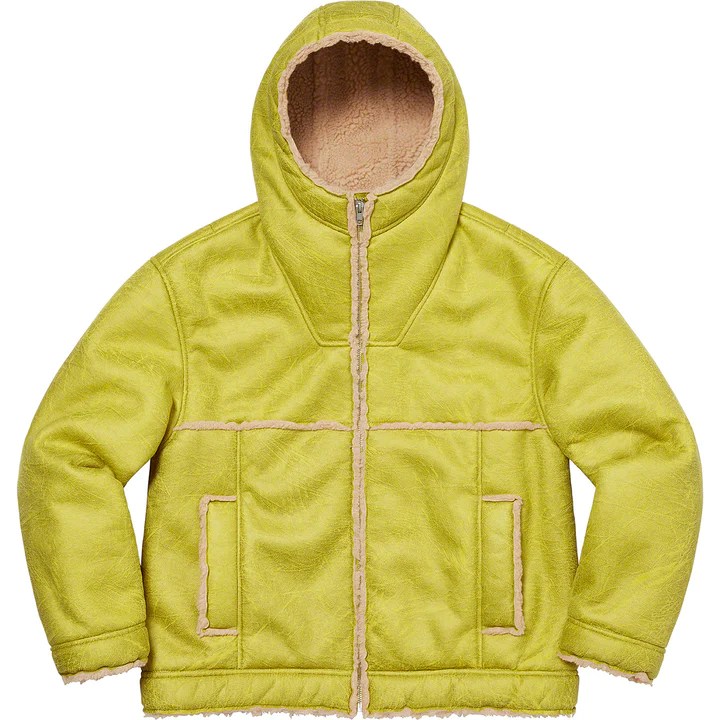 We're in the midst of Supreme's spring 2023 collection which is bringing new mini drops every week featuring the box logo brand's latest stylings. This week we have a series of outerwear pieces that include the water-resistant Tromp L'oeil nuptse jacket and the high pile fleece pullover made in collaboration with The North Face, and a faux shearling hooded jacket in a muted citrus colorway as well as a whole bunch of other North Face collars for that street-meets-mountain look.
Shop the latest from Supreme at the Supreme webstore
Fear of God ESSENTIALS Spring 2023 Drop 1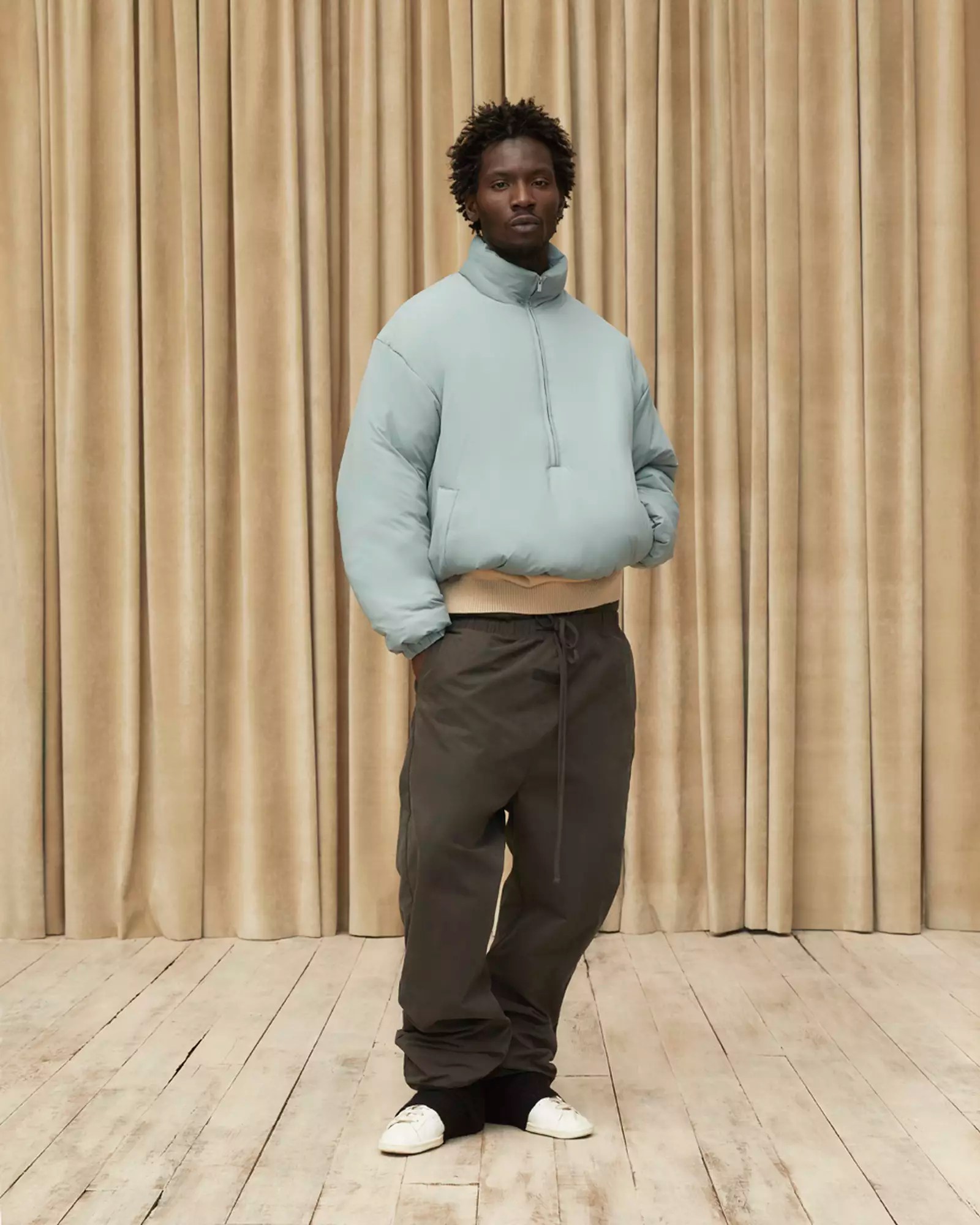 For the Fear of God ESSENTIALS spring collection, Jerry Lorenzo is taking the brand into the baggy territory. The collection which features double-layered hoodies, sweat pants, zip-up shirt jackets, and rugby shirts, is constructed with woven nylon, cotton, and corduroy in a muted range of pastel tones that include plum, light Tuscan, sycamore, seal, and off-black.
The collection consists of men, women's, and unisex pieces and features minimal rubberized branding on certain pieces, like the relaxed sweatpants and hoodies. With the latest ESSENTIALS collection Fear of God, a label once known for its tight fits is stepping into the modern era.
Shop the Fear of God ESSENTIALS Spring 2023 Drop 1 at Fear of God's webstore. A second drop of the collection is expected to land in early April.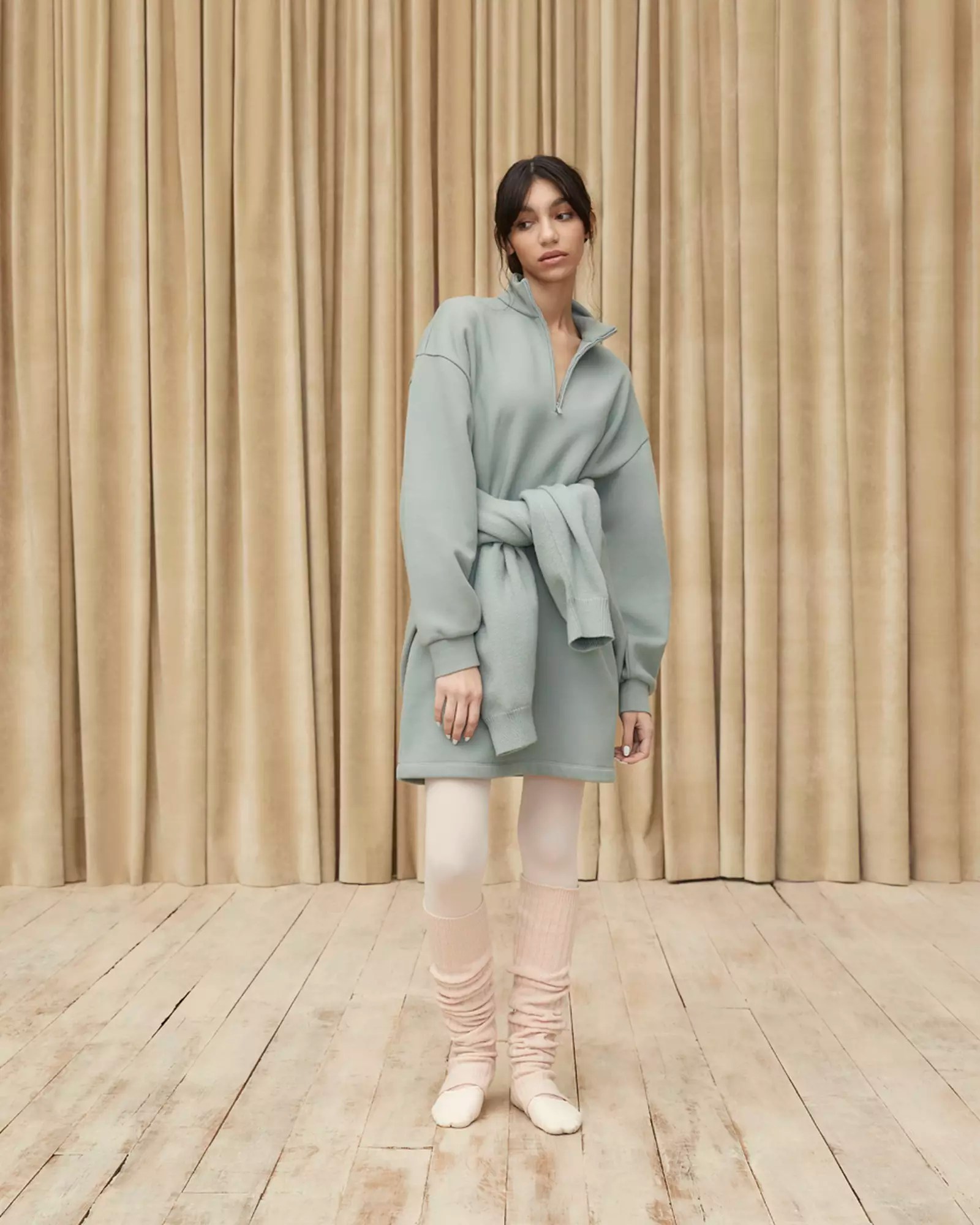 Ben Sherman x The Sherlocks Signature Collection
Ben Sherman has teamed up with indie rockers The Sherlocks as part of the brands Global Artist Foundry program for a new collection of graphic t-shirts, jacquard knit button-downs, fitted polo shirts, Harrington jackets, trousers, and cardigans.
The collection features an indie rock meets posh aesthetic in a bright spring color palette. Our favorite piece from the collection in our opinion is the Signature Harrington Jacket, which featured embroidered branding at the breast, a two-button collar, check body lining, and rubbed cuffs and hem in 10 different colorways.
In a fashion climate that currently favors baggy silhouettes, it's nice to see the people who like tighter more streamlined fits get a collection that speaks to them!
Shop the Ben Sherman x The Sherlocks Collection at the Ben Sherman online store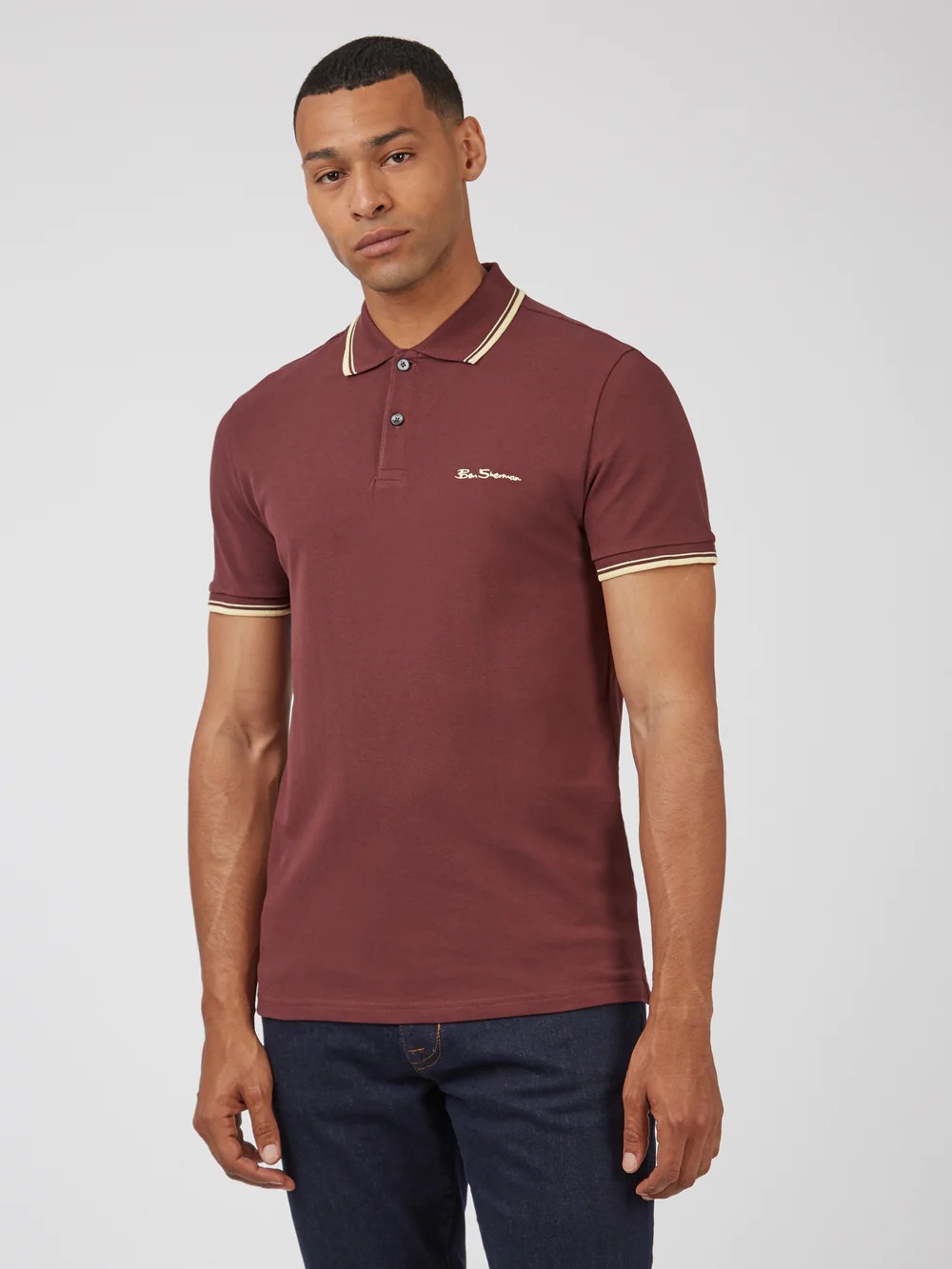 Carhartt WIP Spring/Summer 2023 Trail Collection
Carhartt-WIP's latest spring-summer collection will have you all geared up for your outdoor adventures. The collection consists of jackets, parkas, pants, and canvas pieces in loose utilitarian fits that are equal parts function and fashion. The Wynton jacket and Parka sport a midweight cotton ripstop build with reversible pop colors, and pieces like the Idaho jacket and pants bring in the reflective details for better outdoor visibility.
The collection's palette consists of three colors including violet, stone, and storm blue, and was inspired by the psychedelic glow of lumen flower prints.
Shop the Carharrt-WIP Spring/Summer 2023 Trail Collection at the Carhartt-WIP website.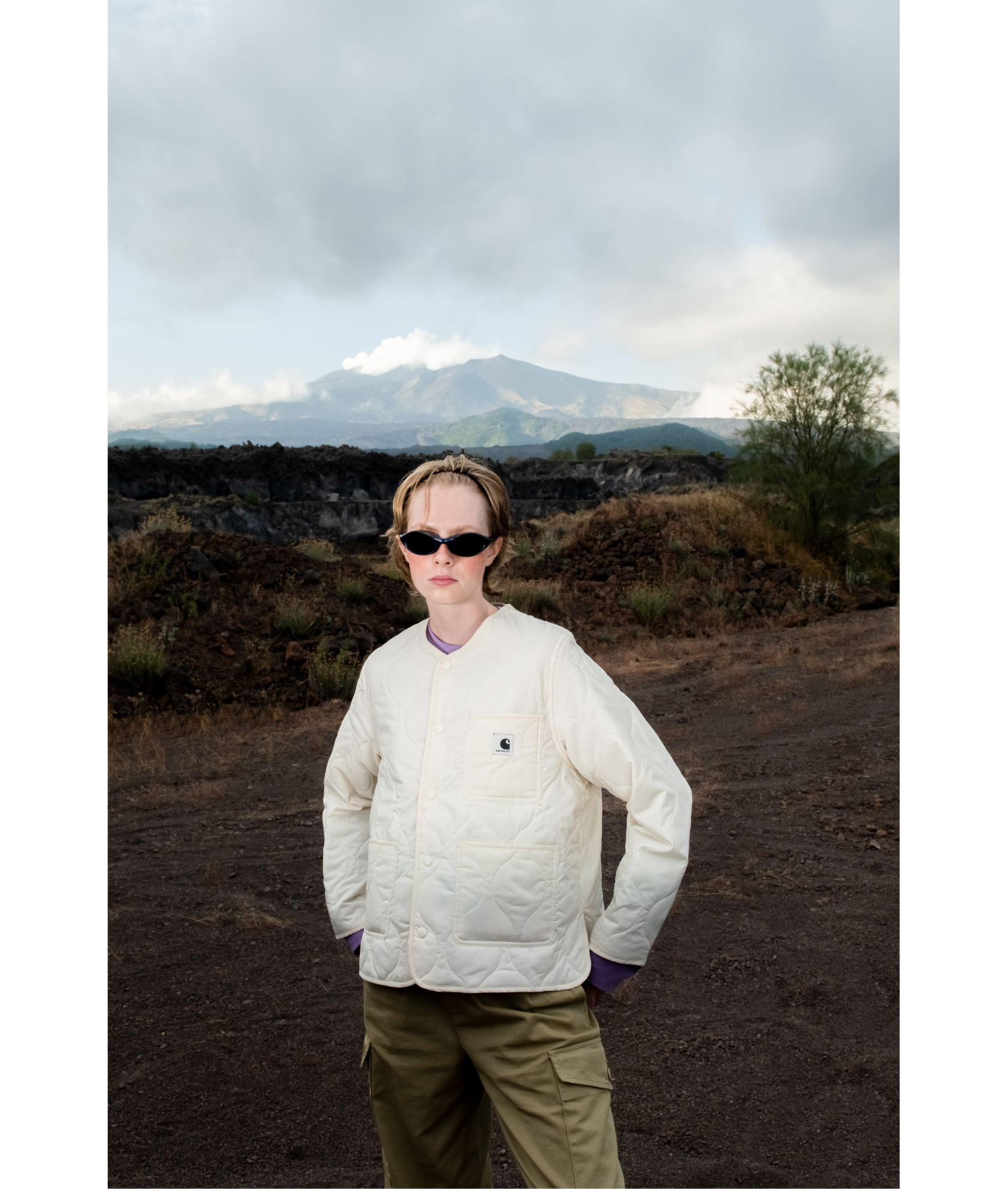 The North Face NSE Mountain Archive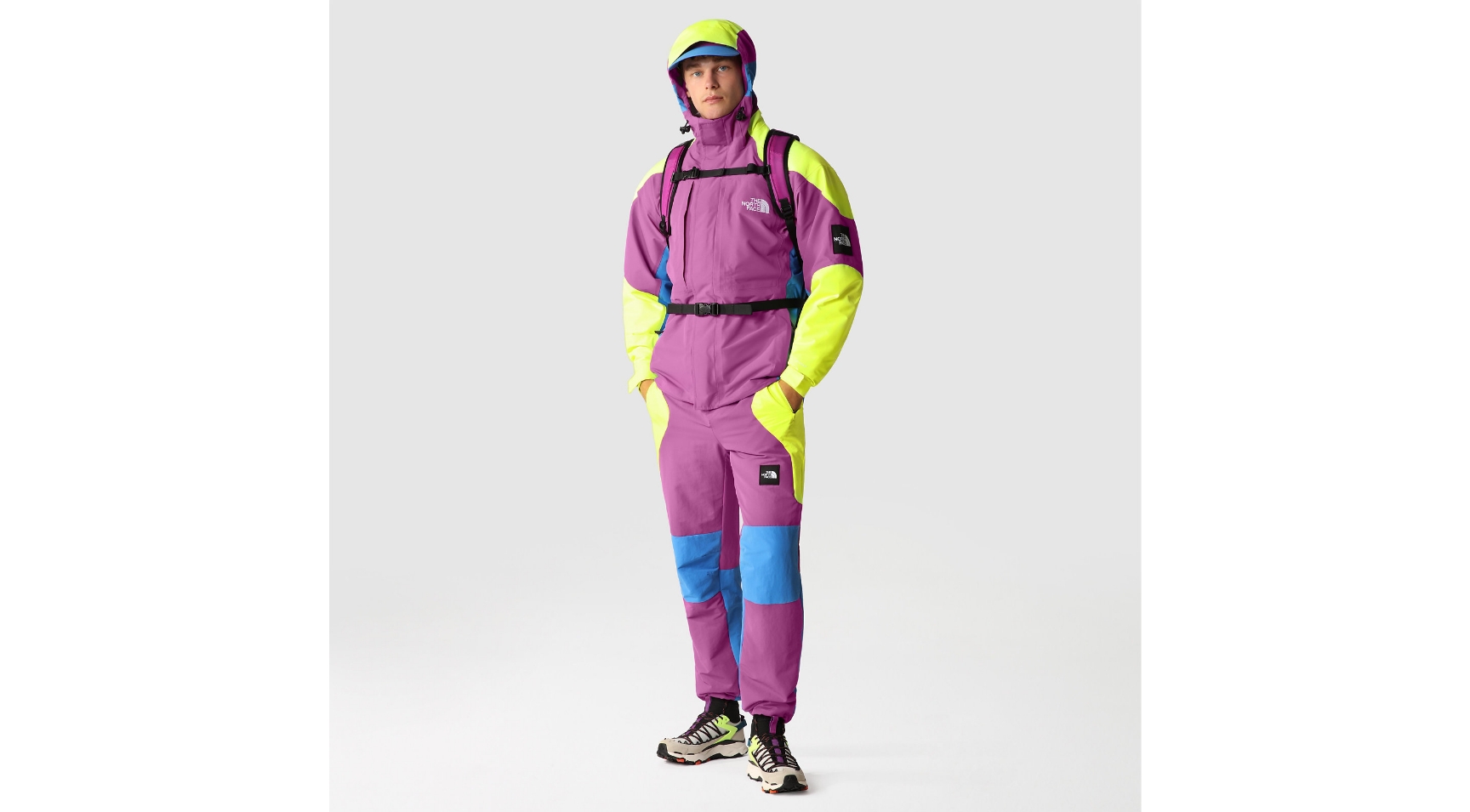 If Carharrt-WIP's latest Trail collection is a bit too muted and utilitarian for you, take a trip back to the late '90s early '00s with The North Face's latest NSE drop. The collection, which features Carduelis Jackets, track trousers, graphic t-shirts, backpacks, and camp slides, has an almost sickeningly bright color palette of neon greens and purples for a utilitarian collection that looks ready for both the rave and a morning hike.
Or better yet, wear it out to the night hike and have a rave in the woods! The latest NSE collection is unfortunately men's style only as of now.
Shop NSE Mountain Archive at the North Face's UK online store
Pacsun Pac 1980 Collection
Pacsun is reaching back even further than the North Face updating styles from the '80s for its latest fitness culture-inspired activewear line, Pac 1980.
The line sports modern touchstones like sweat-wicking and quick dry technology, and light stretchy fabrics with classic silhouettes from the '80s like high-waisted leggings, circle skirts and dresses, and onesies and cropped crew necks, giving you that vintage look at a low price.
The fabrics in the collection, which the brand is calling PAC WHISPER and PAC GLIDE, are lightweight and soft, while still offering that activewear support you need. The brand plans to add another line of fabrics as the collection grows known as PAC MOVE, which will be fit for all-day wear.
Highlights from the collection include the Speedwalker Onesie, Raw Hem Cropped Crew Neck, and Pac Glide Circle Dress.
Shop the PAC 1980 collection at Pac Sun's online store.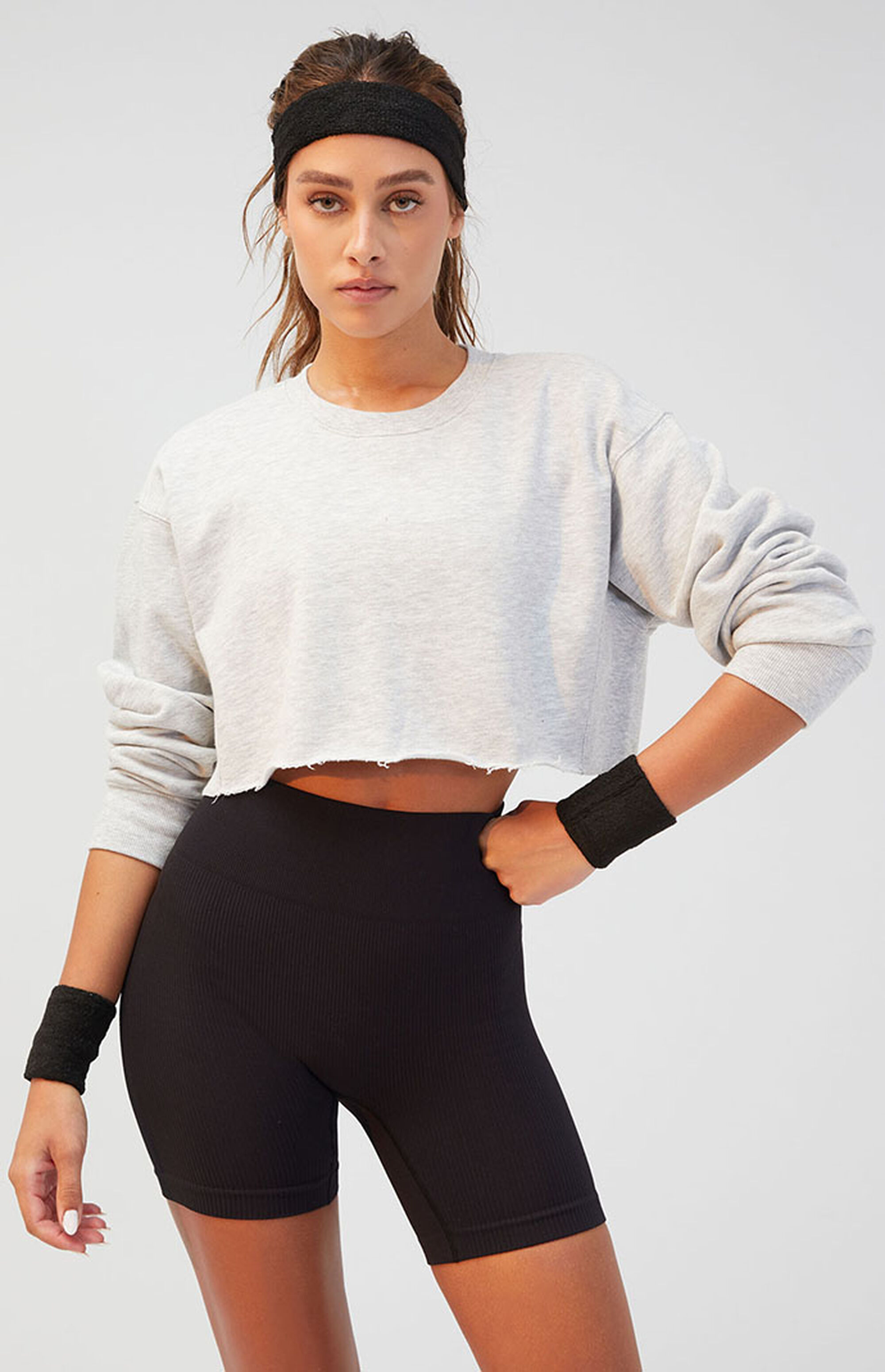 JW Anderson x UNIQLO Spring/Summer 2023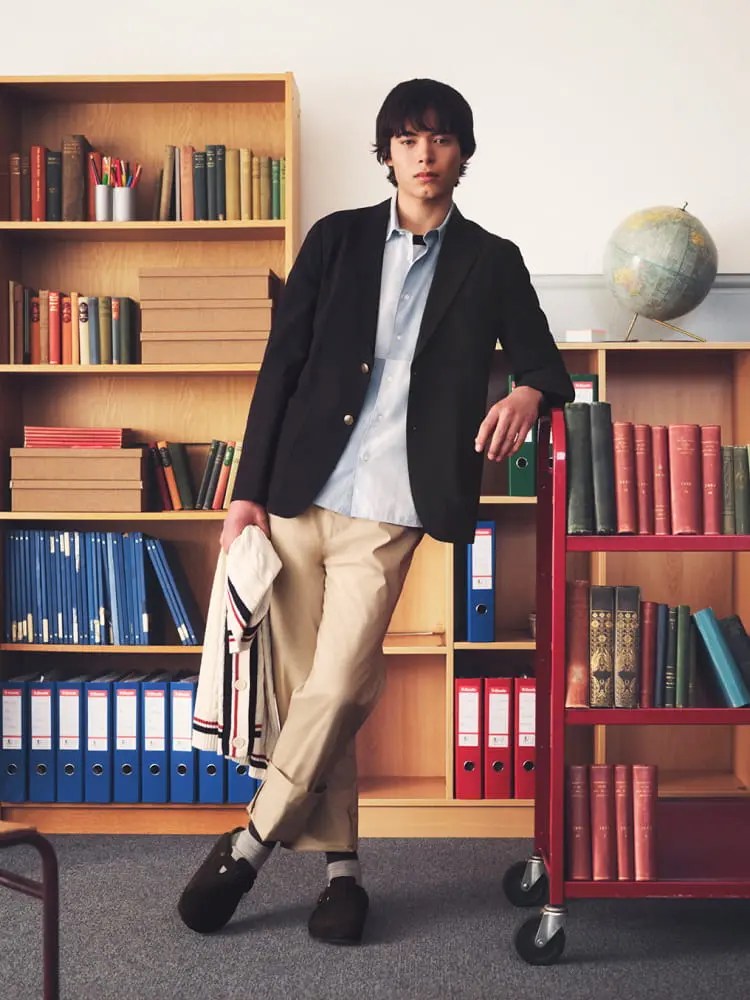 London-based brand JW Anderson is bringing prep back! Teaming up with UNIQLO, the brand's spring-summer 2023 collection combines the UK school uniform aesthetic with an injection of modern athleisure, translating the classic look through a baggy comfort-focused lens. If you think those two things sound at odds with one another, it's because they do. And that's kind of what makes the new collection so vital.
Featuring men's, women's, and unisex essentials, the collection sports wide-legged jeans and khakis, boxy oversized button-ups, cable knit cardigans, striped polos, tees, and other essentials adorned with embossed JW Anderson branding. It's like looking at the costume design for a Wes Anderson film if Wes Anderson grew up in Gen Z.
Shop the JW Anderson x UNIQLO Spring/Summer 2023 beginning in early April at Uniqlo. View the whole collection here.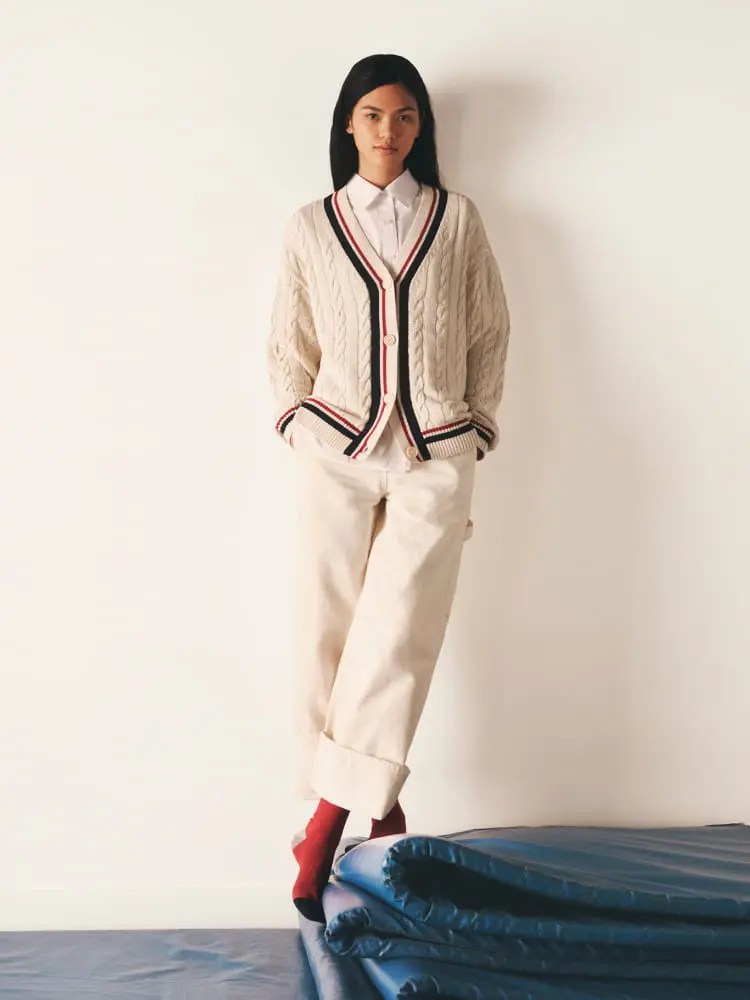 EDITOR'S PICK: ROARK Journey Shirt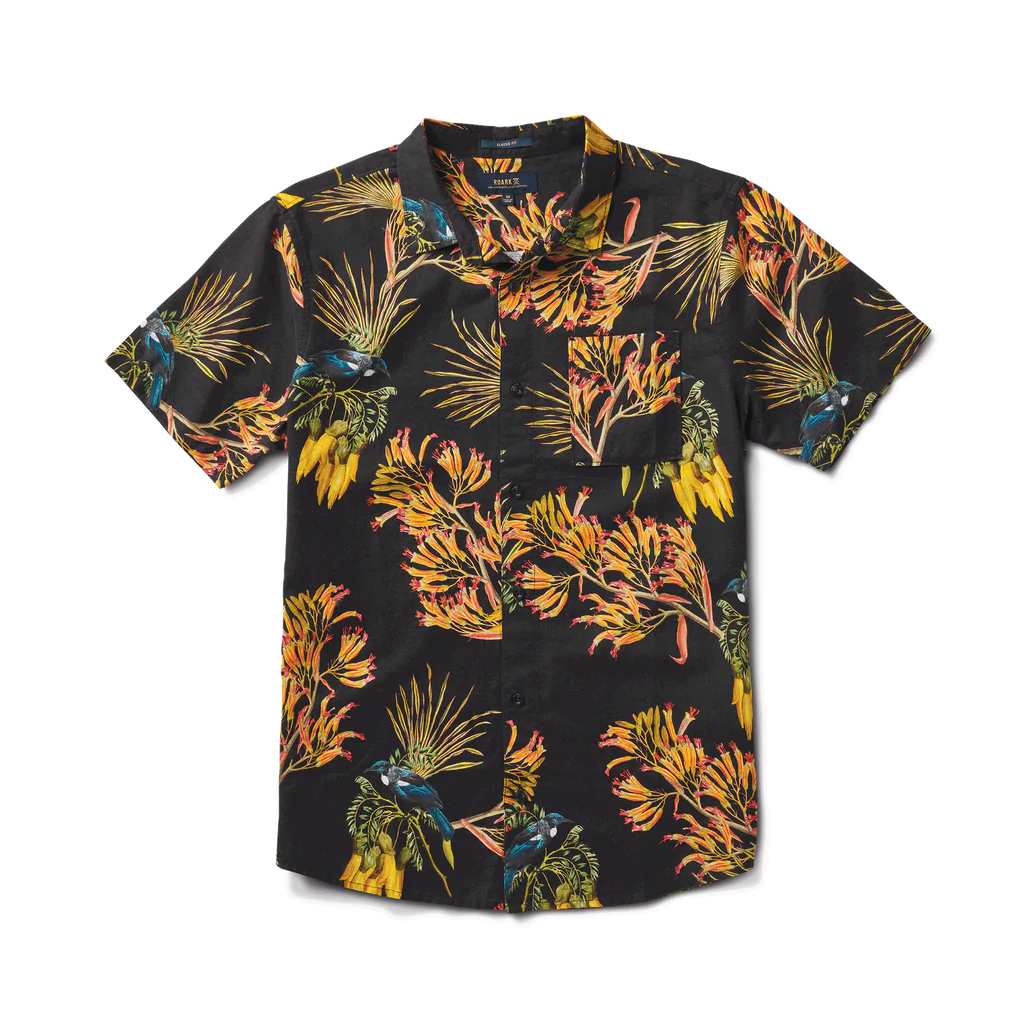 Look, this shouldn't take much convincing. Hawaiian floral shirts are in… BUT (and it's a big but): If you are anything less than Leo-in-Romeo+Juliet-level lean, you can very quickly look like #TommyBahamaDorkDad. No one wants to look like that guy. And as a guy who is a tad thicc and has sent a good few floral shirts to Goodwill, let me tell you — it happens a lot.
It looks cool in a lookbook and then when you wear it you're suddenly Tuddy from Goodfellas.
That's why I like ROARK's new floral and coral shirts so much — many of them are in black, which is slimming. The colors pop and the energy is there but you don't feel like a 65-year-old guy from Brooklyn on vacation in Maui. Plus they're slim-fitting, which amplifies the effect.
All that aside, ROARK's designs are cool and their colors are the perfect balance of fun without being obtrusive. 'Nuff said.
Pick up the ROARK Journey Shirt at ROARK's website.
EDITOR'S PICK: IPD Maverick Cord Jacket
Okay, I know this pick from an LA-based editor is kinda cliche — because LA Cool Guy is deep in his California cowboy phase…
But still, I consider this jacket a spring staple. It's so functional for post-surf or a night out after work. It's cozy but plays well with a white tee. You could see it at a festival or the farmer's market. Works with flip-flops and boots. (Dammit, I can't stop LA Cool Girl's intentionally disaffected voice playing in my head as I type!).
Anyway, this is a slam dunk and really shouldn't take much explaining: Tan corduroy and wool lining for spring. If you can't look stylish in this, you're struggling.
Pick up the IPD Maverick Cord Jacket at the IPD Surf webstore.