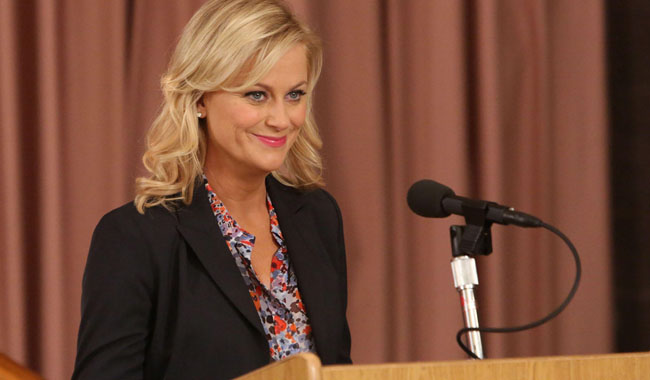 Wednesday's CNN Town Hall featuring the students of Stoneman Douglas High School asking questions of lawmakers like Marco Rubio and NRA spokesperson Dana Loesch was as spirited as predicted and the latest example of this new chapter in the national discussion over gun control. The reactions that followed on Twitter weren't out to claim victory, but people took their respective "teams" and stood fast by their talking points. This includes the NRA, who tweeted this out about Loesch's appearance at the Town Hall.
While this isn't a surprise and shows that the organization is not worried about changing their mind, it does provide one hilarious side story with the night's events. It would seem the gif of choice caught the eye of Parks And Recreation co-creator Michael Schur on Twitter and he wasn't pleased. He also had a message to share from a friend who doesn't have a Twitter account:
Hi, please take this down. I would prefer you not use a GIF from a show I worked on to promote your pro-slaughter agenda. Also, Amy isn't on twitter, but she texted me a message: "Can you tweet the NRA for me and tell them I said f*ck off?"
This does nothing to aid or further the gun control discussion, but it certainly is entertaining and nice to see. It's also the next logical step in our political discourse. With musicians once complaining and forcing politicians to stop using their songs, now it'll be creators telling people to keep gifs featuring their projects off of their social media feed.
A separate use of a Parks And Rec gif from Wednesday might not summon the same type of reaction from Shur and Poehler:
It would seem that everybody is just in a celebratory mood after the Town Hall, just for very different reasons.