Last updated: June 3, 2021
While long days and rising temperatures used to mean it was time to fire up the grill and soak up some sun, in recent years we've been given a very tempting reasons to stay indoors this Summer: nonstop game shows and livestreams. With dozens of expos, conferences, streams, and festivals to watch, we decided to whip up a list to help you make sure you catch all the ones you don't want to miss.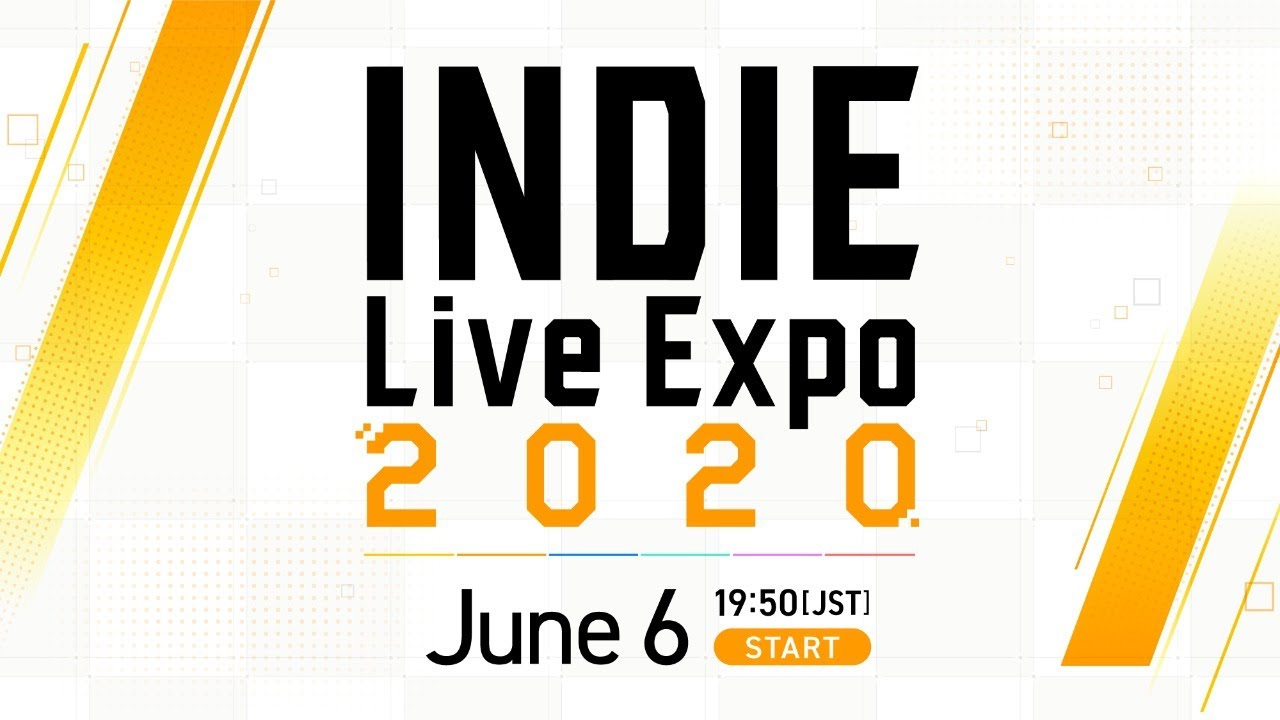 Indie Live Expo (June 5, 5 AM ET)
Based in Japan, the Indie Live Expo bills itself as the largest indie games showcase in the country, with over 300 games lined up for the upcoming show. The event starts pretty early over here in the states, 5 AM ET to be exact, and will be broadcast in English, Japanese, and Chinese to an estimated 18 million viewers.
The Indie Live Expo will be broadcast from the expo's official YouTube channel.

Guerilla Collective – Day One (June 5, 11 AM ET)
Over the first two Saturdays in June, the Guerrilla Collective digital games festival is taking place and will be showing off games of all shapes and sizes. Additionally, the stream will also have a special section presentation from Black Voices in Gaming. As of right now, 26 games have been revealed on June 5, including Aeon Drive, Omno, Fire Tonight, and Run Die Run Again, though more are expected to "unexpectedly" make an appearance.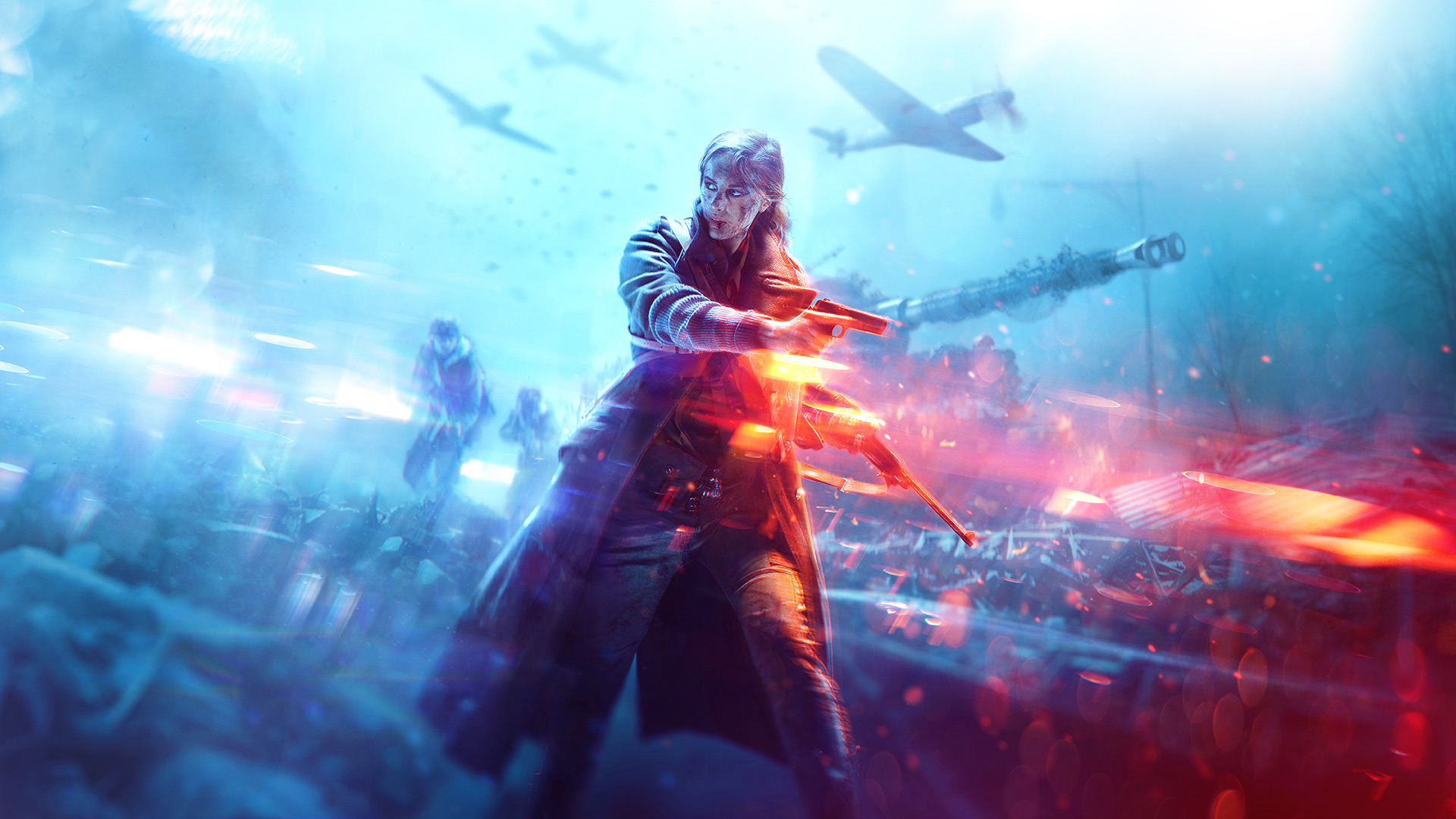 'Battlefield 6' Showcase (June 9, 10 AM ET)
After months of teasers and leaks, DICE and EA have finally announced a showcase revealing the newest entry in the
Battlefield
series is coming on June 9.
According to the rumors
, the upcoming game takes place in a modern (or perhaps even slightly futuristic) setting, which significantly veers it away from the studio's course over the last decade.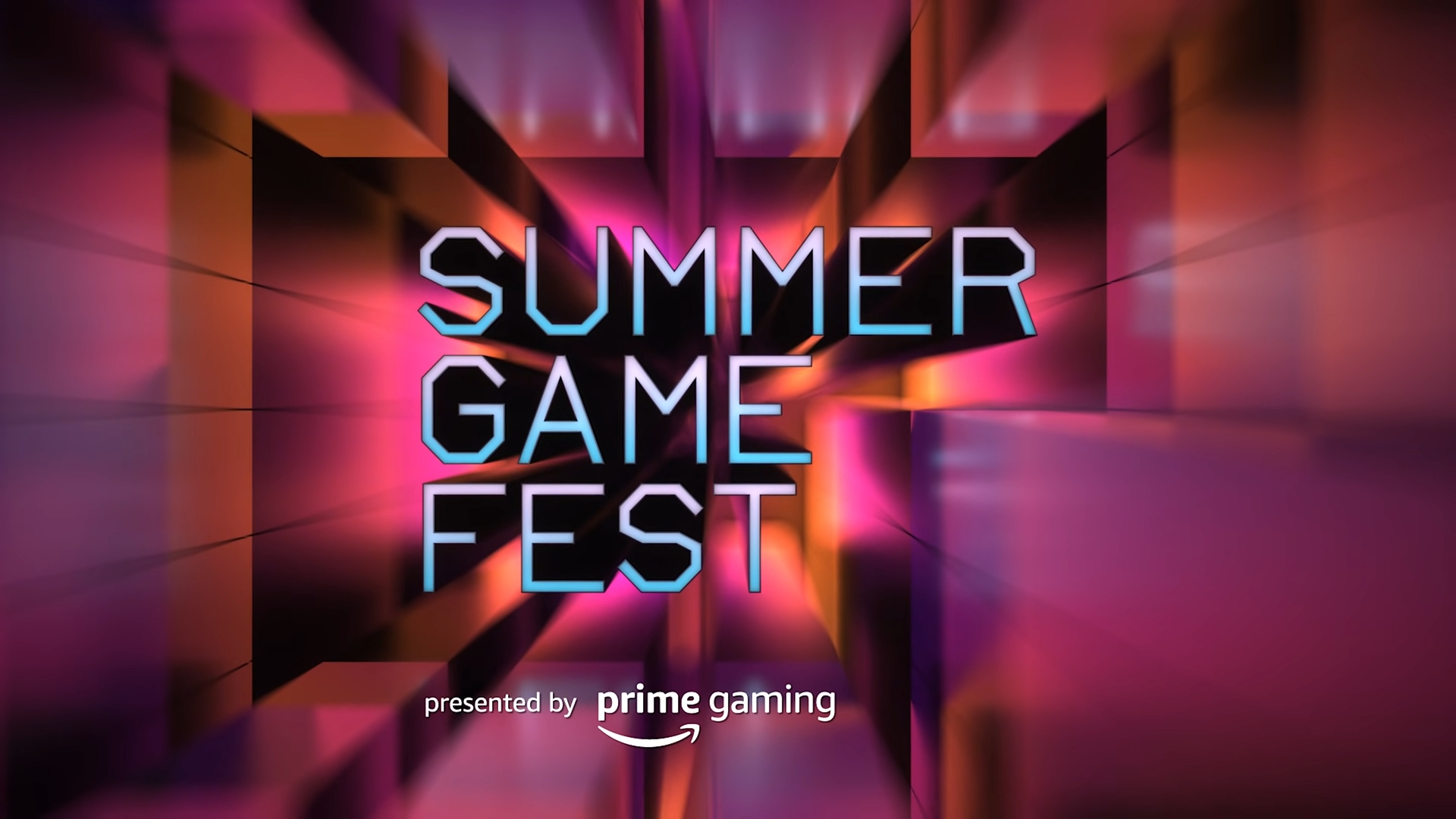 Join Geoff Keighley as he kicks off his second annual Summer Games Fest with a live showcase packed with world premieres and a performance by Weezer. In addition to a first look at some brand new games, this event should give us a look at some of the many digital conferences and livestreams coming this summer, just in case you thought this list wasn't long enough already.
Summer Game Fest Kick Off Live will be broadcast from the
event's official YouTube channel
.
Netflix Geeked Week (June 11, 12 PM ET)
As a part of Summer Game Fest, Geoff Keighley is joining up with Netflix to debut several of the streaming service's original shows and films based on popular favorite video games. While Castlevania might be over, Netflix has plenty of video game-inspired content coming, including season two of The Witcher, a live-action Assassin's Creed series, a Mega Man movie, an anime based on Beyond Good and Evil, Splinter Cell, Tomb Raider, and Cyberpunk 2077.
Netflix Geeked Week will be broadcast from the
Summer Game Fest's official YouTube channel
.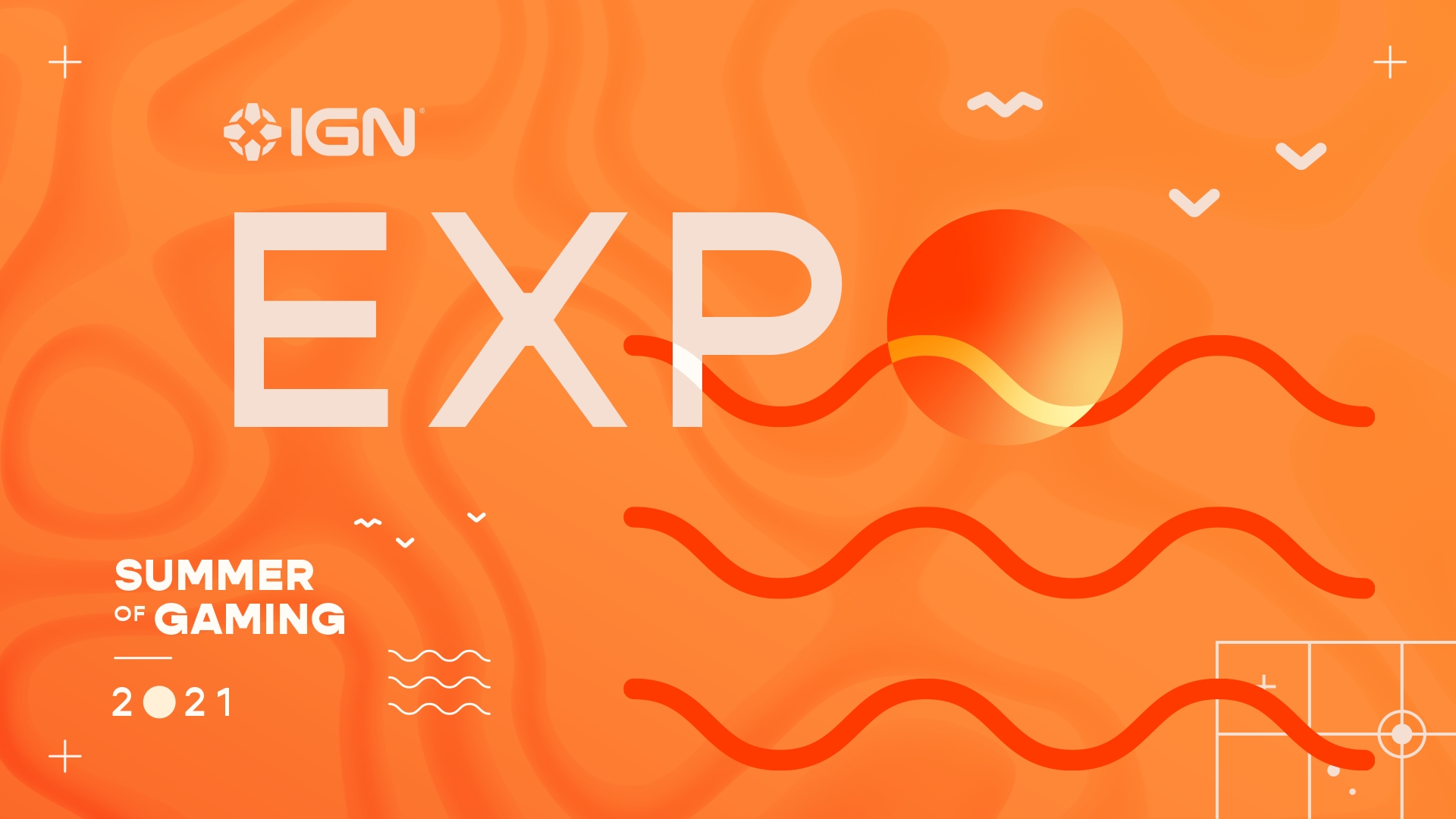 IGN Expo (June 11, 4 PM ET)
As a part of IGN's Summer of Gaming, the outlet is hosting IGN Expo 2021, a livestream event featuring both new game announcements and some closer looks at upcoming games. When it comes to what games will be showcased, it's looking like we'll have a clearer picture following Summer Game Fest's Kick Off Live event on June 10, as IGN has confirmed they have partnered with Keighley​ and some of the newly announced games will be making an appearance over at IGN Expo as well.
With the cheeky caption "we know something you don't know" accompanying all of the social media posts about the showcase, we can assume big news is coming from the Koch Media, the parent company of the studios responsible for games such as Saints Row, Kingdom Come Deliverance, and TimeSplitters. All things considered, it's likely we'll be getting news on a new Saints Row announcement here, making it one to put on your radar.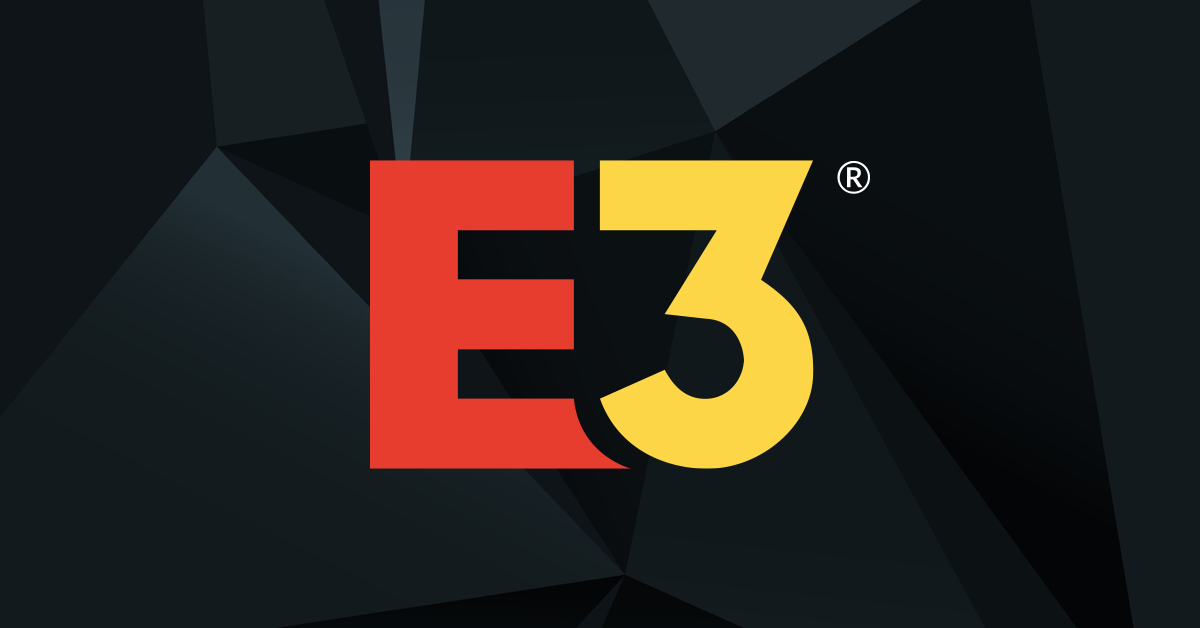 While E3 seems to be playing fast and loose with its designated dates, June 12-15 are the official dates of the expo. During this time, we can almost expect to see showcases from some of the biggest names in gaming, such as all these listed as well as:
Gearbox Entertainment and Devious Eye Entertainment (June 12)
Warner Bros. Games, Back 4 Blood, and 24 Entertainment (June 13)
Take-Two, Mythical Games, Freedom Games, Razer, Capcom, Verizon, Intellivision, and VENN (June 14)
Bandai Namco, Yooreka Games, and GameSpot (June 15)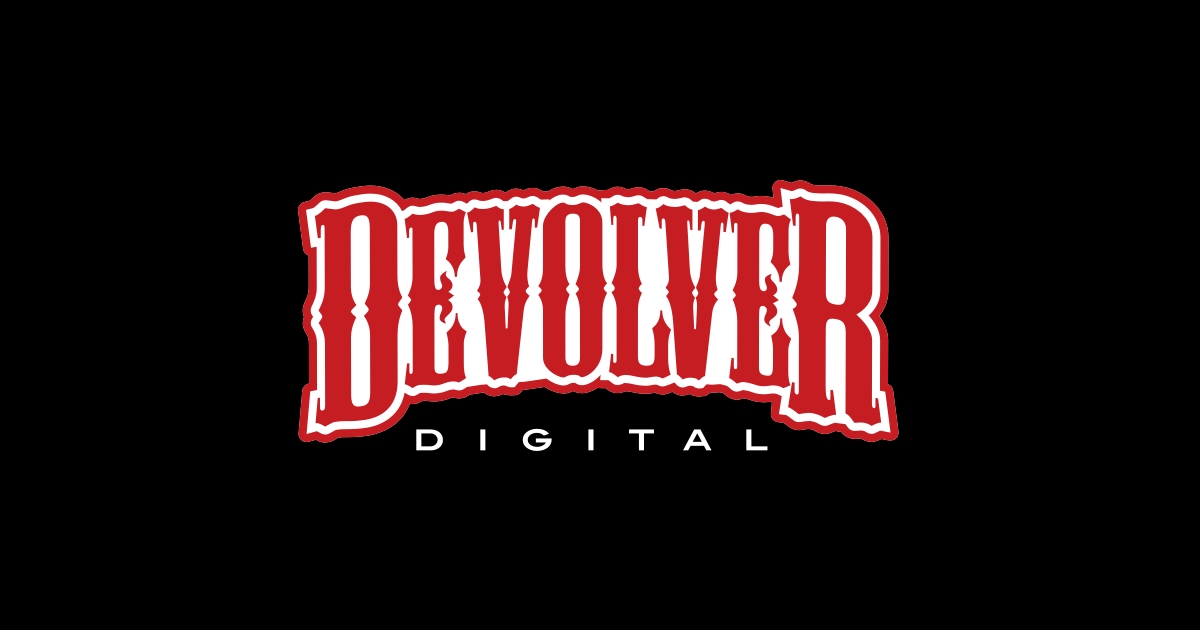 Devolver Showcase (June 12, TBA)
We're never sure just what to expect from Devolver — other than chaotic fun, of course. However, the
Hotline Miami
publisher has stated this conference
will mark a radical shift for the future of Devolver
— an acquisition, perhaps? — so you might want to give it a watch.
Stream time and location TBD, but you can most likely catch this stream over on the Twitch Gaming​ channel.
Ubisoft Forward (June 12, 3 PM ET)
Part of E3, the Ubisoft Forward event highlights all of what the studio behind Assassin's Creed, WatchDogs, The Division, Far Cry, and, of course, Just Dance is currently working on. We're expecting to see more footage from the upcoming Far Cry 6 here, as well as some DLC previews for Watch Dogs: Legion and Assassin's Creed: Valhalla.
Wholesome Direct (June 12, 1 PM ET)
Do you like cozy, feel-good games like Animal Crossing? Then Wholesome Direct is a must-watch for you. This fairly newly founded expo is all about offering folks a slice of comfort in the form of video games, with heartfelt stories, soothing aesthetics, and minimal aggression. This year's showcase will feature 75 indie titles, all presented in a fashion very similar to a Nintendo Direct.
Wholesome Direct will be broadcast from Guerilla Collective's twitch channel.

Guerilla Collective – Day Two (June 12, 11 AM ET)
The second day of the Guerrilla Collective digital games festival takes place on June 12 and is jam-packed with even more games than the first, with 32 games scheduled for presentations and plenty more coming. Among these games are some pretty hot titles, such as Hello Neighbor, Ghostrunner, Sable, Slime Heroes, and Kitsune Tails.
The Guerilla Collective will be broadcast from the festival's official Twitch channel.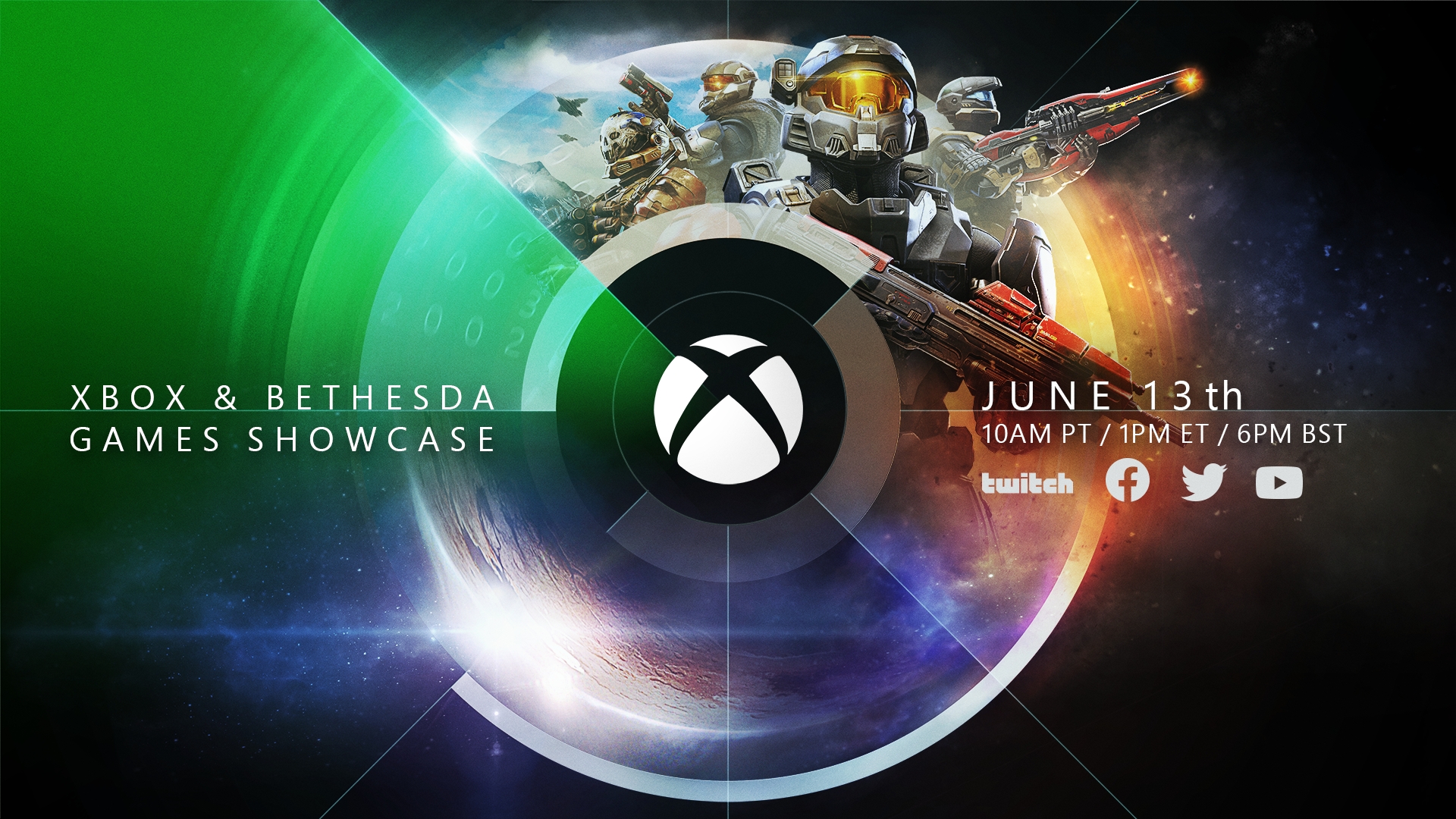 Xbox and Bethesda Games Showcase (June 13, 1 PM ET)
In one of the biggest power plays of the last year, Xbox's parent company Microsoft purchased game publisher Bethesda and this year's E3 is going to be one of our first looks at how this merger plays out. If you're into Halo, Gears of War, Doom, The Elder Scrolls Games, Fallout, Dishonored, Prey, The Evil Within, Wolfenstein, Deathloop, OR GhostWire: Tokyo, you should probably check this one out.
The Xbox & Bethesda Games Showcase will be broadcast from E3's official Twitch channel.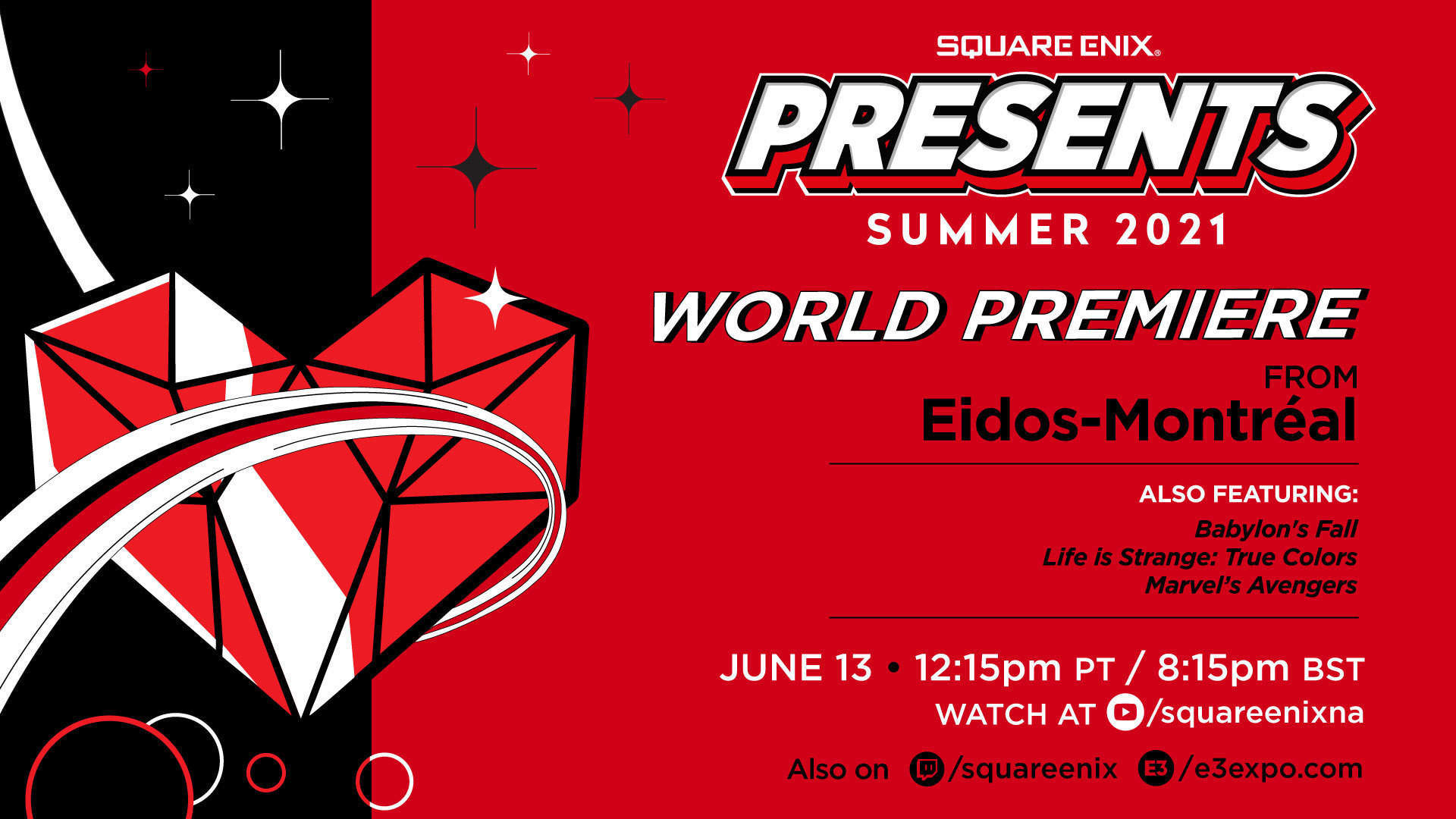 Square Enix Presents (June 13, 3:15 PM ET)
While our fingers are crossed we get a closer look at Final Fantasy XVI, here's what we do know will be there thanks to a "tantalizingly vague list of what you can expect to see" posted by Square. So far, the world premiere of a new game from Eidos-Montréal, an update on Babylon's Fall, new details about Marvel's Avengers, and a deep dive on Life is Strange: True Colors as well as a first look at Life is Strange: Remastered Collection have all been announced.
Square Enix Presents will be broadcast from E3's official Twitch channel.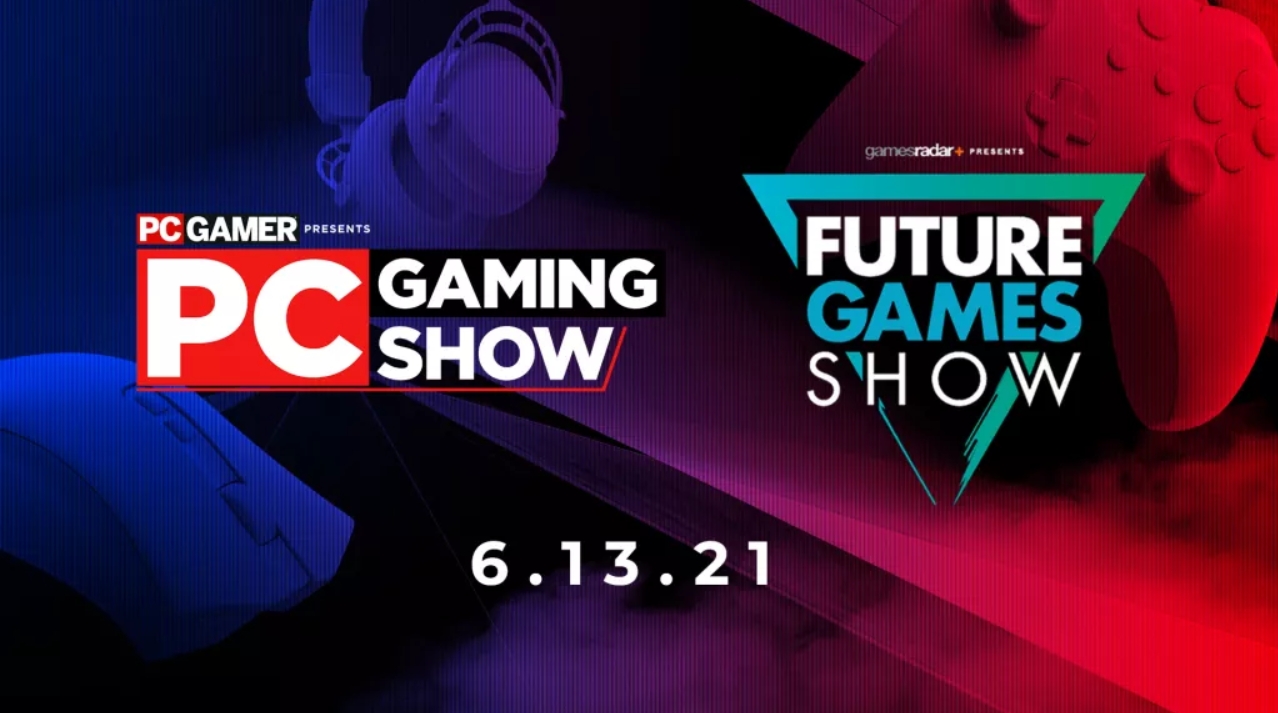 PC Gaming and Future Games Show (June 13, TBA)
PC Gamer and GamesRadar are joining forces to bring the PC Gaming and Future Games Show to this year's E3. Whereas the PC Gaming Show will focus entirely on the latest hardware and games available for PC gamers, the Future Games Show highlights big AAA titles from various developers across many platforms, meaning this 150-minute double-header has a little bit for everyone.
The PC Gaming and Future Games Shows will be broadcast from E3's
official Twitch channel
.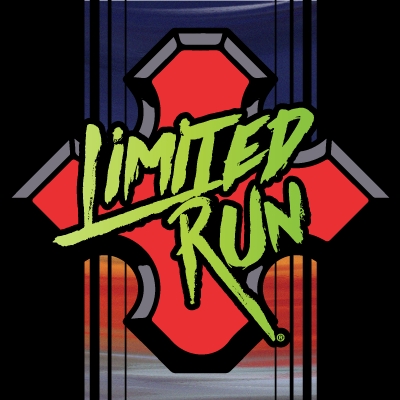 Limited Run Games Presentation (June 14, 4 PM ET)
If you're a video game collector, you're probably familiar with Limited Run Games. Limited Run is a company all about releasing gorgeous physical versions of popular digital games, such as Katana Zero and GRIS. At this year's show, we can expect to see some of out favorite indie and retro games that have made headlines over the past year get some love.
The Limited Run Games Presentation will be broadcast from E3's
official Twitch channel
.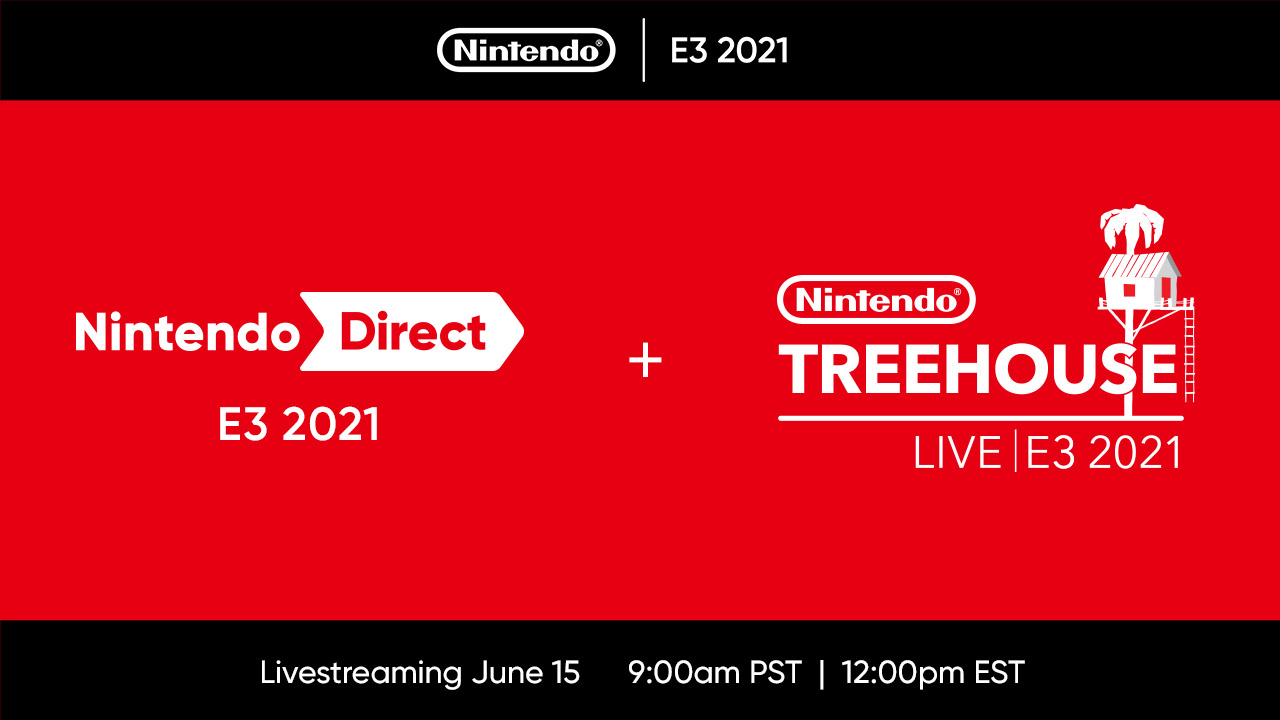 Nintendo Direct (June 15, 12 PM PT)
This year, Nintendo is bringing 40 minutes of fun and showcasing "exclusively Nintendo Switch software, mostly releasing in 2021." While this means we won't see that rumored Super Nintendo Switch at the show, it does mean we're likely to hear more about The Legend of Zelda: Breath of the Wild 2, Metroid Prime 4, the three upcoming Pokemon games, Splatoon 3, Bayonetta 3, and much, much more. As usual, the conference will be followed by three hours of gameplay over at the Nintendo Treehouse.
This Nintendo Direct will be broadcast from E3's official Twitch channel.
E3 Game Awards Show (June 15, TBD)
This is a new and unexpected event from E3, and is perhaps inspired by Geoff Keighley's various award shows — including the one he held last summer. This awards show is all about hype, with staff members from various gaming outlets voting on the most anticipated titles shown during E3.
The E3 Game Awards Show will be broadcast from E3's
official Twitch channel
.
Steam Next Fest (June 16-22)
Formerly known as Steam Game Festival, Steam Next Fest is a week-long event in which publisher Steam is revealing hundreds of new games over the course of several livestreams. In addition to announcing games, Steam will also release hundreds of free demos for folks to play over on the digital game distribution service.
Steam Next Fest will be broadcast from the service's official YouTube channel​.
Sonic the Hedgehog 30th Anniversary Symphony (June 23, TBA)
To help celebrate Sonic's 30th birthday, Sega is hosting a free live orchestra event on June 23 as a part of Summer Game Fest. In addition to a symphony, the event will feature performances by rock band Crush 40, famous for its contributions to various Sonicsoundtracks, and Sega composer and DJ Tomoya Ohtani.
The Sonic the Hedgehog 30th Anniversary Symphony will be broadcast from the Summer Game Fest's
official YouTube channel
.
Summer Games Done Quick (July 4-11)
While Games Done Quick won't have any new game announcements to toss your way, if you're a video game fan and love good causes I highly recommend you tune into a least a few of the nearly countless streams taking place on the Games Done Quick Twitch channel between July 4-11. The event features a marathon of speedrunners (or folks who can beat games fast using professional techniques and amusing glitches) with all the proceeds raised going to charity. As of right now, the event is currently the largest fundraising event globally for both Doctors Without Borders and the Prevent Cancer Foundation
Games Done Quick will be broadcast from the organization's
official Twitch channel
.
EA Play Live (July 22, TBA)
When you think EA, you might jump to sports and The Sims but the powerhouse publisher actually has a whole lot more to offer. At this years EA Play Live, you can most likely expect some news on what BioWare (Dragon Age, Mass Effect) is up to, the next Star Wars game, if Josef Fares has another fun co-op experience up his sleeves, and, of course, the latest sports titles like FIFA and Madden 22.
EA Play Live will be broadcast from E3's official Twitch channel.
More events to come as announced.