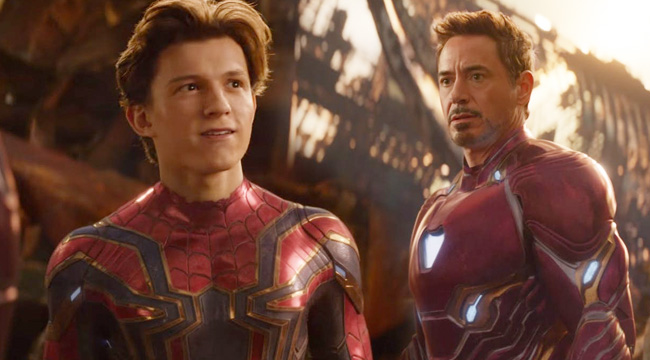 Avengers: Infinity War is smacking around box office records like it has all six Infinity Stones in its possession and it's overly pragmatic about life in the universe. We've already reported on the plethora of single-day records Tony Stark and friends raked-in since its Thursday-night opening, and we also dived into the 19th Marvel movie barely passing The Force Awakens to become the biggest domestic opening ever, but now it's official: Infinity War has the biggest global opening ever.
Box Office Mojo confirmed the historic occasion Sunday afternoon. Not all receipts have been totaled, but it looks like Infinity War has crushed the previous record holder of The Fate of the Furious by just over $88 million. Incredible. Here are the top-5 global openings ever, for reference:
1. Avengers: Infinity War $630.0
2. The Fate of the Furious $541.9
3. Star Wars: The Force Awakens $529.0
4. Jurassic World $525.5
5. Harry Potter and the Deathly Hallows Part 2 $483.2
(The top 20 is definitely worth checking out at Box Office Mojo. Harry Potter, Star Wars and comic book movies dominate.)

Keep in mind that this record has come without Infinity War opening in China, whose box office receipts can even make the somewhat underrated Warcraft a success. The Fate of the Furious opened with China providing the bulk of the box office receipts in its opening weekend, which helped propel it to number one.
Marvel movies aren't necessarily dominant in China, but they should get a big boost. Avengers: Age of Ultron was a massive success with a $155 million opening weekend, but Captain America: Civil War only brought in $93 million. Either way, Marvel and Disney are back on top of… Well, everything.
(Via Box Office Mojo/ComingSoon)