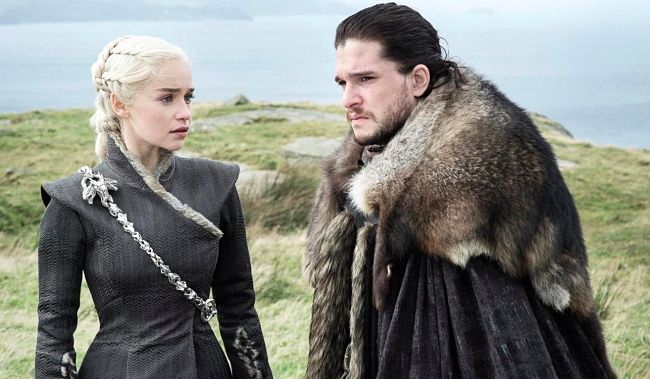 Short of commissioning a dragon to burn would-be leakers (and they probably looked into that, Jurassic Park-style, too), HBO is doing whatever it can to protect the scripts for the eighth and final season of Game of Thrones.
"Funnily enough, the most palpable difference is just in terms of security," actor Joe Dempsie (Gendry) told Metro about filming seasons seven and eight versus previous seasons. "I mean security in terms of plot and scripts and any information pertaining to where we might be shooting at any given time." He continued, "During the whole course of season seven and season eight, I have never laid eyes on a shooting schedule. Your filming dates are on a need to know basis. You don't get hard copies of scripts anymore. They are all on this special app. Which are triple locked. The level of security has upped massively."
No kidding. HBO has also taken the following security measures:
–Alleged multiple endings ("I know in Game of Thrones, the ending, they're going to shoot multiple versions so that nobody really know what happens. You have to do that on a long show. Because when you're shooting something, people know. So they're going to shoot multiple versions so that there's no real definitive answer until the end").
–Digital scripts ("I got six of [the scripts], I've got them all… I can't open them because of all the security, and I can't walk it out").
–Self-destructing scripts ("We actually get the scripts, and then when we've shot the scene… it just vanishes. It's like Mission: Impossible. 'This will self-destruct.' And then just, whoa")
–Big walls ("To keep fans from getting a peek at filming, the production has apparently erected 'massive metal walls' around the area")
–Earpieces ("Actors in each scene are equipped with earpieces and are fed their dialogue to deliver, line by line").
Now Johnny Depp is jealous he wasn't on Thrones (only The Walking Dead).
(Via Metro)