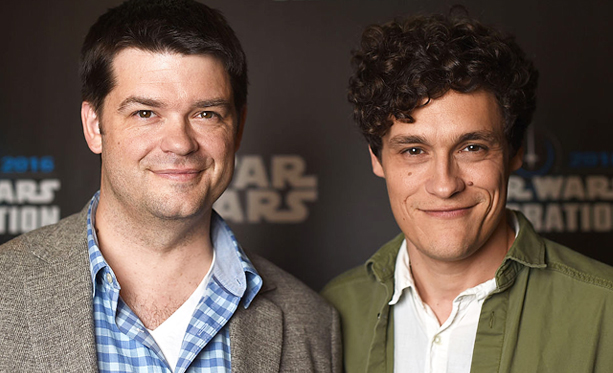 Even though they were unceremoniously fired from directing the Han Solo movie, Chris Miller and Phil Lord seem to be doing just fine. At a Vulture Festival panel for their MTV show Clone High, the directing duo addressed being the first directors ever let go from a Star Wars film and seem perfectly okay with Lucasfilm's decision. It's a very healthy response.
"The experience of shooting the movie was wonderful," Lord said. "We had the most incredible cast and crew and collaborators. I think in terms of us leaving the project, I think everybody went in with really good intentions and our approach to making the movie was different than theirs. That was a really big gap to bridge, and it proved to be too big. Sometimes people break up, and it's really sad, and it's really disappointing, but it happens and we learned a lot from our collaborators and we're better filmmakers for it. We're really proud of the work we did on the movie and we wish everybody the best."
Miller followed up his partner's statements with some equally insightful and not at all bitter reflection on their ousting from a galaxy far, far away:
"We're super well-adjusted, obviously we're doing great. We're super drunk right now. As Phil said, we had such a great relationship with cast and crew, we were really rooting for them. After we took a much-needed vacation, we got back into it and now we're writing and producing a sequel to The Lego Movie and producing a Miles Morales animated Spider-Man."
So in other words, they landed on their feet and even if we don't see the comedy and improv-heavy version of the Solo movie that was reported to be crafted under them, at least we know that they aren't wallowing in some cantina that's a wretched hive of scum and villainy.
Then again, they probably should've just said: "Everything's perfectly alright now, we're fine, we're all fine here now, thank you. How are you?"
(Via Vulture)