Austin Powers: International Man Of Mystery has spent 20 years stuck inside the cultural zeitgeist due, in part, to the phrase "Yeah baby!" and Mike Myers' comedic versatility. But the FemBots, one of many riffs on the James Bond franchise tropes that formed the foundation of the film, deserve their due. And so do the actresses who portrayed the seductive killing machines. Which is why we took a brief look at what they've been up to since the release of the film.
Cheryl Bartel
After her role in Austin Powers: International Man of Mystery, Bartel seems to have checked out of the acting business. She did have a role in the 2002 German thriller Passion and Romance: Strange Desire. As for what took her away from acting? Honestly, the world may never know.
Cindy Margolis
Margolis was an internet royal in the mid-to-late '90s who was so frequently downloaded that she made it into the Guinness Book Of World Records. Her acting career never really took off, but she made a name for herself as a reality TV personality in the mid-2000s, wrote a book about fertility, and appeared in Sharknado 3 as herself.
Donna W. Scott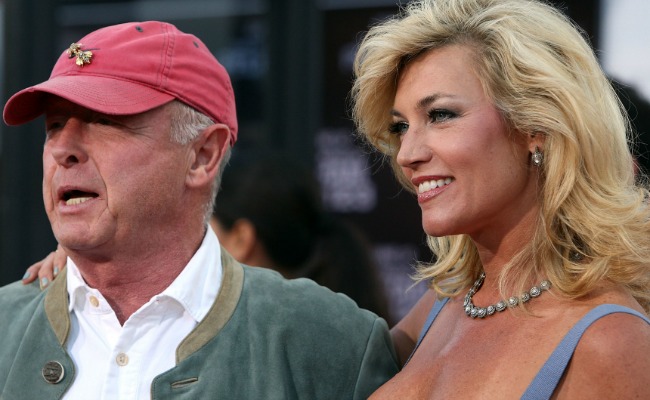 Scott has made one-off appearances on CSI and The Good Wife and she has had minor roles in the movies Water For Elephants, Enemy Of The State, Domino, and Deja Vu, the last three of which were directed by her husband, the late Tony Scott, who is pictured here with her.

Barbara Ann Moore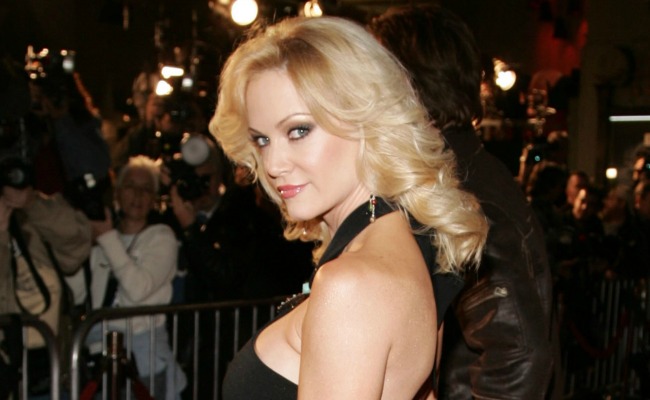 Moore was a Playboy Playmate before playing a Fembot. After the success of Powers, she had a few scattered acting roles and then transitioned into a successful career as a competitive ballroom dancer. Which is really quite something considering she had a Footloose-esque childhood growing up in a house where dancing was considered a sin.
Cynthia LaMontagne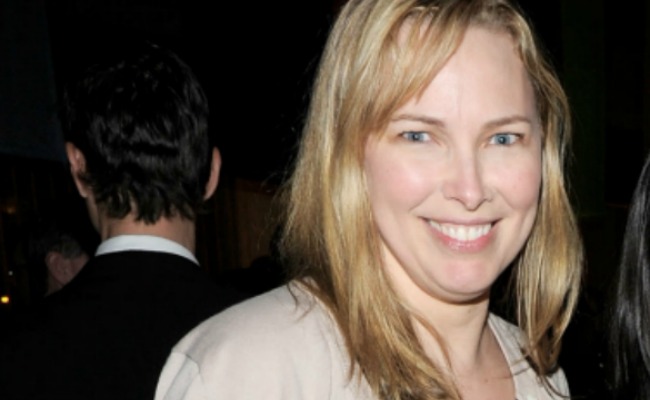 LaMontagne had a recurring role on That '70s Show, popped up in two episodes of both Frasier and Buffy The Vampire Slayer, and had a one-off on Veronica Mars, to name but one of the many shows she guested on. Her last credit was as the bartender in Forgetting Sarah Marshall.
Elizabeth Hurley
We're going to cheat a little here and a lot in the next entry: though she co-starred beside Myers in the first film, Elizabeth Hurley wasn't one of the initial Fembot crew. She did, however, heartbreakingly turn out to be a Fembot in the 1999 sequel, Austin Powers: The Spy Who Shagged Me. It was a brief cameo for Hurley, but a fun way for her say goodbye to a franchise that helped to establish the UK-born actress in the United States. Supporting roles in Permanent Midnight and Ed TV were followed by a star turn in Bedazzled (where Hurley played the devil) and Serving Sara.
At times, Hurley has stepped away from acting for long periods (though, she hasn't been far from the spotlight thanks to her presence as an Estee Lauder spokesperson). Hurley is currently co-starring in The Royals, where she plays the Queen of England.
Britney Spears
For the third Austin Powers film, Goldmember, Myers brought out some serious star power, coaxing Tom Cruise into playing a decidedly more badass version of Austin with Kevin Spacey playing Dr. Evil. Even Steven Spielberg showed up, but he regrettably didn't shoot anyone with chest mounted guns. Britney Spears, however, did get the chance to play a Fembot following a dance off between hers and Austin's quarreling crews. So, I suppose that qualifies her for this list.
Since that cameo, Spears has had some well-publicized ups and downs in her personal life. There's really no need to dwell on the latter, but Spears deserves applause for her ability to bounce back and reclaim a career (as one of the best-selling pop stars of all-time) that continues to thrive.
So, that's what the Fembot actresses have been up to… that is until an often-rumored but not-yet-confirmed fourth Austin Powers hits theaters with, hopefully, a few well-deserved cameos.
This is an updated version of an article that originally ran on April 28, 2015.