There's a reason people from all around the world are drawn to New York City. The high-end fashion industry, bustling atmosphere, flashy broadway shows, a heaping of noteworthy tourist attractions, and of course, one of the best nightlife scenes in the nation. In other words: It full of cool people doing cool shit. Don't ever be surprised if you find yourself walking home as the sun comes up on a Sunday morning in "The City."
One of the newest additions to the NYC nightlife galaxy is Nebula, an event venue in the heart of midtown that brings massive electronic music talent to the city. With a slew of well-renowned performers in the venue's lineup, Nebula's goal is to revive the post-pandemic nightlife scene of the city through its musical programming, state-of-the-art technology, and top-notch hospitality.
The Nebula lineup includes New York-based producer and DJ AMÉMÉ, who will be making his debut appearance this Friday, March 11th (purchase tickets here). And since you're clearly ready to hit the town and experience all that The Big Apple has to offer, we asked AMÉMÉ to share his guide to the best late-night spots in NYC.
ALSO READ:

View this post on Instagram
Gospel is one of the few really good electronic scenes in Manhattan. I love going there because it has an intimate feel which I really appreciate, especially if I don't want to party with one thousand people.
I recommend getting there early to avoid a line and definitely try one of their famous mocktails at the bar.
View this post on Instagram
One of my favorite spots! It doesn't matter if I'm hungry or not (although I love the food!). It's so central to everything and I know I'll always run into a friend. They have a really amazing wine selection, my go-to is the pinot noir and my favorite dish is the chicken skewers.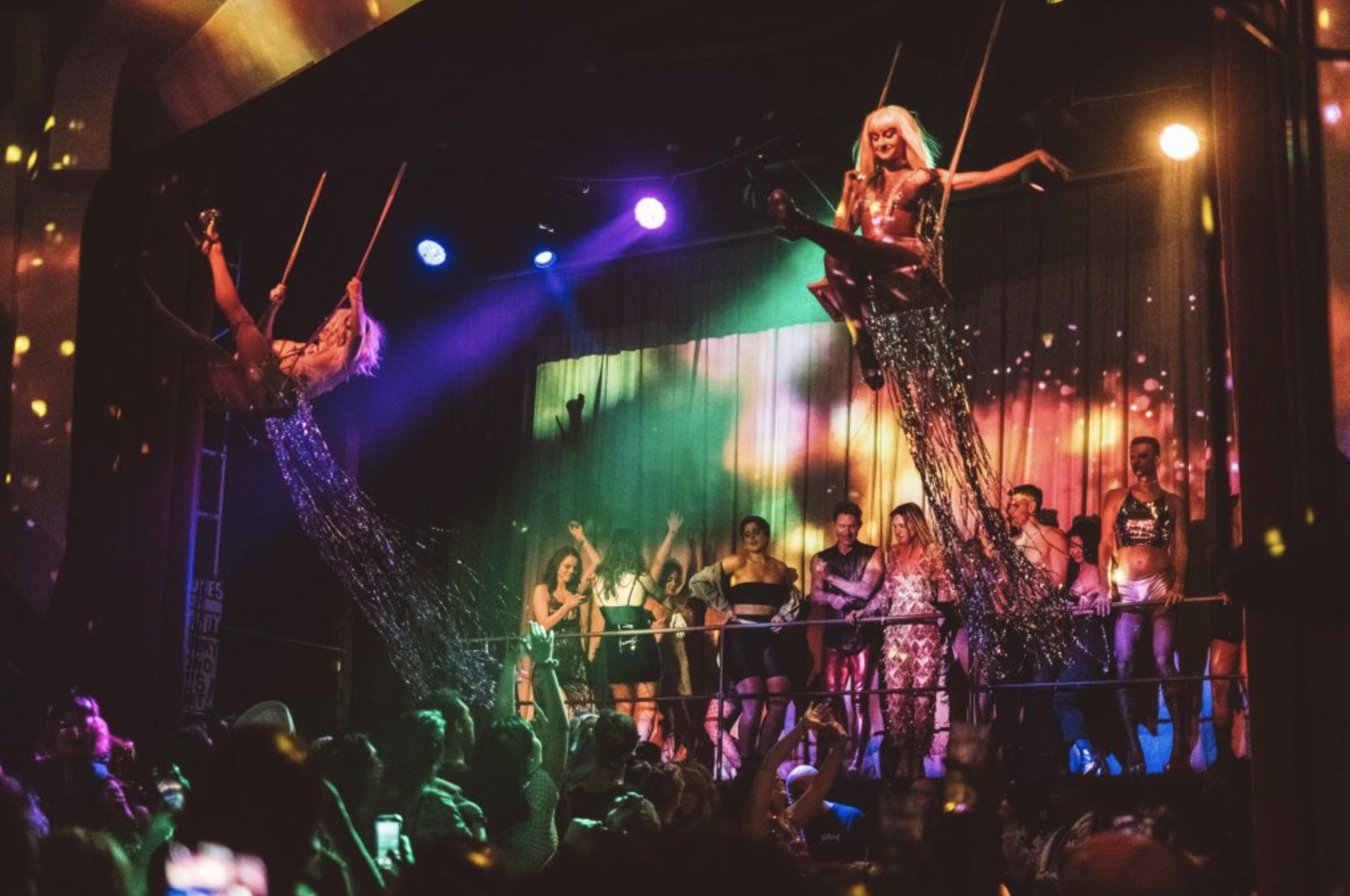 I've been playing here for years, so it has this local feeling to me which makes me feel at home. It's all-race/gender-friendly and has amazing vibes. They also do weekly events and each one is different from the next.
Definitely get your tickets before you arrive to avoid the long line.
View this post on Instagram
The best city views from downtown. I love how small it is, it's best to go get a cocktail and unwind. My personal preference: spicy mezcal margarita. As a plus, if you feel like staying past midnight, their lounge on the floor below, Butterfly Room, has a really nice party.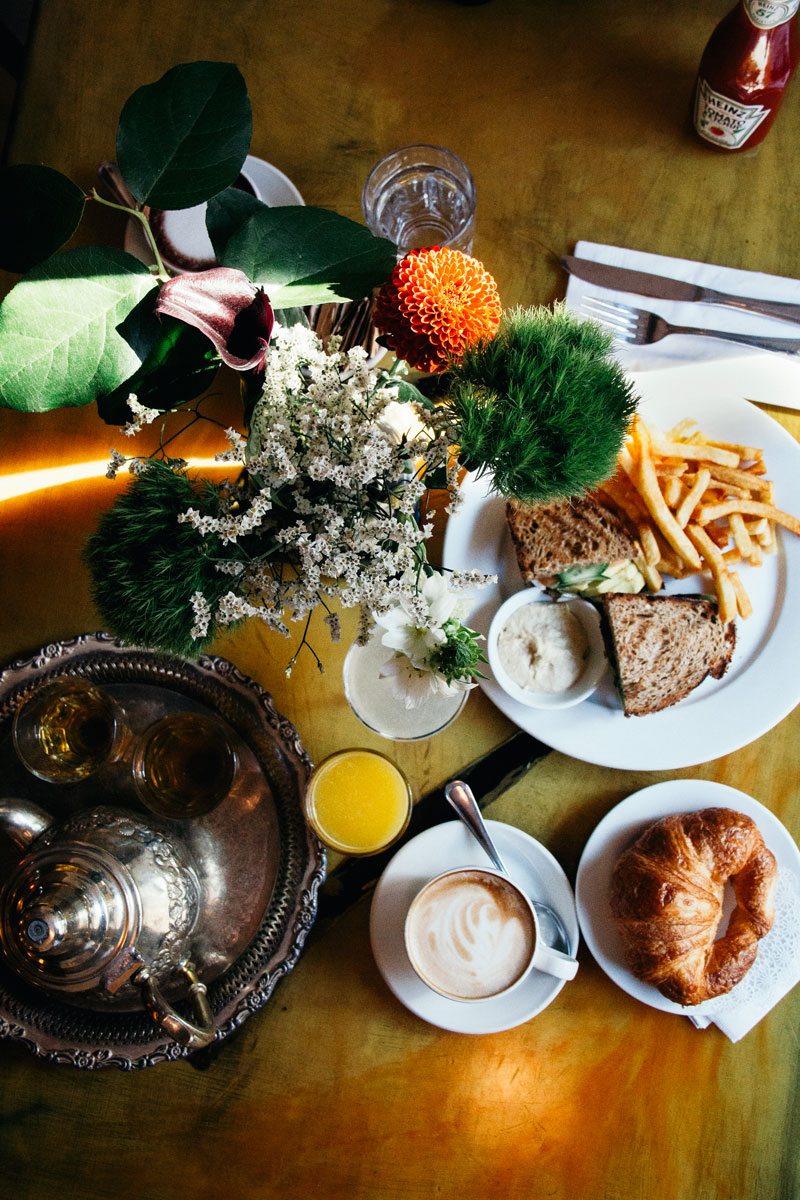 It's comfort food to me. I grew up eating Moroccan food so to have that in New York is special. They have a diverse menu for meat lovers and vegetarians, but my favorite dish is by far the lamb tagine. Also, I really love finishing my meal with Moroccan mint tea.
View this post on Instagram
I like what this venue stands for because they do their own thing. They always have a unique lineup and seek after the music that they believe in. There are three different rooms, including a rooftop!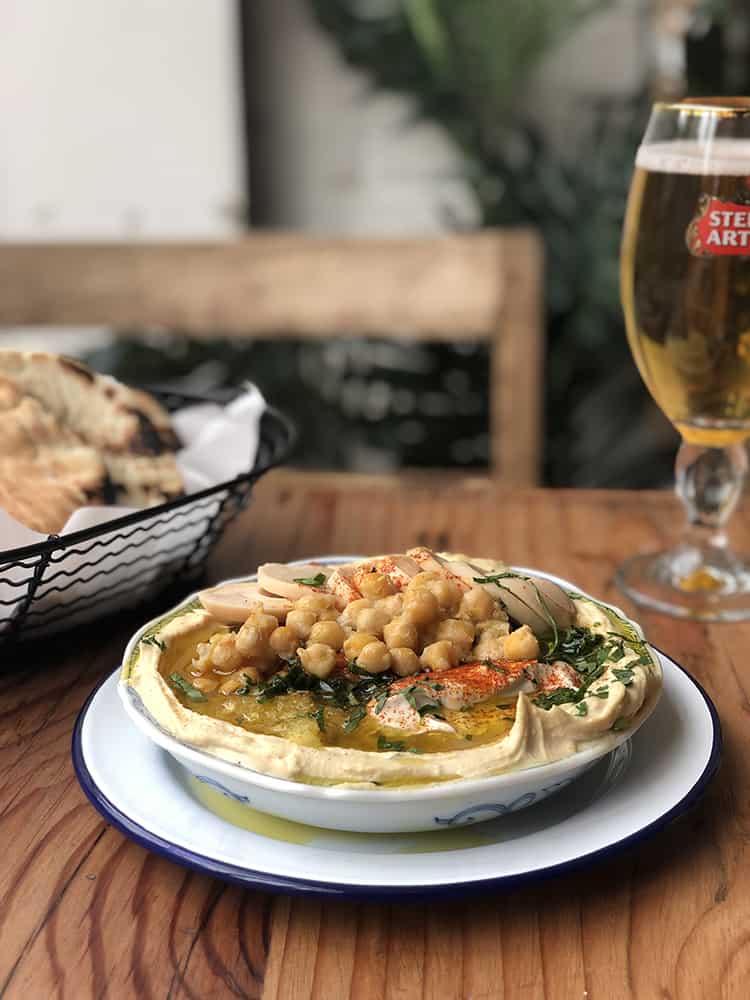 I know all of the staff here and always feel so welcomed by them. They have amazing food and cocktails too! If you can figure out your way to the basement, there is usually a DJ playing down there with a very insider crew.
This place really represents Williamsburg to me. I love the architecture and that there are multiple places to hang out here. Whether it's to go for lunch, work, or enjoy the rooftop views, the Wythe Hotel has it all.