It's officially May and while that means that summer is technically still more than a month away, that won't stop us from getting a head start planning an epic summer. For us, that means a ton of road trips. And while we're all about checking out a giant ball of twine, an Airbnb shaped like a potato, or Niagara Falls, we also want to enjoy at least a little beer along the way.
That's why we're planning to visit multiple breweries, brewpubs, and definitely a beer festival or three.
While we've mentioned our affinity for road-tripping to breweries and beer cities in the past, today we're looking squarely at the beer festivals you'll want to attend this summer. And lucky for you, there are a lot. If you really wanted to get wacky with it, you could begin in late May and hit up nine outstanding beer festivals before finishing your memorable summer at the Great American Beer Festival in Denver. Sure, you'd be crisscrossing and double back across the country from Florida to Alaska, but it would totally be worth it.
If you can't swing that, maybe you can at least hit up one or two of these beer-fueled events. Keep scrolling to see them all.
Thread City Hop Fest – Willimantic, Connecticut (May 21st)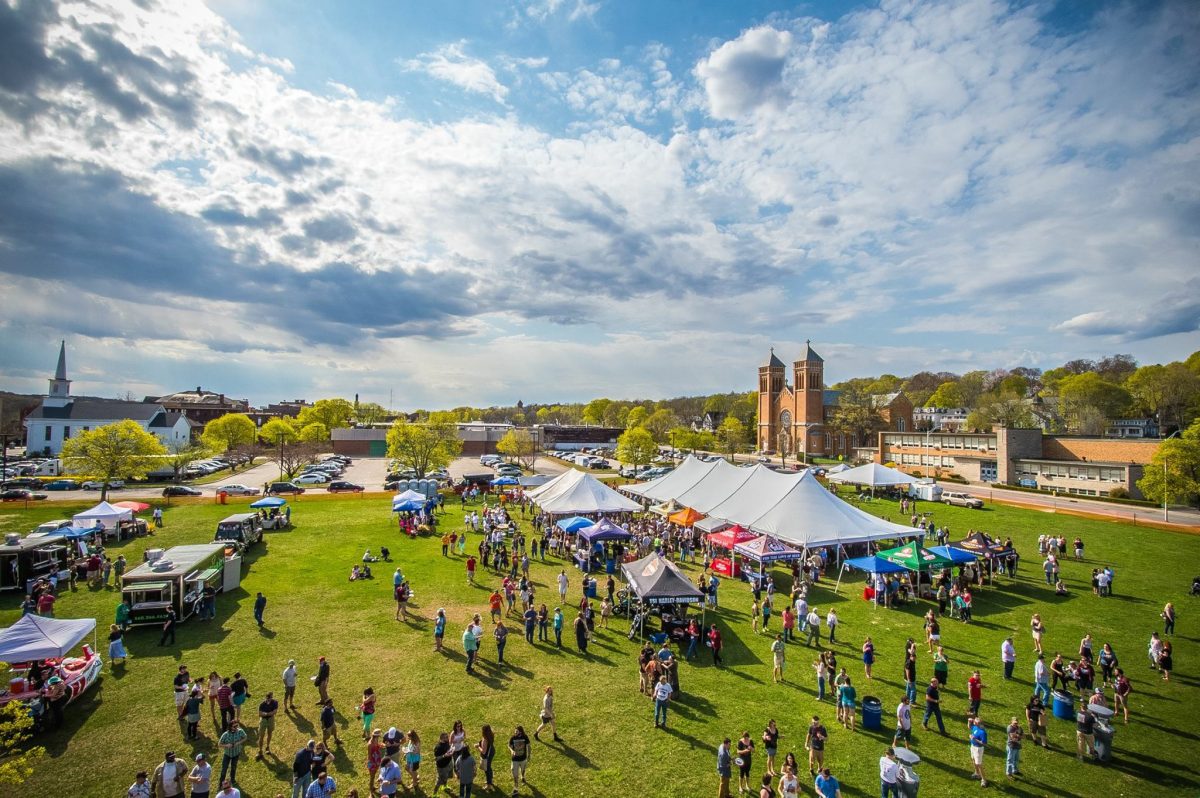 Craft beer fans will descend on Willimantic, Connecticut from 1-5 pm on May 21st to attend the Thread City Hop Fest. For only $45 ($55 on the day of), you can sample beer from more than 70 breweries in Connecticut, New England, the Northeast, and beyond. Besides the brews, fans can also enjoy live music and food. organized by Willimantic Brewing Company, proceeds of the tickets will go to local charities.
Why You Should Go:
So, not only are you enjoying some amazing beer, but you're also helping some great causes. For travelers, Willimantic is only an hour and a half from Boston. Why not make it a trip to Boston, the beer festival, and maybe even stop in Cape Cod for the day?
For more information click here.
Great Alaska Craft Beer And Home Brew Festival – Haines, Alaska (May 27th)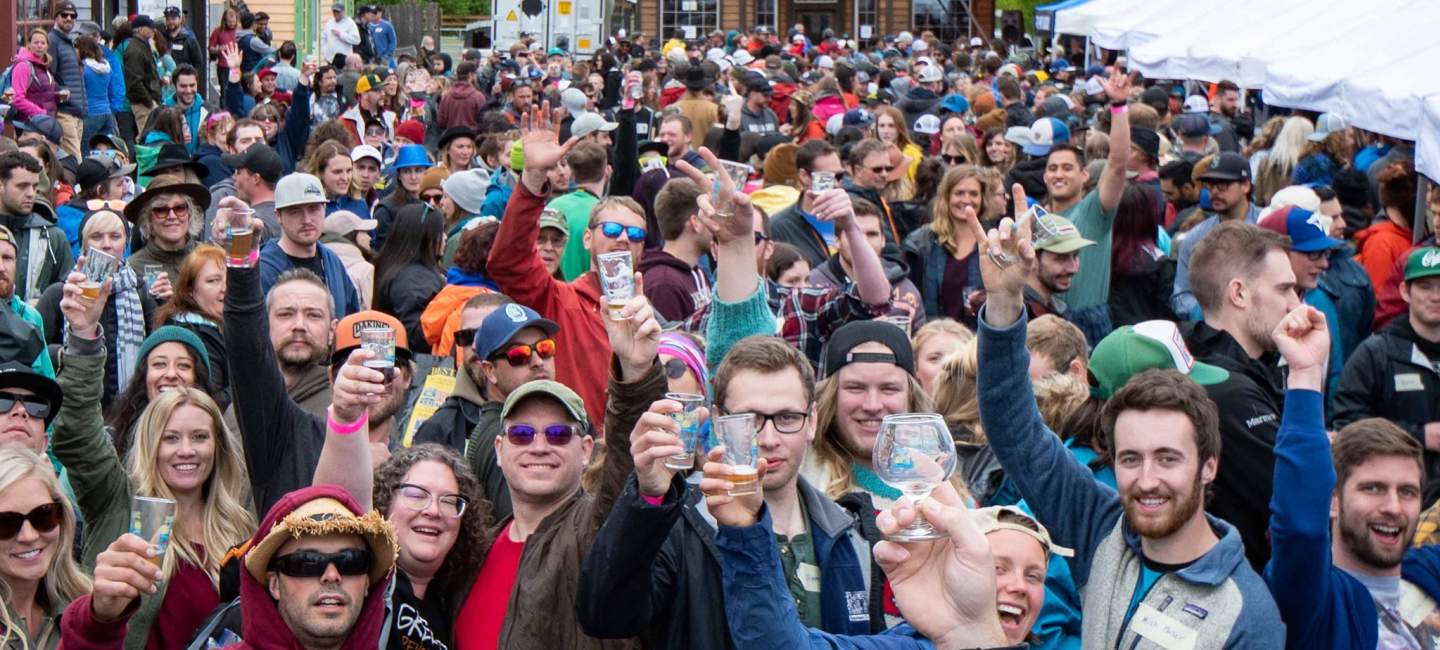 You might not normally think about Alaska when you think of beer (although Alaskan Brewing Company makes some outstanding beers), but the Great Alaska Craft Beer And Home Brew Festival might change that. Alaska's longest-running festival and home brewing contest, the event takes place on May 27th in Haines (less than 45 minutes from the US/Canadian border).
Why You Should Go:
The festival features tons of beer sampling, beer tasting events, great food, and even a 5K and 10K run. Also known as the "Adventure Capital of Alaska", the area is home to giant mountains, beautiful rivers, and unrivaled scenery. Also, there will be beer.
For more information click here.
Firestone Walker Invitational Beer Festival – Paso Robles, California (June 3rd)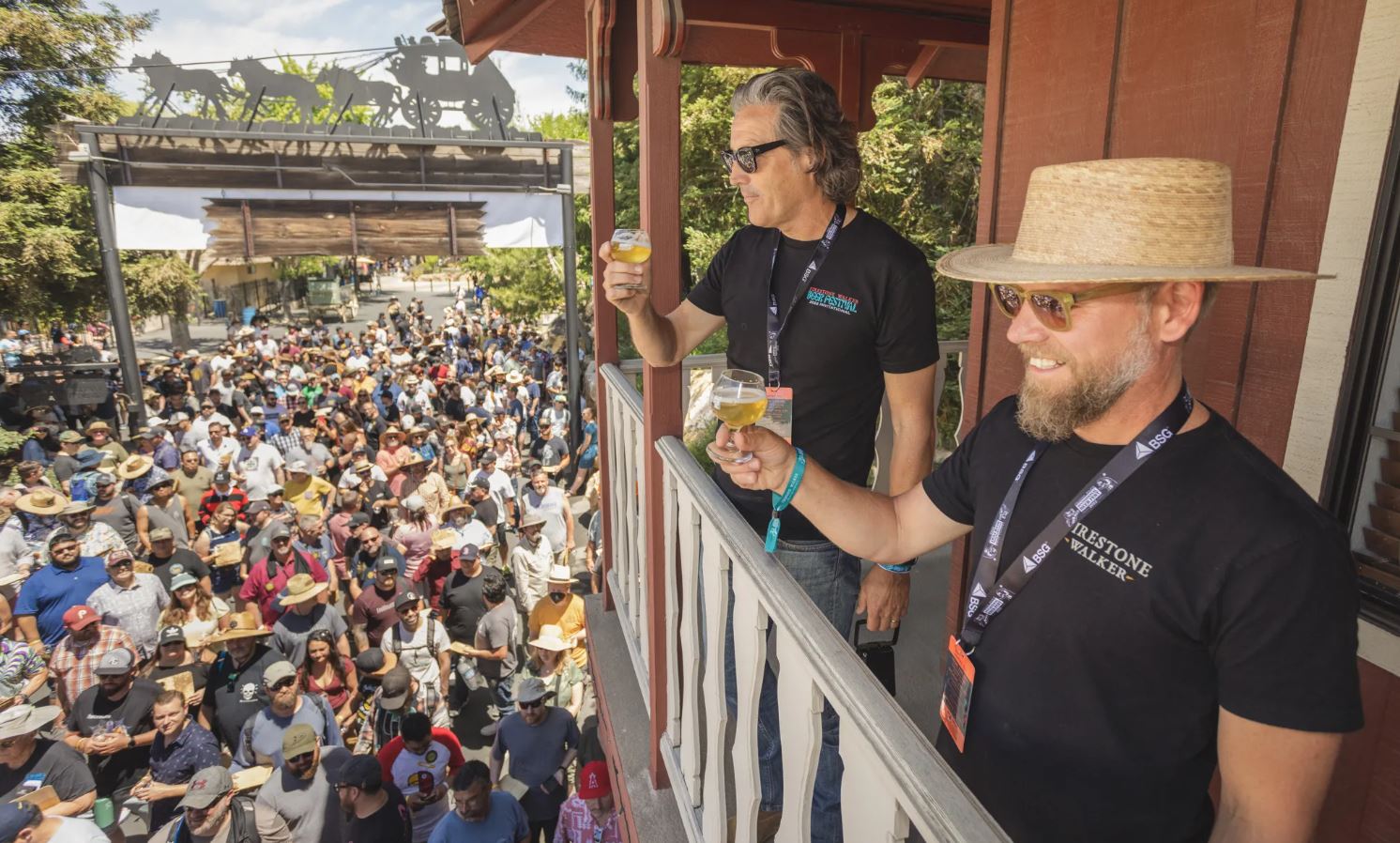 Firestone Walker is a big name in the craft beer world, so you know an event thrown by the Northern California staple is a big deal. Created as a way for craft brewers and drinkers to come together and enjoy some frosty IPAs, stouts, and everything in between, the event benefits the nonprofit Paso Robles Pioneer Day.
Why You Should Go:
The festival features more than fifty-five breweries in the North California town of Paso Robles. On top of Firestone Walker being located there, it's an area well-known for its wineries and olive groves. After (or before) you've had your fill of beer, stop by one of the many wineries.
For more information click here.
Atlantic City Beer and Music Festival – Atlantic City, New Jersey (June 3rd-4th)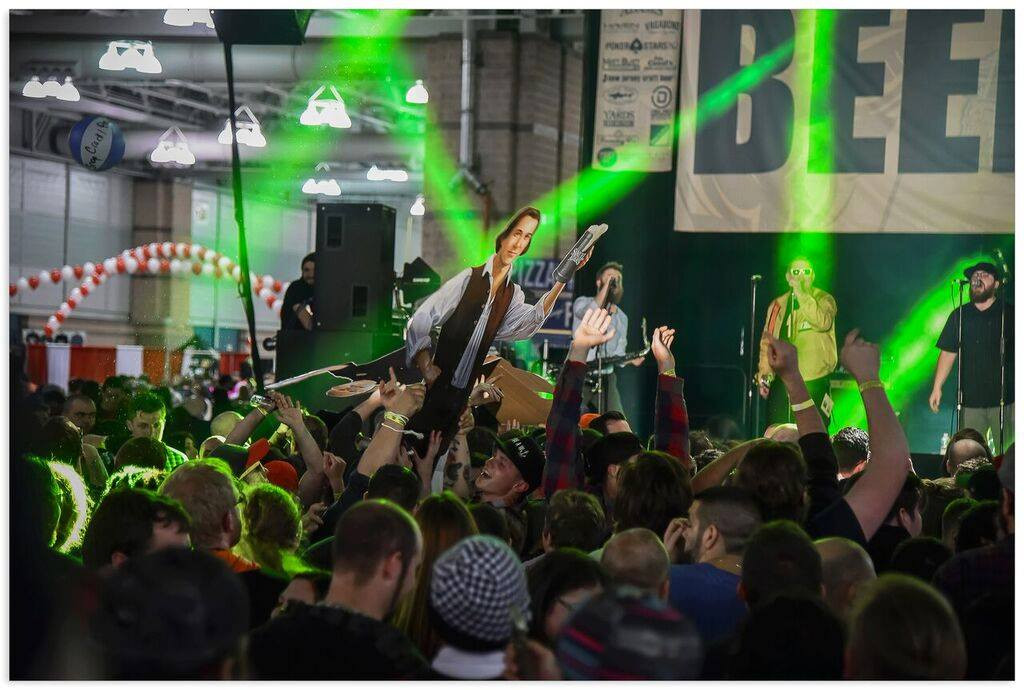 Atlantic City will be home to more than just gamblers and beachgoers the first weekend of June — that's when the Atlantic City Beer and Music Festival will take place. The event, which is presented by the Ocean Casino Resort, is held at Bader Field.
Why You Should Go:
Take the short trip from New York City or the surrounding area to enjoy more than 100 breweries, tons of food vendors, and music from Dropkick Murphy's, 311, and more. Awesome musical acts and beer? What else are you doing that weekend?
For more information click here.
Vail Craft Beer Classic – Vail, Colorado (June 17th)
If you're a skier, snowboarder, or outdoor enthusiast, you already know about the appeal of Vail, Colorado as a center for outdoor activities. On June 17th, it will also be the place to be for beer drinkers. Celebrating its seventh anniversary, the event features from than fifty breweries.
Why You Should Go:
Instead of simply being an event where you sample beer and then go home and regale your friends about all the beer you tried, you actually get to vote on the best beers out of hundreds of possibilities. The winning brewery gets a "Golden Tap Handle." Add keg bowling, great food options, and live music and you have a great day.
Did we mention that Vail is an outdoors lover's dream? Not a bad spot to hike or bike off those carbs.
For more information click here.
Vermont Brewers Festival – Burlington, Vermont (July 21st and 22nd)
In the hierarchy of brewing, it's hard to beat the overall quality of the craft beer coming out of Vermont. If you don't simply want to drive to Vermont and look at cows and eat Ben and Jerry's ice cream while only stopping at one or two breweries, you're probably better off checking out the Vermont Brewers Festival.
Why You Should Go:
Located in Burlington on the edge of Lake Champlain, you can peep the Adirondack Mountains while you sip beers from more than 30 breweries from Vermont and the surrounding states. Maybe, after a few beers, you'll spot the legendary Lake Champlain monster lovingly called "Champy".
For more information click here.
Florida Brewers Conference – Orlando, Florida (July 24th-26th)
Professional and home brewers as well as beer fans will descend on Orlando on July 24th-the 26th to attend the Florida Brewers Conference, a place for workshops, networking, and a lot of beer drinking. More than 300 brewers are expected to attend this weekend-long event.
Why You Should Go:
Those attending will be able to attend various events including a keynote speaker as well as sample countless beers and get a complimentary sampling glass. One of the highlights of the weekend is sensory training in terms of brewing. You'll learn how to find brewing errors, off-flavors from packaging errors, and more. Afterward, you can stop by the Magic Kingdom.
For more information click here.
Mammoth Festival Of Beers And Bluesapalooza – Mammoth Lake, California (August 3rd-6th)
What could be better than a beer festival in an idyllic mountain/lake town? A beer festival that's also a blues and food festival featuring the likes of Robert Randolph Band, Larkin Poe, Kenny Wayne Shepard Band, and many more.
Why You Should Go:
Add to that, there will be more than 80 breweries featuring IPAs, lagers, pale ales, and any other style you'll crave while you listen to some amazing music. Did we mention it's all taking place in a picturesque Northern California resort lake town.
For more information click here.
Oak Park Micro Brew Review – Oak Park, Illinois (August 19th)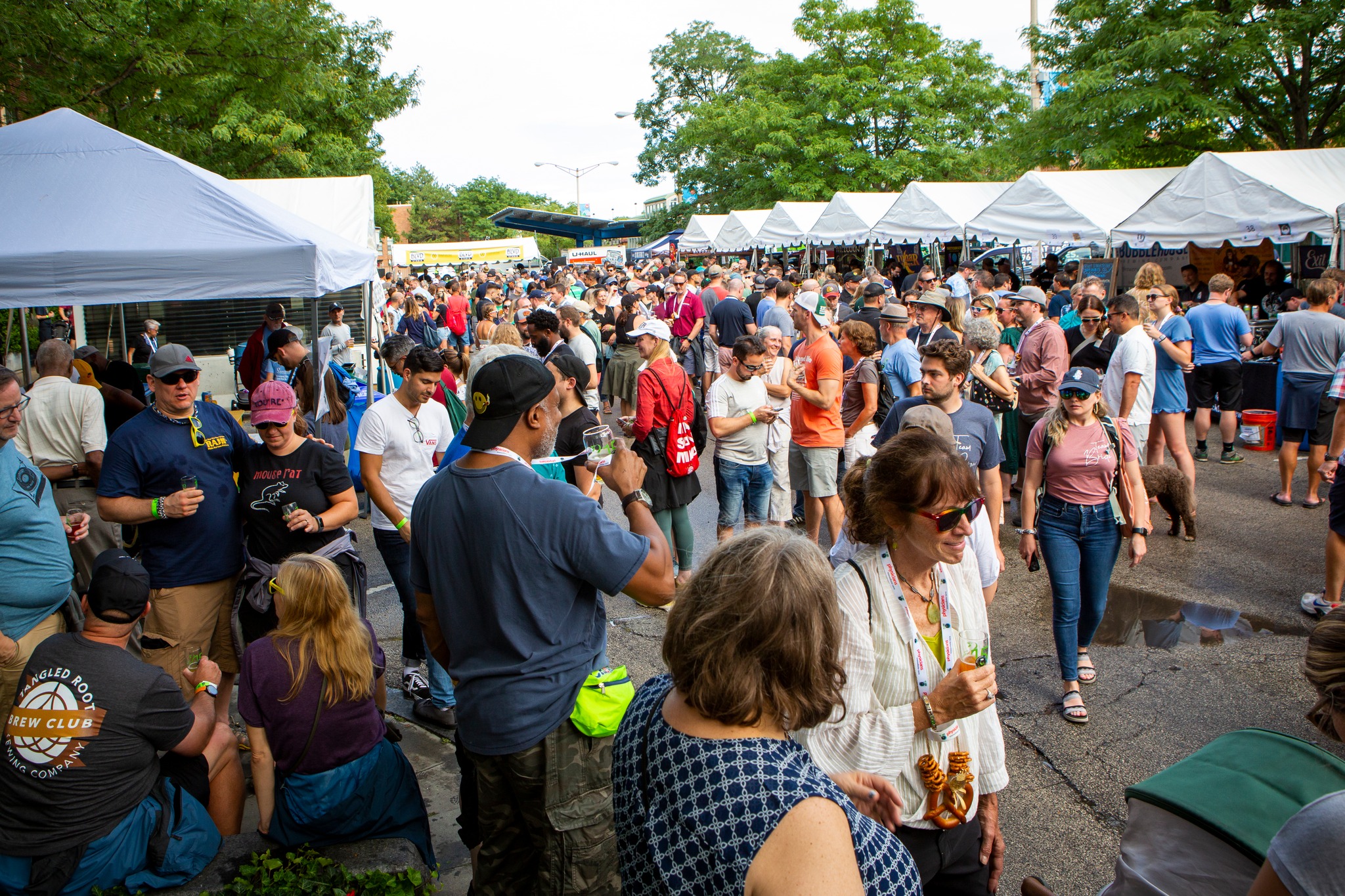 Celebrating its sixteenth anniversary, Oak Park Micro Brew Review is one of the longest-running beer festivals in the Chicagoland area. Unlike some events where a stadium or civic center is the site, the streets of downtown Oak Park are closed and filled with musical venues, mouth-watering food, and more than sixty breweries sampling delicious, frosty brews (as well as hard cider and hard seltzer).
Why You Should Go:
Chicago is a great destination for a summer vacation already. You can take in a Cubs or White Sox game, enjoy the nightlife and restaurants of the "Second City" and then take in a beer festival in nearby Oak Park.
For more information click here.
The Great American Beer Festival 2023– Denver, Colorado (September 21st-23rd)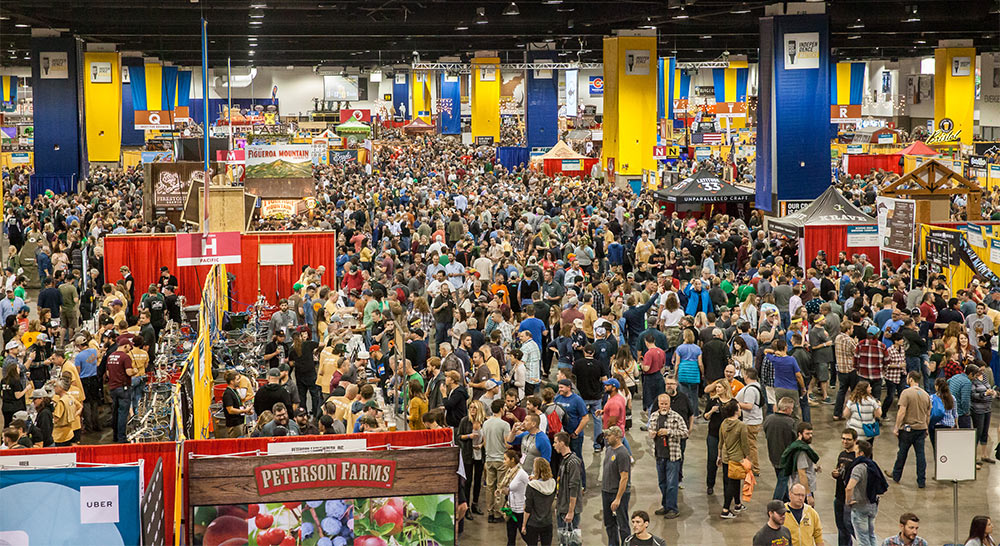 No summer beer festival tour is complete without the epic grand finale that is the Great American Beer Festival. Not only is this the event where we learn which beers are the best of the best with judges sampling and determining gold, silver, and bronze medals in every beer style imaginable, it's also a place to sample more than 500 breweries and over 2,000 beers.
Every other beer festival is dwarfed by this one. It's a great way to end your summer.
Why You Should Go:
The Great American Beer Festival is the premiere event for beer fans. More than simply a beer festival, it's the place to see what's trending in the beer world, learn which beers are award-worthy for the year, all while sampling more exceptional beers than you can possibly imagine.
For more information click here.