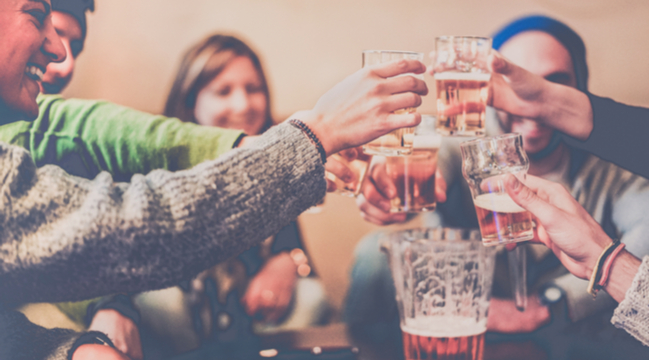 There's been a hubbub recently in the beer world over the Brewer's Association's new labeling practice. Basically, the BA wants you to know whether your "craft" beer is truly "independent." Their parameters are pretty straightforward. To use the "Independent Craft" logo the brewery needs to produce less than 6 million barrels per year and have no more than 25 percent outside investment from an entity that "is not itself a craft brewer."
That means juggernaut brewers like Boston Beer Company Inc get to maintain their independent craft status since their production hovers around 4 million barrels per year and it remains publicly traded. Sierra Nevada and New Belgium — which both produce around a million barrels a year — fall under the moniker as well. Which is interesting given that all three of those beers are not only ubiquitous in the United States but very findable across Europe and parts of Asia as well. They're certainly craft, but they're not micro.
Therein lies the question. Does a brewery being 'independent' really matter? Or is being 'local' more important? Or should we just be focusing on the taste and quality? It's a difficult to know the best answers here. There are some very hard lines in brewing that don't exist in, say, spirits. No one was refusing barrels of Bulliet Rye when Diageo came on board to help the company grow. Wicked Weed or Devil's Backbone didn't get that same pass when AB InBev came on board. It's a weird double standard.
We've done a little digging to build a list of our favorite beers that won't get the BA's 'Independent Craft' logo. There are a few on the list that leaves our heads scratching — not only at the idea of "independent" but also at how that definition will invariably shift more and more as massive amounts of money pour into the industry from all sides.

BORN YESTERDAY APA — LAGUNITAS BREWING COMPANY
Heineken International dropped $500 million for a piece of Lagunitas in 2015. That bought them a 50 percent stake in the brewery thereby disqualifying the Californian brewery from the BA's designation.
Born Yesterday American Pale Ale is all about being shipped fresh and sipped quickly. They bottle and ship the same day. The pale is has soft hints of pine and grapefruit thanks to an array of Yakima Valley hops. It's a delicious testament to the style and brewer's ability to balance hop bitterness with a sweet malt underlayer.