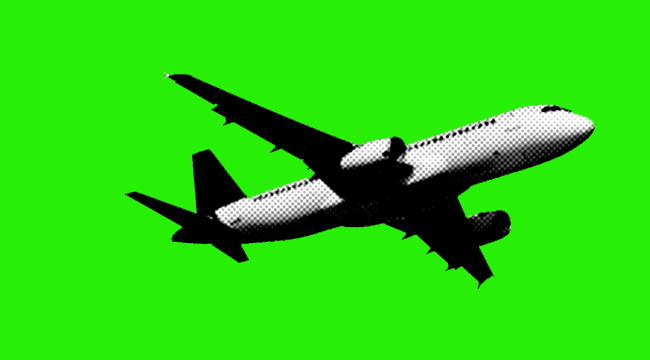 The Tuesday after Thanksgiving is officially the busiest and best day to buy an airline ticket all year. According to flight tracker Hopper, today will be the day when sales spike by six times the normal volume. Cheap flights will be everywhere!
This is due to the post holiday sales slump that's about it hit. Basically, it's Black Friday and Cyber Monday rolled into one, but for flights. The catch? The sales activity starts at 6:30 AM eastern time and starts to peak around 9:30 the same morning. So you'll have to be active early and often.
Our best advice is to set up alerts now. Check Expedia, Kayak, and Momondo for the best deals and keep an eye on Twitter (Secret Flying and Error Fares). Below are some of the best deals right now. They'll change throughout the day and we'll be here to update them!
SECRET FLYING DEALS OF THE WEEK
There are some great deals right now if you've got a few dollars to spend on travel. New York To Paris in September is only $156 one way on Iberia. San Francisco to Beijing is $470 roundtrip between January and April next year with United. Chicago to Dubai is only $524 roundtrip between January and March on Turkish Airlines.
Even if you're not in those cities, you might be able to find a cheap budget flight to get yourself there.
LATEST DEALS:
New York or Washington, DC, to Johannesburg or Cape Town, South Africa, starting at $594 roundtrip on South African Airways. You'll have options to fly January, February, and March 2018.
Chicago to Bogota, Colombia, for $354 roundtrip on Copa Airlines between January and April next year — which is a steal to get all the way to Columbia.
New York to Hawaii or vice versa for only $555 roundtrip on Virgin America or Alaska Airlines on several dates throughout January and February next year.
And there's a GREAT DEAL on flights to Mexico City from all of Delta's Hubs across the USA for $205 roundtrip. That's flights from Atlanta, Detroit, Minneapolis, Salt Lake City, Cincinnati, and Seattle!
SKYSCANNER DEALS
Skyscanner Deals are always the best place to start when you know you're ready to go somewhere. Simply put in your home city and discover where the cheap flights are heading when you have vacation time to burn.
You might get lucky and snag a one-way somewhere dope for as low as $40.
FRONTIER
Frontier is always a great source to score cheap flights around America. Right now there are great flights all over the States for around 30 bucks. Who's ready for a weekend jaunt?
KAYAK
Your best bet for a cheap deal today might be Kayak Explore. Type in your home city and scroll all over the world to find a great deal. You're sure to find a great last minute deal or a discounted flight departing well into 2018.
EXPEDIA
Another great spot to find cheap flights is Expedia's Daily Deals and Top Flight Deals. The latter allows you to search regular daily flight deals and last minute weekend getaway flights. Again, type in your home city and good luck!
WOWAIR
Wowair is offering an extended 40 percent discount until midnight GMT (six PM EST) today. Enter the code "WOWCYBERMONDAY" when you purchase a flight. You'll have to fly between January and May of next year and some flights are blacked out. Still, 40 percent off a $99 dollar flight to Europe is the best bargain you'll find anywhere!