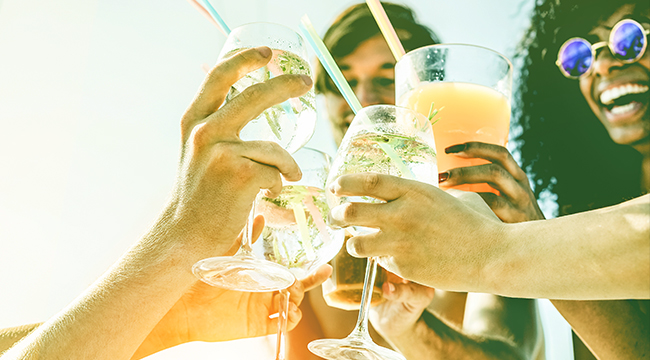 Gin, the magical spirit seeped in juniper and various other botanicals goes perfectly with summery cocktails. Come at us if you think there's a better, simpler summer cocktail than the classic Gin & Tonic. You can make the classic version with gin, tonic, and lime. Or you can amp it up like they do in Spain, by adding cucumbers, peppers, herbs, and other ingredients. Now that's summer in a glass.
Bartenders understand the appeal of gin during this time of year. That's why we asked them to tell us the one gin they'd drink for the rest of their lives. Like previous pieces, the kicker is that they can only choose one. Forever. 'Til the end of their days.
Junipero Gin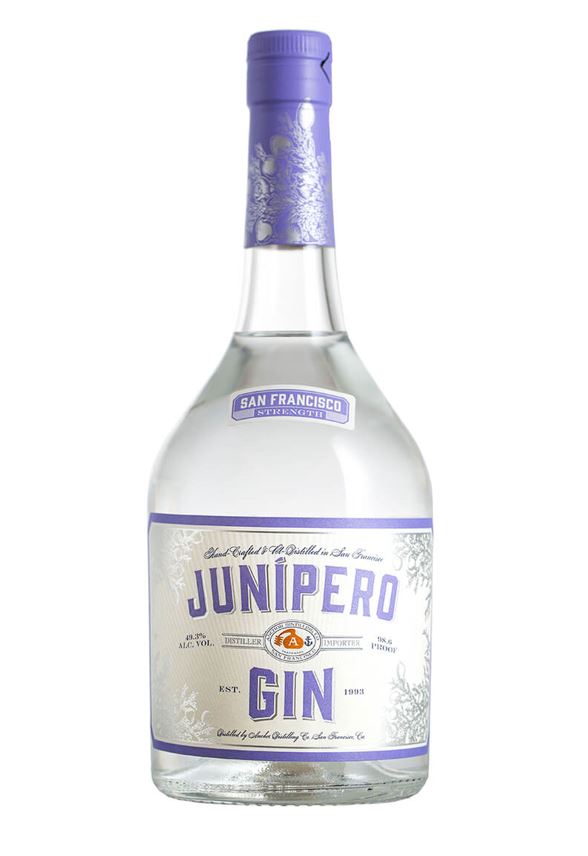 Mitch Barela, bartender at Old Vine Kitchen + Bar in Costa Mesa, California
Gin I can take or leave, but Junipero gin I would never pass up! Don't let the name fool you, it's not as juniper-forward as its name may have you believe. Botanical in nature, its crisp citrus aroma allows for a picture perfect gin martini with a twist on a sunny spring afternoon.

Cotswolds Gin
Josh Cameron, head bartender at Boulton & Watt in New York City
Lately, I've been reaching for Cotswolds Gin. It's a newer entry to the market, which made me hesitant at first, but its balanced citrus and oily texture (a result from the non-chill filter process), has me coming back for more and constantly working it into cocktails. They also have a great single malt.
Monkey 47 Gin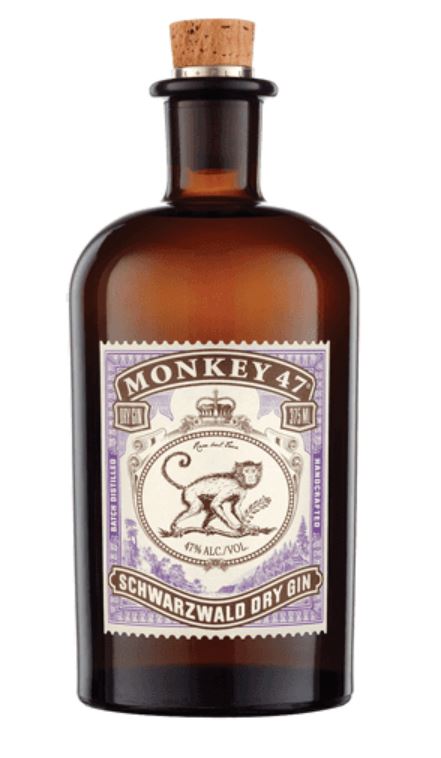 Paul Walker, mixologist at The Dawson in Chicago
I love Monkey 47 Schwarzwald dry gin. It has an amazing robust nose that doesn't relinquish itself in a cocktail and also features bushels of flavors; pinewood, coriander, citrus, and lingonberries to name a few. It really is a rollercoaster of flavor on your palate.
Fords Gin Officers' Reserve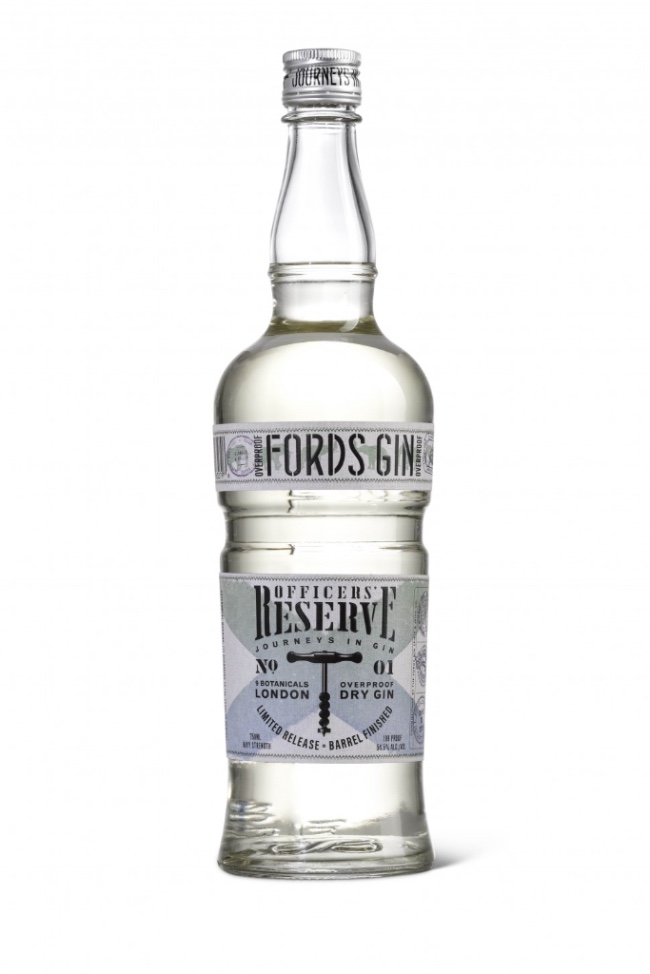 Spencer Elliott, head bartender of The Boogie Room in New York City
I've always loved Fords Gin. the Classic London Dry makes for easy sipping and mixing alike. But now they have to go all out and give my home bar a run for its money with the new Fords Gin Officers' Reserve. Coming in under $40 this gin is the answer to my Tom Collins and French 75 needs. The overproof is perfect for adding that extra flavor to any cocktail that needs the gin to come in strong, and boy does this gin come in like the Admiral Hulk.
Hendrick's Gin
Cassandra Zuger, lead bartender at The Twisted Frenchman in Pittsburgh
I have to go with the beloved Hendricks. The flavor profile is lighter on the juniper with rounded botanical accents. It is delicious served simply with muddled cucumber, turbinado, and freshly squeezed lime on the rocks.

Castle & Key Restoration Release Gin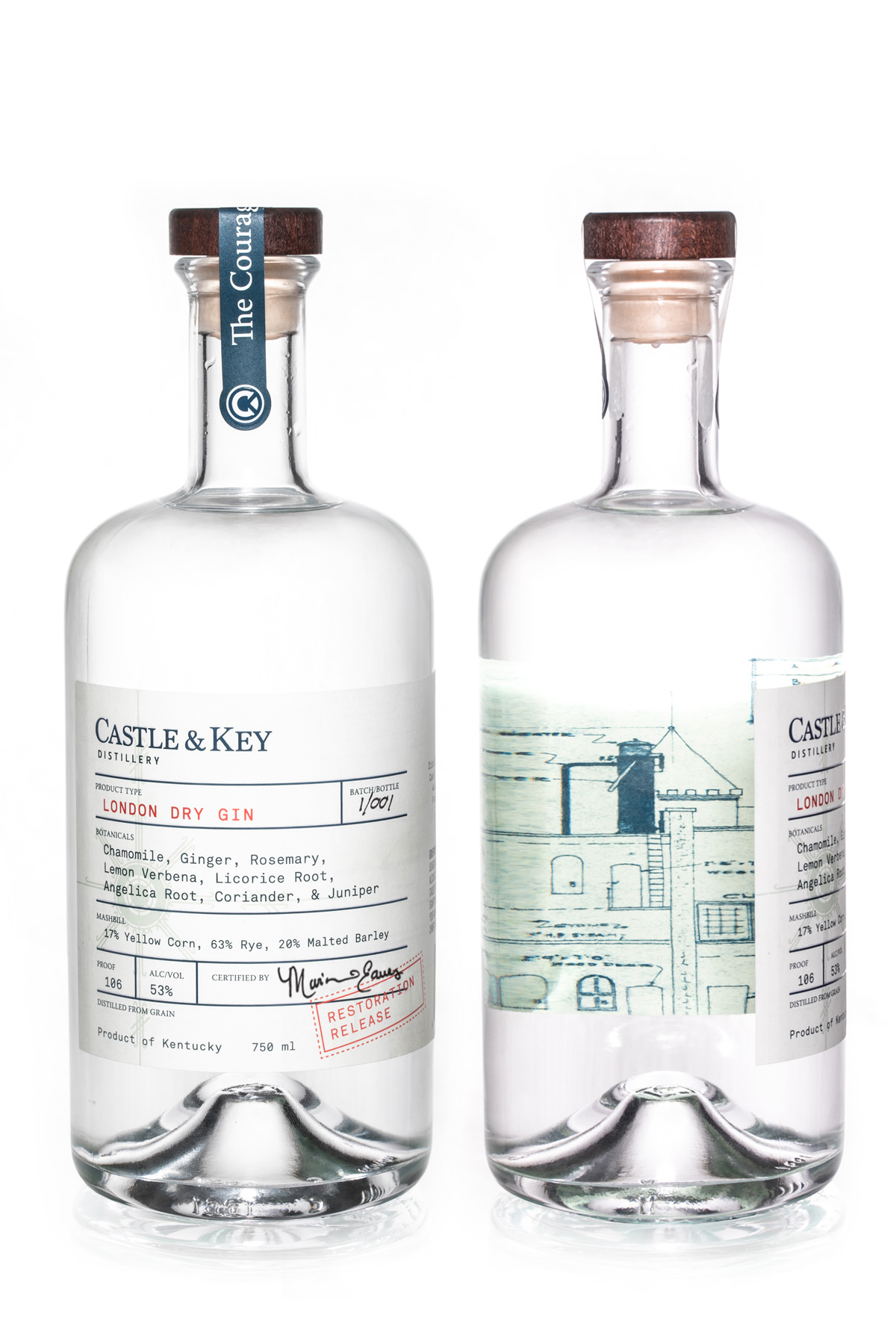 Sarah Turbett, head bartender at Oak Steakhouse in Nashville
My current favorite gin is Castle & Key's "Restoration Release Gin". I stumbled across the gin by chance but it now has a permanent place in my bar at home. I love how when I drink this gin, the individual botanicals pop, but at the same time it is balanced and soft with a creamy finish. I typically put this in a last word or drink it with a splash of soda and a grapefruit twist.
St. George Terroir Gin
Tim Prendergast, bartender at The Outsider in Milwaukee
If I could only drink one gin for the rest of my life which one would I pick and why? St. George Terroir Gin is one of the most unique varieties you'll ever taste—it makes for a killer martini.
Suntory Roku Gin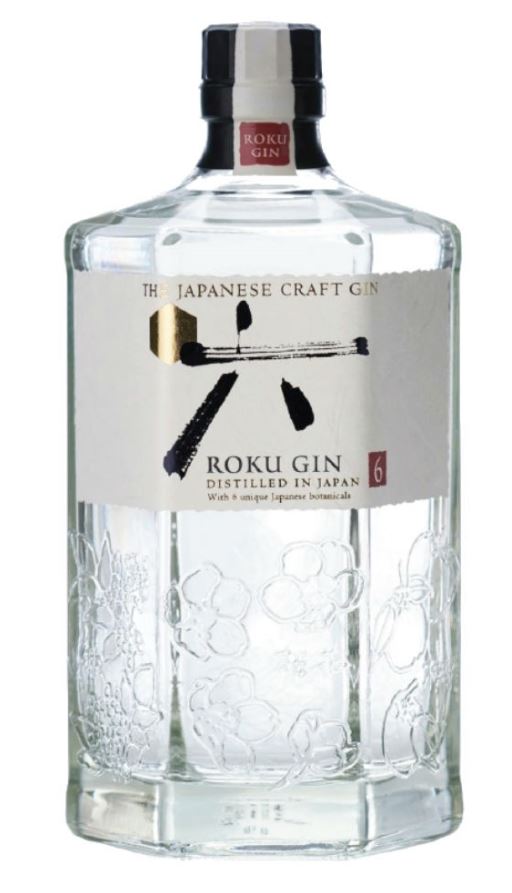 Kelly Gable, bar manager at Josephine in Nashville
That's tough because new products come out all the time and my preferences change but, in this moment, I would say Suntory's Roku Gin has captured my heart. I can't get over how refreshing, floral and unique it tastes. It's distilled with Japanese botanicals and I just so happen to be obsessed with all things Japanese.
Plymouth Gin
Jane Danger, national mixologist at Pernod Ricard
Plymouth Gin. It's soft and earthy. The Juniper comes through at all the right times. It's stellar in a martini, and gimlet as well as in a gin and tonic. It's a great introductory gin. I've been drinking it for years and doesn't look like anything has changed.

Beefeater Gin
John Stanton, beverage manager at Kimpton Seafire Resort & Spa in Grand Cayman, Cayman Islands
Easy: Beefeater. Classic London dry, works amazingly in pretty much any classic cocktail. Just because it's ubiquitous and cheap, shouldn't take away from the fact it's pretty much the standard every other London Dry gets measured against.