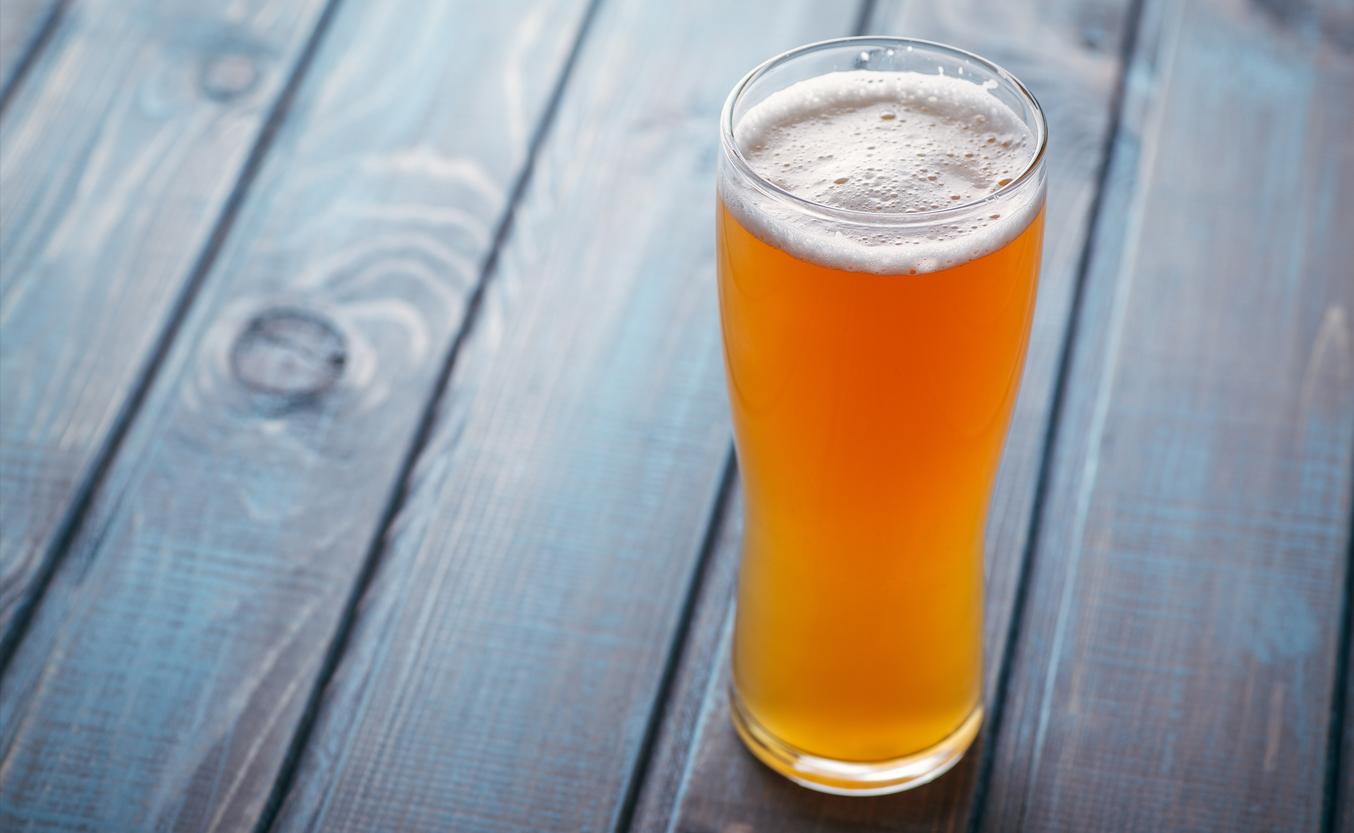 Summer is a few weeks old and, for much of the country, we're getting into the hot, humid, hazy days. The types of days where we feel like we have to change our shirts multiple times because it's so damp and sticky. If you decide to spend time outside instead of hiding away inside with central air conditioning, you're going to need a few beers to survive. You can grab a kolsch, pale ale or lager, but in our minds hazy, humid weather calls for hazy beer.
That's why we asked some of our favorite brewers to tell us their go-to hazy beers to drink all summer long. Unsurprisingly, most are hazy IPAs that are juicy, hoppy, and full of tropical fruit flavors. The kind of beer we never get tired of this time of year.
Trillium Congress Street IPA
Brian Morris, innovation brewer at Deep Ellum Brewing Company
When picking hazy beers, I have to head for one of the best out there. Congress Street IPA from Trillium Brewing Company is a beer I'm always looking to drink anytime I'm in Boston.

Bissell Brothers Here's To Feeling Good All The Time
Scott Francis, co-Founder of Santa Monica Brew Works
One of our brewers (Dom) is a Connecticut native and resident Red Sox aficionado (but I like him anyway). He turned all of us on to Bissell Brothers "Here's To Feeling Good All The Time" double IPA. It's one of my favorites – not just because of the awesome name but because of its bright tropical taste and smooth mouthfeel. I also have to give a shout out to Ninkasi's Prismatic Juicy IPA.
Weldwerks Juicy Bits IPA
Tim Matthews, head of brewing operations at Oskar Blues Brewery
I'm a Trillium and Weldwerks fan. As long as it sits between 6-7.5% ABV and comes from them, I'll dig in. For the summer, give me a Weldwerks Juicy Bits Hazy IPA any day.
Other Half More Citra Than All Citra
Ryan Liotta, brewer at Blue Point Brewing Company
I always look to Other Half for hazy beers. That's why I picked Other Half More Citra Than All Citra. This beer is insane. The aroma the flavor. This version used HDHC.
Sierra Nevada Hazy Little Thing
Eric Warner, brewmaster at Karbach Brewing Company
I'm still getting used to that style, but for a commercial example, the Sierra Hazy Little Thing is pretty damn good. Otherwise, get off the couch and go support your favorite local brewery. Odds are these days they'll have a pretty good hazy IPA on tap.

Boss Rambler Norwegian Cowboy
Rhett Dougherty, bead brewer at Veza Sur Brewing Co.
Norwegian Cowboy from Boss Rambler Beer Club. This up and coming brewery in Bend, Oregon is bringing fresh new beers to the Pacific Northwest beer community. Norwegian Cowboy is one of several great hazies available at the Boss. Check them out the next time you're in Bend. Well worth it.
Other Half Cheddar IPA
Cameron Compton, brewmaster at Midwest Coast Brewing
Other Half in Brooklyn makes a slew of great hazy IPAs. One of the best is Cheddar. The hop flavor is a punch in the face, but doesn't bite too much, which is a nice mask for the usual 8%+ ABV they carry there. Thankfully there's a McDonald's across the street from them for when you've had 2 or 3 or 4 of those 8%+ offerings.
Great Divide Hazy IPA
Brad Manske, beverage director at ViewHouse VH Beer
There are tons of great hazy beers out there, but I have to go local for this. Great Divide Hazy IPA because of the focus on the hops with an amazing aroma that's not too bitter.

Burgeon Beer New Approach
Shawn Steele, director of brewing operations at Coronado Brewing Company
If I can't choose my own (Rise East Hazy IPA) then I would have to say New Approach by Burgeon Beer Co. It's super hazy without being chalky and the juiciness lingers with a ton of bright fruit notes from the Mosaic and Citra hops.