It's hard to define what makes the perfect summer beer. Suds are subjective. You're unique and so is your palate. Still, there are a few core elements we look for in an iconic May-September brew. First and foremost? Low ABV. Summer drinking often starts as day-drinking and stretches well into the night, you simply can't be pounding high ABV beers in that scenario. Next, it needs to have a refreshing nature. That could mean anything from a classic adjunct lager like Miller Lite to a fancy-schmancy Berliner Weisse from your local craft brewery. Lastly, the beer has to be a crowdpleaser — pairing well with campfires, grilled food, and good times.
That's a lot of pressure to put on one dang beer. So it's important to remember that summer is meant for playing. Experiment! Test and re-test! Get weird with your picks until you find "the one" for you! With any luck you'll have your perfect summer-session brew by August 1, then have a month to savor it. To help in your search, we've compiled our picks for the 19 essential beers of summer. We've broken our list up into three categories: 1) beers worth traveling for this summer, 2) craft brew you can score nationwide, and 3) international brews with an American presence.
Let's dive in and get tipsy!
BEERS WORTH TRAVELING FOR:
Tea Shandy, Upslope Brewing Company — Boulder, CO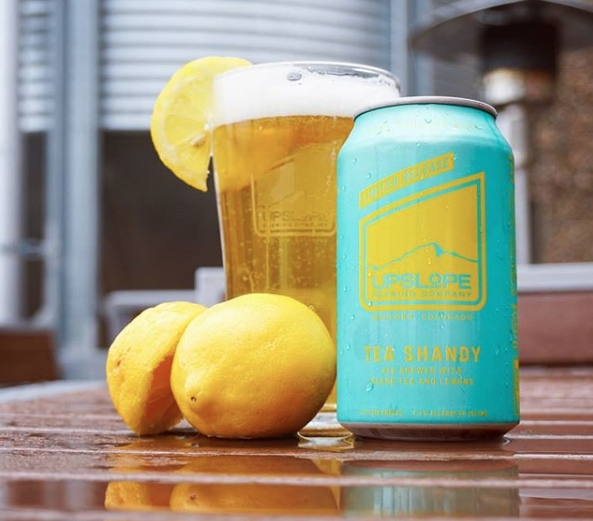 Colorado has a lot going for it. Legal weed statewide and decriminalized mushrooms in Denver are just the tip of the cool AF iceberg in the Rocky Mountain State. There's a killer brew scene in Boulder that's 100 percent worth a summer weekend trip.
Upslope Brewing Company's summer release, Tea Shandy, hits those summer vibes with light freshness. This is an Arnold Palmer is a glass. The beer is brewed with a fresh lemon puree and black tea leaves. There are hints of tart citrus and bitter black tea at play alongside sweet maltiness. This is summer in a can.

Visual Field, Holy Mountain Brewing — Seattle, WA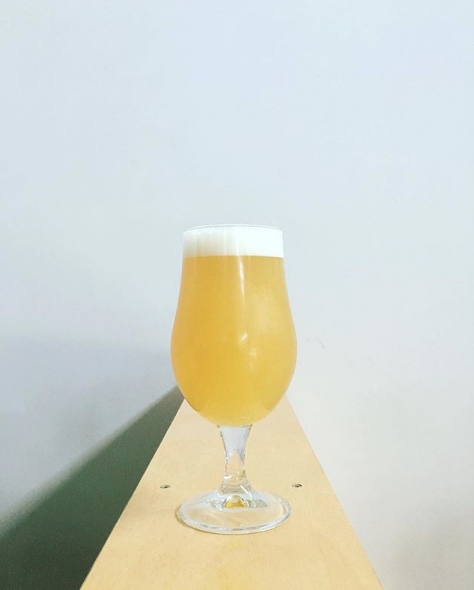 Seattle is a beer-lovers paradise. The city has an old-school craft beer scene that helped define the style worldwide. It's also one of America's great food cities with stunning nature in every direction. This all adds up to Seattle as the perfect summer destination, especially if beer is your focus.
There are so many great breweries to choose from in the Seattle area. For our money, Holy Mountain Brewing is creating some of the most interesting suds in the country right now. Their Visual Field is currently back on tap just in time for summer sipping. There's a smooth nature to the pale ale thanks to the malted oats that balance wonderfully with the super juicy fruit hoppiness.
Workingman Mild, Revolution Brewing — Chicago, IL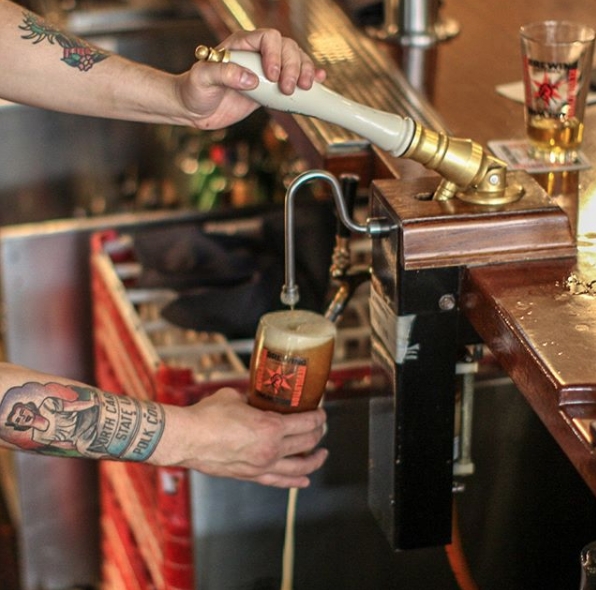 Summer is definitely when you want to go to Chicago. The city is renowned for its Midwestern comfort foods and all the crazy good beer that goes along with a migrant population heavily defined by Central Europeans. Think mountains of cheese, a lot of meat, and all the beer you can drink.
Revolution Brewing has helped define the local craft scene. The brewery has a massive list of beers they served or have brewed over the years. One of their masterpieces was a classic English ale served from a handpump, Workingman Mild. They've brought the beer back this summer and are serving it in Chicago only, off the handpump yet again. The beer has a low ABV with a beautifully mild nature that pairs bitter toffee sweetness with buttery caramel grains.
Saison Renaud, Mystic Brewery — Boston, MA
Boston and New England created a whole new style of craft beer, the New England IPA. So, yeah, beer runs deep in this quadrant of the country. And while craft brewers like Samuel Adams take up a lot of the New England conversation, there are plenty of small local brewers turning out amazing beer in every corner of the region.
Mystic Brewery has a propensity for pushing the envelope with their brews. Right now, they have a seriously deep farmhouse ale available at their brewery, Saison Renaud. The beer has an earthy bitterness thanks to the Saaz hops. There's a distinct malt nature that gives way to a slight spiciness. Finally, the local yeasts kick in — adding a layer of deep crispness, leaning dry.
Whitetail, Family Business Beer Co. — Dripping Springs, TX
Austin has a great drinking (and eating) scene. Whatsmore, the area around the famed music city is also a playground for anyone looking to embrace nature and more wonderful eats and drinks. Case in point, Dripping Springs — a 30-minute drive west — is becoming a go-to spot for well-crafted brews and smoky barbecue with a deep local feel.
At the epicenter of the beer scene sits Family Business Beer Co. The beers coming out of their tanks is some of the best in Texas. This summer, they've brought back their Belgian witbier, Whitetail, for summer sipping. The beer has a super refreshing edge thanks to a velvety smooth and bright citrus finish. Summer blooms of coriander and oranges accent the ever-so-slightly spicy wheat. It's a delight.

Orval, Brasserie d'Orval — Orval, Belgium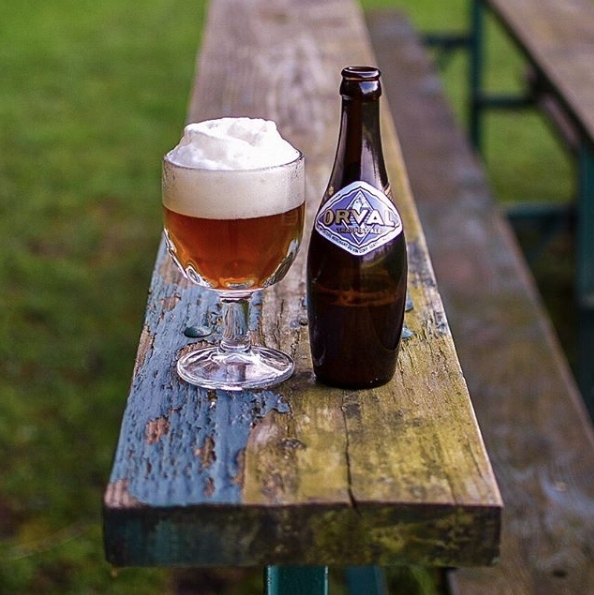 There's an argument to made for eschewing the high prices of specialty bottles of Belgian beers in America and, instead, putting that cash into a travel account. Soon, you'll have enough money saved to buy a (budget) ticket to Brussels on Norwegian Air. Then you can drink the sweet brews direct from the source while diving into one of the best beer scenes in the world.
There are so many breweries and blenders to visit in Belgium. If you're going, hit as many as you can and make sure Orval is one of them. This is such a well-rounded beer that you may never want to drink anything else again. The base of caramel malts has a fruitiness to it with an earthy hoppiness that'll take you to a wildflower orchard in the Belgian hinterlands. This beer really hits the spot, especially when drawn from the fountainhead in Belgium.
BEERS YOU CAN FIND AT YOUR LOCAL GROCER:
Summer Ale, Samuel Adams
This American wheat ale has a great, light presence that's easy to drink all summer long. Summer Ale from Samuel Adams hinges on orange, lemon, and lime peels to bring out the bright citrus notes of the hops.
There's a wonderful layer of malt sweetness and wheat spiciness under that citrus which helps keep things light and summery. It's also a Samuel Adams product, so you should be able to find this one at your local grocer.
Salute The Sun, Elysian Brewing Company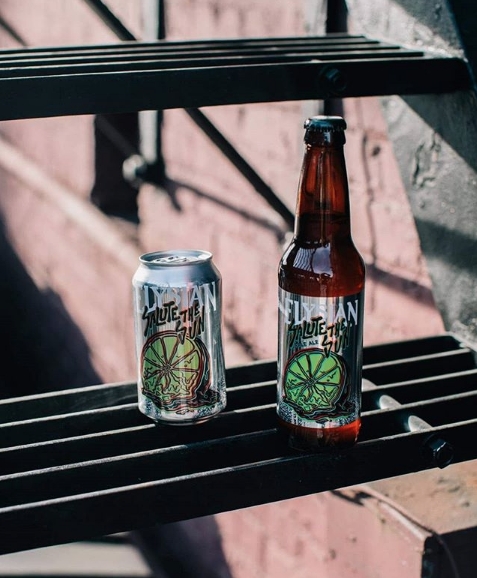 Seattle's Elysian Brewing is one of the most playful breweries in the country. Their brewmasters are always pushing the limits of beer to new heights. Their current summer offering, Salute The Sun, mellows over sun-dried black limes to amp up the summer vibes.
The pale ale has a nice citrus hoppy nature that leans towards bright fruit more than bitter hops. Those limes bring a nice tartness to the smooth malt, making for a complex-yet-easy summer sipper.
Coolcumber, Wicked Weed Brewing
On the surface, Coolcumber feels like a gimmicky beer. It's not. This golden ale is gently spiked with fresh cucumber, basil, and juniper. Guess what? It just works.
The subtle malts of the ale balance the fresh rush of the cucumber, while the basil and juniper lend an almost gin and tonic backend note. It's interesting, bold, and damn refreshing.
Blonde, Alaskan Brewing Co.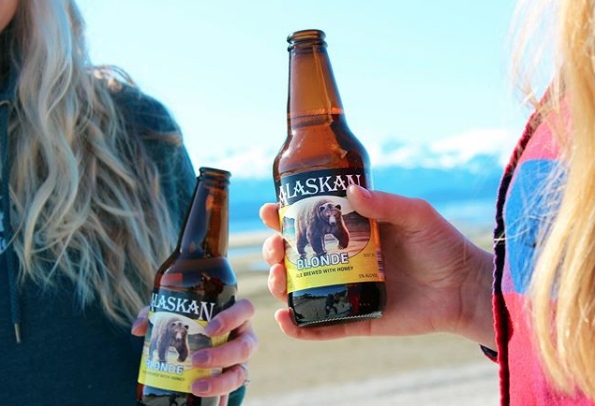 Alaskan's Blonde Ale is a special beer with a unique edge. The ale is brewed wildflower honey, adding a whole new dynamic to the style.
The beer starts off light on the malts with hints of classic ale sweetness. Then the fresh honey kicks in with notes of florals and earthy spiciness. The finish is close-to-sparkling-white-wine dry and 100 percent thirst quenching.

Twilight Summer Ale, Deschutes Brewery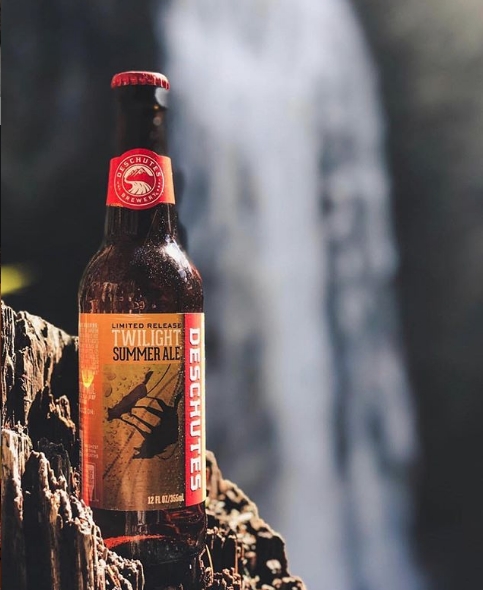 There's a quiet subtly to Deschutes Brewing's summer seasonal ale. Twilight Summer Ale comes in soft and silky with a nice note of floral hops and ever-so-mild spice.
Ripe citrus oils arrive next with a clear summer burst of sunlight. Florals, citrus, mild sweet edges all add up to a refreshing beer experience.
Mountain Time, New Belgium
It can be argued that lager is the perfect summer beer. It's light, easy-drinking, balanced between hops and malts (bitterness and sweetness), and never too alcohol forward.
That's why New Belgium's Mountain Time Lager makes this list. Everything is balanced here with nothing overpowering. It has just the right amount of velvet maltiness and echoes of hops. This is an easy beer.
INTERNATIONAL PICKS FOR YOUR LOCAL BEER SPECIALTY STORE:
Neck Oil Session IPA, Beavertown Brewery (UK)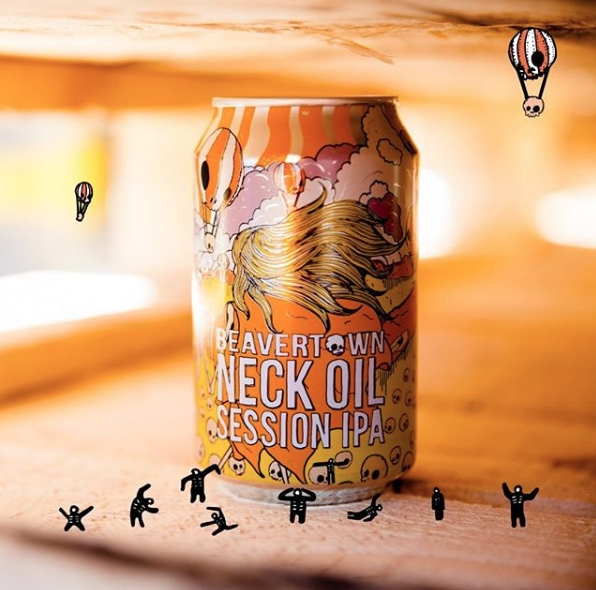 Beavertown has only recently started making a mark on the craft scene in America. The London-based brewery makes approachable craft brews for every season and their summer offering is one of their best.
This session IPA only has a 4.3 percent ABV, making it an easy all-day sipper. The hops are on full display here but never over-power the beer or push it into the too bitter or too fruity territory.
Sonic Temple, BrewDog (UK)
BrewDog's Stone Temple is a music festival beer you can drink all summer. The IPA is a fruit bomb in a can.
There's a big rush of tropical fruits lead by guava upfront. This is a beer that feels like you're drinking a tasty tropical fruit punch in beer form.
Märzen, Schlenkerla Rauchbier (Germany)
Bamberg's own Schlenkerla Rauchbier (smoked beer) is a summer classic. The beer almost demands to be drunk around a smoky campfire or barbecue pit.
The easy malty base and slight hoppiness are punctuated by a smoky and fatty nature. Think thick slabs of bacon fat slow-roasted over hardwood and then layered into a fantastic dark beer from Germany. Seriously, that's how it tastes.

Tap 5 Meine Hopfenweisse, Schneider Weisse (Germany)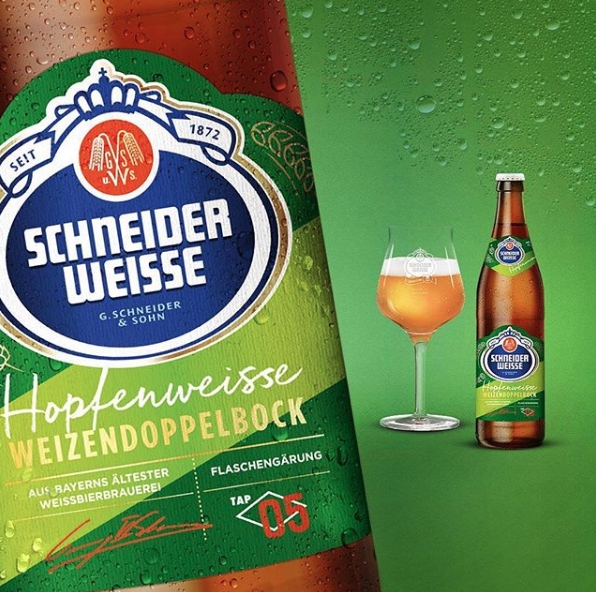 The Germans know their way around a brew. Wheat beers, or Hefeweisse (sometimes Hefeweizen), are the king of summer sipping under the bright German sun.
Scheider Weisse Tap 5 is a great gateway beer to the style that adds a nice dose of bitter hops to the mix of banana esters and spicy wheat malts. Be careful with this one. The ABV is over eight percent, meaning it'll get you tipsy in short order.
Organic Berliner Weisse Double Sour Cherry, Mikkeller (Denmark)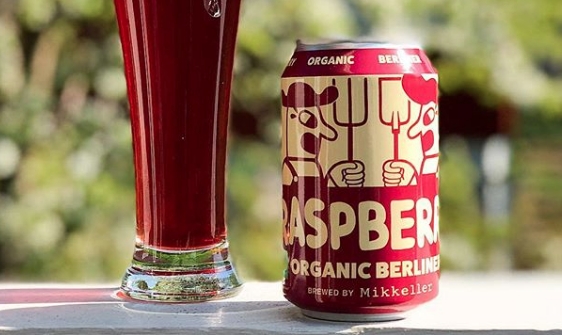 Berliner Weisse is the beer of the summer, all summers. The low ABV bacteria-driven wheat beer is light, dry, sour, and the perfect thirst-quencher on a hot day.
Mikkeller's Organic Berliner Weisse doubles down on the sour notes by adding sour cherries to the mix. This gives the beer a new depth and a pleasant edge of fruit sweetness under all that tart.
Pilsner Urquell (Czech Republic)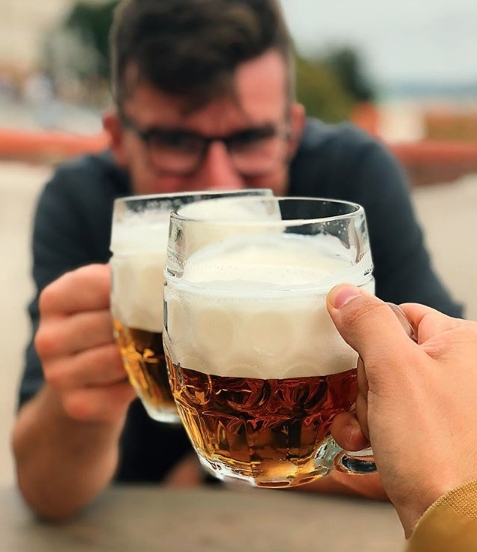 The king of pilsners is Bohemia's own Pilsner Urquell. The Czech pilsner is one of the easiest drinking beers out there.
The sweet malts sit side-by-side with the earthy and almost grassy Saaz hops. There's a dry and very smooth feel to the beer, meaning it goes down particularly easily. The ABV of 4.4 percent means you can drink this one all day.
EDITOR'S PICK FOR THE SUMMER:
Sea Señor, SouthNorte Beer Co. (San Diego / Tijuana)
Of all the cool beers on this list, this banger might have the best "story." SouthNorte is the brainchild of brewmaster Ryan Brooks — who has used his prominence in the booming San Diego beer industry to promote and highlight fellow brewers from Baja Norte, Mexico. SouthNorte is actually a transfrontier company (revolutionary in the "wall" era), with dual breweries in San Diego and Tijuana. The result? Beers that wear their worldly influences on their sleeves and possess a genuine sense of place that's missing in so much of the US beer scene.
This "Mexican Lager" — a newly defined quasi-style (it's really just lager, right?) — literally tastes like the two cities it hails from. It's like your best ever Tecate (better in a million tiny ways — fresher, cleaner, brighter) with a note, hiding a little, but there nonetheless, of the ocean. This is a beer for after the surf and during the fish taco session. It's a beer to have in hand while catching fish from the San Diego harbor or exploring the long, sandy stretches of Rosarito. It's a beer to pair with a carne asada California burrito at the end of a long party night in SD or with carne asada street tacos at the end of a long party night in TJ.
Long story short: if you want to know the essence of Cali-Mex summer, get to know this brew.