PART I — For The Foodie's Kitchen:
Traeger Timberline 1300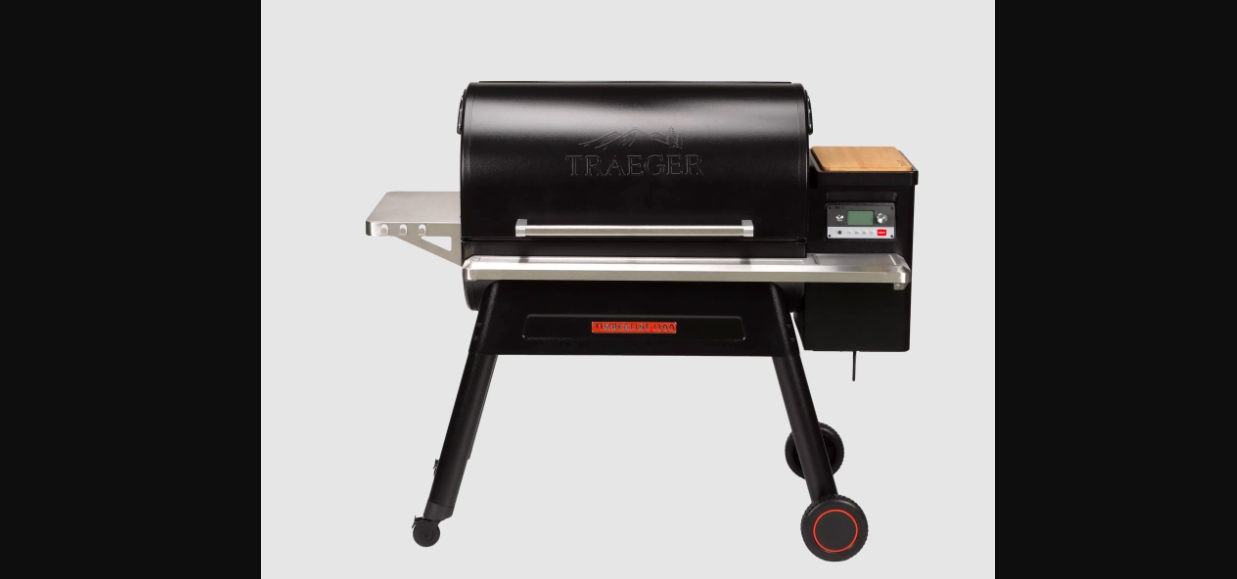 The Gift:
Do you have a food-loving giftee on who you're ready to drop nearly $2K?
If so, let me say — this is definitely that gift. It's just so smart and intuitive and full of features and, here's the most important kicker, it makes great f*cking food. I bought mine just before Thanksgiving and made "smoked breadcrumbs" for stuffing and "smoked potatoes au gratin." Both dishes won the holiday. Last week, for a dinner party, I smoked quail and baked a smoked rum cake with candied pecans that goes down as one of the best things I've ever served (according to the guests and also to me — after breaking my diet to eat a massive slice).
I know all that smoking in a short time pushes me dangerously close to becoming "smoker bro" but… I guess if the shoe fits? Truth be told, it did take me very little time to see the absolute appeal of owning a smoker. One, it infuses your dishes with a new set of flavors, namely smoke; two, it's smarter than an oven when it comes to being able to "set and forget" dishes that take time (especially when using the Traeger app); three, it's easier to clean, with removable grease trays.
This is just generally a special product all around and the sort of gift that is going to get you the eternal gratitude of your giftee. Because as their relationship with the smoker evolves and their knowledge evolves, so will their appreciation.
The Timberline 1300 features:
3 Tiers of Stainless-Steel Grates
Fully insulated construction
Bamboo cutting board & Stainless-Steel Front Shelf
WiFIRE Technology
D2 Grill Controller
Pellet Sensor
Super Smoke Mode
Dual Position Smoke/Sear Bottom Grate
Concealed Grease Management
Included Meat Probe
Who It's Perfect For:
A parent. An inlaw. A spouse. A best friend. Anyone who will go on a journey with their Traeger and take you along for the ride.
– Steve Bramucci, Editor