Having a go-to drink to mix up all summer long is a solid move. Working with a few ingredients over weeks and months allows you time to dial in your recipe and then do a little experimentation. By the end of the season, you'll be a master of that particular drink.
Over the past few years, we've called out the gin and tonic and the Negroni as the "cocktail of summer." Both are warm weather winners to have in your repertoire. This year, that honor goes to the ultra-refreshing Paloma. The tequila-based drink is the perfect blend of "classic cocktail" and easy-to-make crowdpleaser. It's clean, bright, and highlights the featured spirit rather than burying it.
Another nice ripple with the Paloma is its versatility. The drink has some basic elements that can be tweaked and played with — giving you a chance to make it your own. Of course, sticking to the basics isn't a bad call either. Either way, this fizzy, citrus-heavy drink is what we'll be drinking until the leaves start to turn in September.
A Little About The Paloma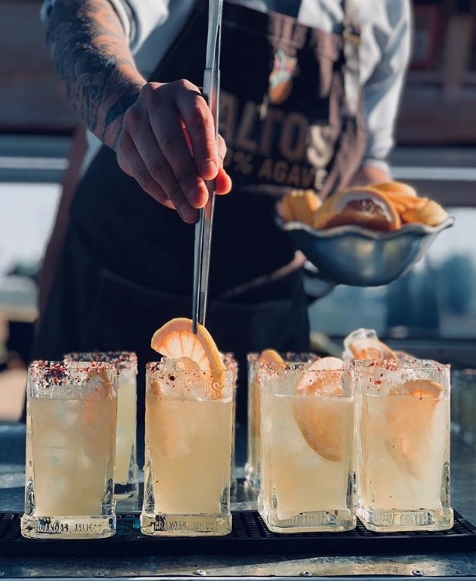 The basic elements of a Paloma are tequila and grapefruit plus bubbles. We know, that sounds pretty easy. But, as with all things, the quality of the ingredients is what makes or breaks this drink.
If you're on the coasts of Mexico (especially around Jalisco), it's fairly common to see the main ingredients for a Paloma set out on the table, ready for you to DIY your own mix. You'll find a bottle of local tequila (Blanca), a bottle of fizzy grapefruit soda (usually Jarritos Toronja), and a small bowl of limes. Amazingly, the tequila and Jarritos are usually free. The idea is for you and your crew to order lots of food and drink Palomas until you're drunk and full in equal measure.
This leads us to another important point about the Paloma: it's a great cocktail for pairing with summer foods. Taken as a basic highball (that means a base liquor topped with fizzy soda), the tart, tang, and agave nature of the drink counterpoints savory seafood, light meats, and grilled veg perfectly. Add in a reposado or Mezcal instead of a blanco tequila, along with more cocktail-forward ingredients (think fresh fruits, heavy salts, and good mineral waters), and you broaden the drink's pairing abilities — easing into smoked meat territory, where sweet and umami meet.
Lastly, the fizziness of the drink keeps it very light and airy. This one isn't going to weigh you down like a heavy old fashioned or something sweeter like a saccharine rum and coke or creamy pina colada. This is a semi-sweet, semi-tart drink full of effervescence with a nice tequila agave base. That sounds like summer to us.

The Uproxx Classic Paloma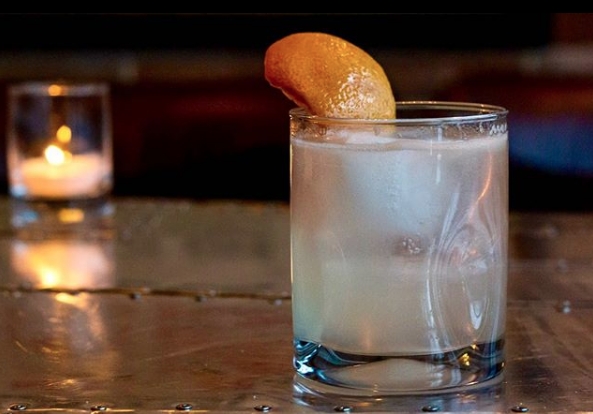 In its simplest form, the Paloma is a highball that you make in a glass. It's one part blanco tequila to three parts grapefruit soda with a dash of salt and a squeeze of lime.
Let's talk about tequila first. Use a quality blanco (or silver or plata) here. You want the blue agave to shine through in all its toasty goodness. There should already be notes of citrus in the clear spirit for you to build upon with citrus soda.
Here's what you'll need:
Two-ounces blanco Tequila
Six-ounces grapefruit soda (Squirt, Fresca, or Jarritos Toronja)
Ice
Salt
Lime wedges
Highball glass (or a red cup, you do you)
Take your highball and fill it with ice. Add in the tequila, sprinkle in a good pinch of salt, squeeze in half a lime's juice and drop in the wedge, top with grapefruit soda. Done.
The great thing about this recipe is that anyone can execute it. You can set up a Paloma station at your next barbecue with all of the ingredients laid out and people can take care of themselves all night long. This leaves you able to mingle and chill instead of mixing drinks all day and night. That's a big win.
Advanced Recipe
So, here's the rub with a basic Paloma. It is mostly sugary soda pop. Processed sugars are not your friend — no matter how good they make you feel in the moment. Don't worry, there's an easy fix to the Paloma that both elevates the drink into cocktail-territory and allows you to control the processed sugar content, or lose it entirely.
An advanced recipe for a Paloma jettisons the grapefruit soda and replaces with actual grapefruit juice, more lime juice, plenty of salt, and a nice bubbly mineral water. This one does take a little more elbow grease though. You're going to need to break out the cocktail shaker, folks.
Here's what you'll need:
Two-ounces blanco tequila or mezcal
Two-ounces freshly squeezed pink grapefruit juice
Half-ounce freshly squeezed lime juice
Salt
Grapefruit wedge (preferably dried)
Ice
Chili salt
High-quality mineral water
Optional, one bar spoon of simple syrup
Highball glass (pre-chilled)
Cocktail shaker
What you'll want to do here is build this out in a cocktail shaker, strain it off into the highball, and top up with garnishes and soda. Take a cocktail shaker and add the tequila, juices, and a good pinch of quality salt (think of it as the size of a small pea in your fingers). If you want to make this sweeter, add in a small bar spoon of simple syrup. However, we'd recommend skipping this part. Fresh grapefruit is already pretty high in sugar content and you don't want to lose the tart flavors. Keep the sweetness of the drink pinned to the fruit, lose the simple.
Once you have your base ingredients in the shaker, top it with ice. Close and shake vigorously for 15 to 20 seconds. You're chilling and emulsifying. Next, fish a glass from the freezer and wet the rim with a grapefruit wedge then dunk that rim into some nice chili salt. Fill the glass with ice cubes.
Use a strainer to pour the grapefruit and tequila elixir into the highball, making sure not to muss the salted rim. Lastly, top off with soda water. We'd recommend using something Mexican like Topo Chico, but San Pelligrino will do in a pinch. Use your bar spoon to gently and evenly stir the mix one last time. Top with a grapefruit wedge and serve.
This is the recipe where you can really start to play with things. You can make grapefruit shrubs (a mix of fruit, sugar, and vinegar) to amp everything up and add tang. You can use infused syrups with summer herbs and flowers. Hell, you can use all sorts of other citruses along with or instead of grapefruit (try a blood orange Paloma, it'll blow your mind!).
When you have the mix right, start trying different expressions of tequila in the base. A smoky AF reposado mezcal will add new depth to the drink and help counter the sharp citruses. A killer añejo tequila will take this drink to new spicy heights when you're using all fresh ingredients.
Figure out what you love, experiment, and enjoy. The Paloma is permutable enough to keep you interested all summer long.