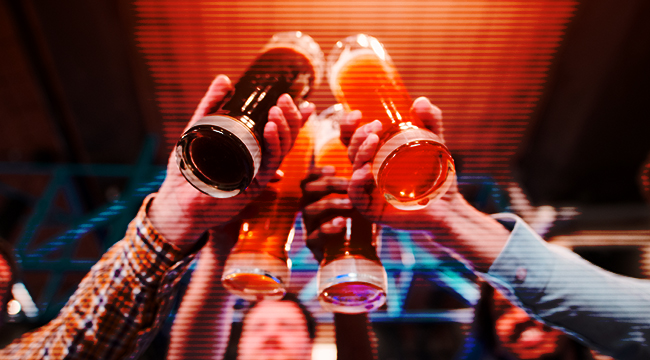 August is going to be hot and that means we'll all need the most refreshing beers out there to survive the heat. This is the time of year where all the pretention and frou-frou beer pedanticism should go out the window. It's too hot not to embrace the fruity, sour, and shandy nature of any refreshing beer. Our thirsts need serious quenching and a light, fruity beer is just the trick to cool us down as temperatures sustain triple digits.
Below, we've compiled a shortlist of some of the best beers being released and hitting markets this August. Some of these are easier to find (with larger distribution); some you'll have to travel for and do a bit of sleuthing to uncover. Either way, a good beer is always worth the trouble!
Happy hunting!
SUMMER — FREMONT BREWING
Freemont up in Seattle is doing great work with summer ales. Their Summer American Pale Ale is straight-forward and delicious. The ale is brewed with 2-Row Pale malt and Amarillo hops, keeping things tasty and simple.
The beer has a distinct citrus fruit edge that leans into the malty and very mild sweetness of the pale malt. Then the bitterness of the hops kicks in, balancing this beer into refreshing summer perfection. Grab a case, head down to the beach, and take a dip in the cooling water with a can of Summer in hand.
FRAMBOOS MORTE — WICKED WEED BREWING
https://www.instagram.com/p/BWYkriCFdgV/
There's nothing more rejuvenating during a heatwave than a sour beer. And Wicked Weed's determination to make the best sour beers in America is something to be celebrated because they hit the nail squarely on the head every time.
Their Framoos Morte is a raspberry infused American sour that's almost too easy to drink. The beer has a slight hoppy and malty nature that leads into a farm funk with a tartness derived from the ripe raspberries. This beer will put a smile on your face while cooling you down.
PINK LEMONADE SHANDY — UFO
If there's ever a time to down one shandy after another, it's during the doldrums of a hot August summer's day. We will not judge.
Up in New England, UFO's Pink Lemonade Shandy sounds like an anti-beer. The sweet tartness from the citrus, narrow hoppiness, and wheaty malt make this one very quaffable.
WIPEOUT IPA — PORT BREWING CO.
A refreshing IPA is always a treat. Port Brewing's Wipeout is a west coast IPA brewed with the cooling Pacific Ocean in mind. The strength of the hop bitterness is kind of like a splash of cooling ocean water to the face — that is, this is a very refreshing summer beer.
Moreover, if you happen to be staying at the Kimpton Hotel Solamar down in San Diego, you can drink it for free when you stay at the hotel. Free beer is always a win, summer or not.
NATIONAL PARK HEFEWEIZEN — BIG BEND BREWING CO.
Hefeweizen and al fresco drinking go hand-in-hand. The wheat beer's crisp nature is the perfect coolant. Texas' Big Bend Brewing makes a killer hefe that feels like summer in a can.
Their National Park Hefeweizen calls you out into nature. The wheat malt is more sharp than sweet with hints of spicy cloves and the mellowness of banana. Make sure to take a sixer with you if you go camping this weekend.
MURAL AGUA FRESCA CERVEZA — NEW BELGIUM
New Belgium teamed up with Mexico City's Cerveceria Primus to create a great summer beer. Their Mural Agua Fresca is a deceptively simple summer ale that's been jacked up with hibiscus, agave, watermelon, and, of course, lime.
The fruit additions give the beer a sweet tartness that leads into a mild earthiness from the hibiscus. This unfiltered beer was made for sipping on the beach, under an umbrella.
PARADISE PARK — URBAN SOUTH BREWING
If you find yourself round NOLA way this month, then make sure to grab a few cases of Paradise Park. Urban South's American lager is the epitome of everything a great summer beer should be. It's got a wonderful balance of mild sweet biscuit malt that leads into an equally mild hop bitter bite.
It's light, fizzy, and super refreshing — making it the perfect summer beer. Especially if you find yourself in the swampy depths of the Bayou.
INTERNATIONAL PICK OF THE MONTH: 3 FONTEINEN HOMMAGE — BROUWERIJ 3 FONTEINEN
If you love beer and you haven't tried any bottle of 3 Fonteinen's line yet, go and find a bottle immediately — or even better, book a cheap flight to Brussels and go to the source. 3 Fonteinen is the mountaintop of amazing lambics and gueuze from the Belgian heartland. Their Hommage exudes summer.
The beer is a classic brew of barley, wheat, hops, and water. Then varyingly aged versions of the brewery's lambic are blended and Pajottenland raspberries and sour cherries are added. This beer has a distinct straw field funk that transports you to an orchard on a sunny summer day. You can't help but say, "Ahhhhhh…" when you take your first sip.