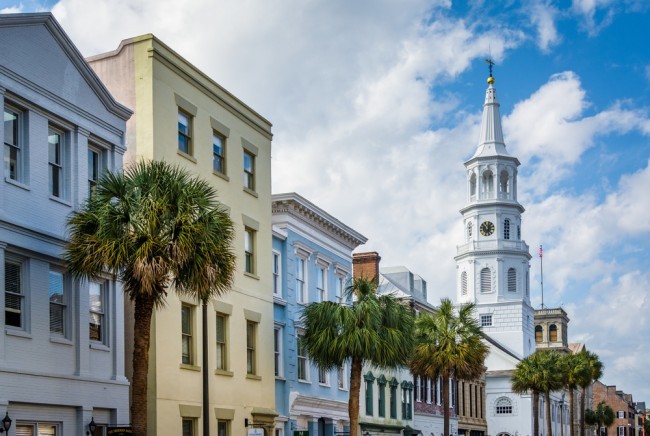 Valentines Day has come and gone. We can all go back to romance being dead now, right?
Not so fast. You might have gotten drunk. Plus the sex was on fire, the food was good, and… maybe you said some stuff. Whoa, are you about to propose? Seriously? Are you ready for that step when you've killed every succulent and cactus that ever dared enter your apartment?
We asked CheapTickets to tell us where people go (in the US and outlying territories) to pop the question and here's what they came back with:
10. Charleston, South Carolina
Charleston is one of the most romantic cities in America. With it's beautiful, historic homes and cobblestone streets, it's the perfect nostalgia-filled place to take the leap.
9. Sunset at Pfeiffer Beach in Big Sur
https://www.instagram.com/p/BHfNCUIh0ns/?tagged=pfiefferbeach
This state park in Monterrey County, California is a prime spot to finally stop dragging your feet (through the sand). It's picturesque and full of hiking trails. Step off one with a view and finally ask.
8. Puerto Rico