If you're of a certain age, chances are you're on Snapchat. Maybe you use it to send ridiculous photos to friends, post funny images of your cat, or follow your favorite celebrities. Or maybe it just sits idle on your phone because you never quite figured it out.
No matter what your situation is, if you're not currently using Snapchat to virtually travel the world — and get inspired to travel in real life — you're missing out. While Instagram allows you to see beautiful moments from the road, Snapchat makes the entire travel experience feel real.
So, to enable your travel addiction and make your time spent on Snapchat a lot more global, we've rounded up eight of the best travel bloggers on Snapchat — a collection of vagabonds who can show you the world, one snap at a time: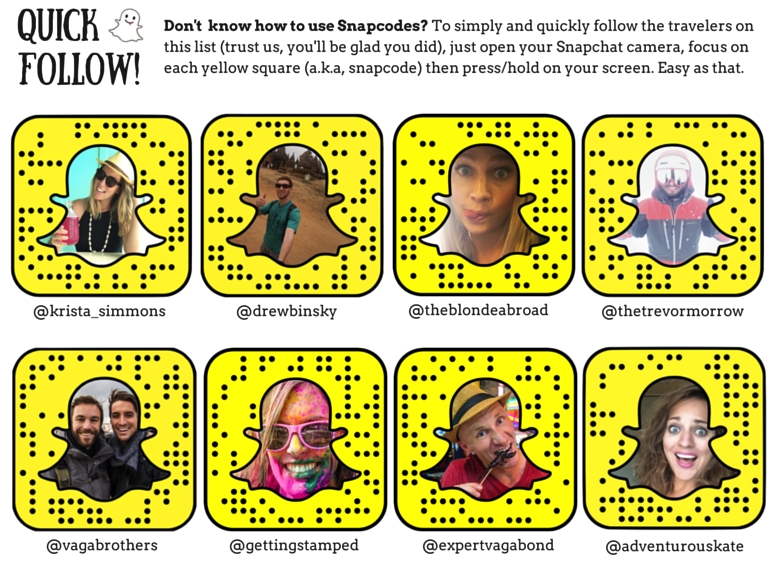 Krista Simmons (username: krista_simmons)
Krista Simmons is a culinary adventurer and Global Correspondent for Travel + Leisure Magazine. Fair warning: Her snaps will make you hungry.