If you're of a certain age, chances are you're on Snapchat. Maybe you use it to send ridiculous photos to friends, post funny images of your cat, or follow your favorite celebrities. Or maybe it just sits idle on your phone because you never quite figured it out.
No matter what your situation is, if you're not currently using Snapchat to virtually travel the world — and get inspired to travel in real life — you're missing out. While Instagram allows you to see beautiful moments from the road, Snapchat makes the entire travel experience feel real.
So, to enable your travel addiction and make your time spent on Snapchat a lot more global, we've rounded up eight of the best travel bloggers on Snapchat — a collection of vagabonds who can show you the world, one snap at a time:
Krista Simmons (username: krista_simmons)
Krista Simmons is a culinary adventurer and Global Correspondent for Travel + Leisure Magazine. Fair warning: Her snaps will make you hungry.
As a traveling food writer and on-camera food expert (she's been a judge on Top Chef Masters), Krista is on a mission to uncover the world's most delicious eats — with special attention paid to street food and far flung farmers markets. When she's not snapping from the road, you'll find her sharing snaps of L.A.'s diverse food scene, delicious home cooked meals, and her cute shiba inu named Bento. No matter where she is, Krista's goofy and fun-loving personality make her snaps a ton of fun to watch.
Upcoming Trips: Krista is currently on an incredible, three-week culinary voyage through Southeast Asia.

Drew Binsky, also known as The Hungry Partier (username: drewbinsky)
Drew, the man behind the blog The Hungry Partier, has been snapping his way around the world since 2012. Talk about an early adopter.
Throughout that time, he's visited 74 countries and given followers a behind-the-scenes look at the life of a full-time traveler (ups and downs included). As you might expect, Drew's snaps are filled with food and party scenes (dude knows his festivals), as well as introductions to the interesting characters he meets along the way.
Upcoming Trips: Over the next several months, Drew will be snapping from the Philippines, Vietnam, Fiji, Vanuatu, the Cook Islands, Thailand, Bangladesh and Nepal.

Kiersten Rich, also known as The Blonde Abroad (username: theblondeabroad)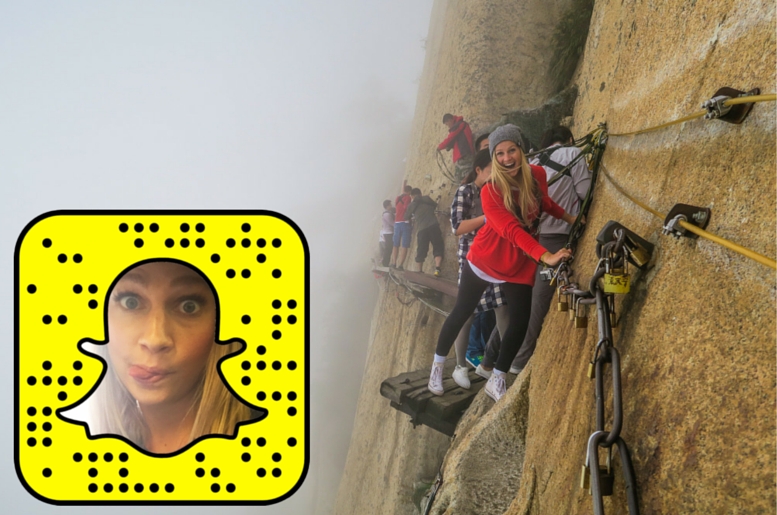 Kiersten Rich is the California girl behind the solo female travel and lifestyle blog, The Blonde Abroad.
Ever since quitting her job in corporate finance, Kiersten has been traveling the world in style and inspiring others to do the same. On Snapchat, she shares her bubbly personality along with the unedited, everyday travel experiences behind her highly curated blog and Instagram feed. Between the gorgeous places she travels and her infectious good vibes, you won't want her snap stories to end.
Upcoming Trips: Over the next several months, you'll find Kiersten snapping from Bali, NYC, Austria and South Africa.

Marko and Alex Ayling, also known as the Vagabrothers (username: vagabrothers)
Travelers and YouTubers Marko and Alex Ayling, also known as the Vagabrothers, know a thing or two about recording their travels.
While their YouTube series presents a super polished look at destinations around the world, their snaps will give you an off-the-cuff and laid back view of their lives on the road. From culinary exploration to cultural discovery, you can expect a little bit of everything from the Vagabrothers' snaps.
Upcoming Trips: Currently, you can catch the Vagabrothers in Quebec. After that, they'll be off to Northern England, Berlin, and Southwest Germany.

Hannah Lukaszewicz of Getting Stamped (username: gettingstamped)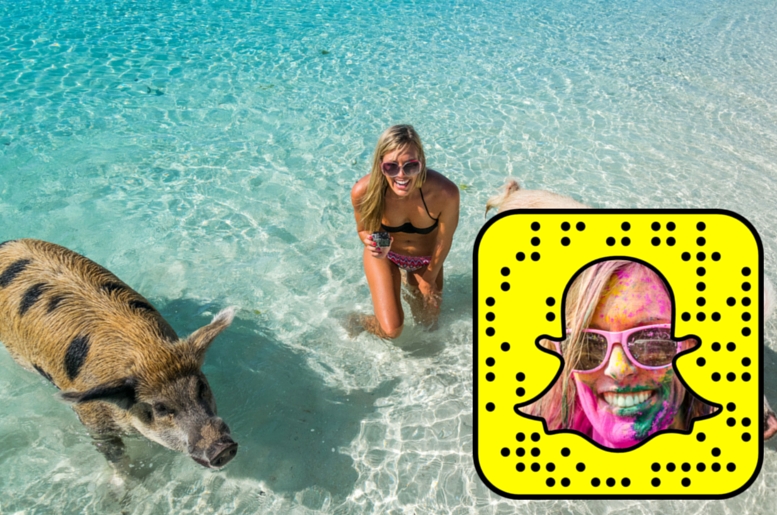 Hannah and her husband Adam, who together make up the traveling duo behind the blog Getting Stamped, are doing it right.
Firstly, when they're not traveling, they live in Playa del Carmen, Mexico. So, you can expect jealousy-inducing snaps of the beach. Also, tacos. But when they're on the road, which they are often, you'll see Hannah in front of the Snapchat camera showing off exotic destinations and giving you a look at both the glamorous and not-so-glamorous aspects of their adventures.
Upcoming Trips: Over the next few months, you'll find Hannah snapping from the Great Pyramids of Egypt, Israel's West Bank, Jordan, Sri Lanka, and the Maldives.

Kate McCulley, also known as Adventurous Kate (username: adventurouskate)
Kate McCulley, perhaps better known as Adventurous Kate, quit her job to travel the world in 2010. Five years and 63 countries later, she's still going strong.
Also strong: Kate's Snapchat game. Wherever in the world she's snapping from, Kate is 100% Kate — meaning she's not afraid to be silly and sometimes disarmingly blunt while giving you an unfiltered view of her world as a traveler. From taking you on snap tours of European cities to singing like Cartman in Sicily (after seeing a street named Via del Ghetto), Kate's snaps are sure to make you laugh.
Upcoming Trips: Over the next few months, you'll find Kate snapping from Puerto Rico, California and the Caucasus.

Matthew Karsten, also known as Expert Vagabond (username: expertvagabond)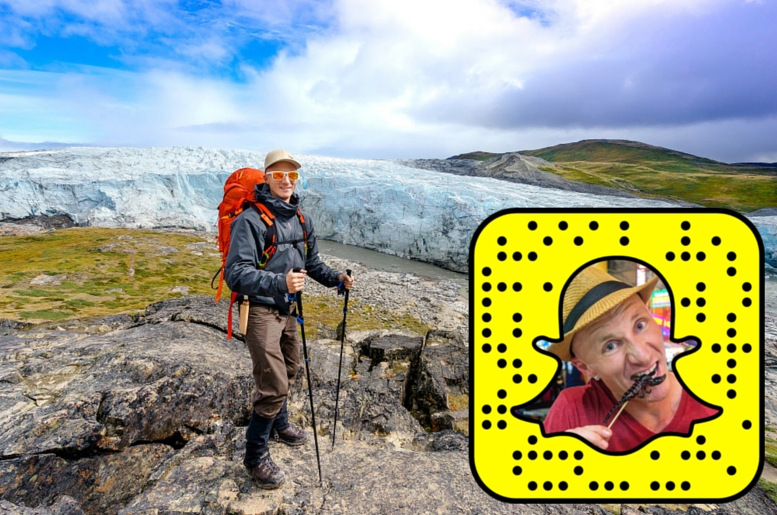 Matthew Karsten, the adventurous traveler behind his aptly named adventure travel blog, Expert Vagabond, has been globetrotting for five years.
On Snapchat, he shares informative and fun glimpses into his vagabond lifestyle — which almost always involve beautiful destinations and once in a lifetime travel experiences.
Upcoming Trips: Matthew is currently in Norway. After that, you'll find him in Mexico and Cuba.