54. 2021 Four Roses Limited Edition Small Batch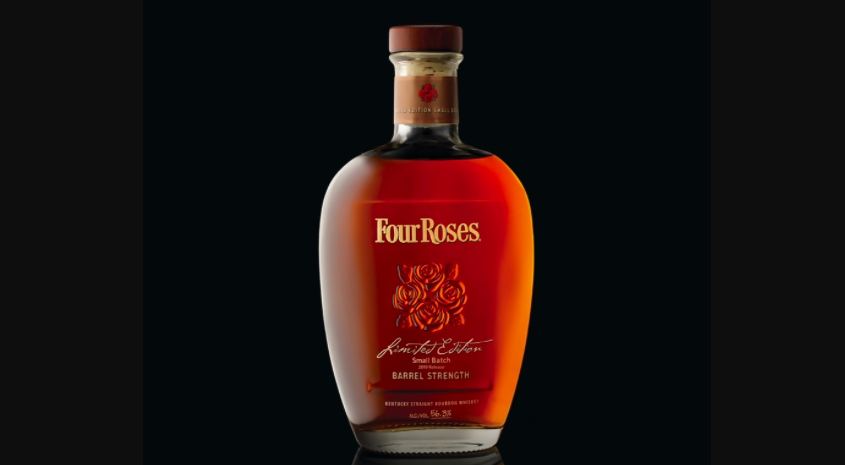 ABV: 57.2%
Average Price: $150 (Lottery Only)
The Whiskey:
This year's LE Small Batch is a blend of four bourbons. Four Roses is renowned for its ten distinct recipes with two mash bills and five yeast strains. This whiskey marries four of those recipes with two from Mash B (very high rye) and two from Mash Bill E (high rye). The yeasts at play are "delicate fruit," "spice essence," and "floral essence." The barrels ranged from 12 to 16 years old, making this a fairly old bourbon, all things considered.
Tasting Notes:
The nose has a mix of honey next to buttery biscuits, rich vanilla, a touch of tart red berries, dry cedar, and a very faint hint of dry mint. The palate dives into a dark plum jam with a spicy edge of allspice and nutmeg. That fruit gives way to a spritz of orange oils next to a light touch of dark chocolate on the mid-palate that leads to a rich finish. That finish leaves you with warming spice, more of that orange/choco vibe, and another mild hint of green, dry mint.
Bottom Line:
This year's LE release was a great reminder of wonderful bourbons coming out of Four Roses. I fully admit that I don't always reach for this brand but this bottle made me want to more. It's delicious and really feels … bespoke. You can tell you're drinking something special with every sip.
53. Ardbeg Traigh Bhan 19 Year Batch 3
ABV: 46.2%
Average Price: $360
The Whisky:
This is Ardbeg's yearly release of special batches of 19-year-old peaty malt. The whisky is Ardbeg's signature peated whisky that's bottled during a "haar." That's a thick and briny foggy morning on Islay, which imparts that x-factor into the whisky as it goes into the bottle.
Tasting Notes:
You're drawn in with a super subtle waft of soft smoke with hints of sour cream, fennel, and cold-smoked salmon on a pine cutting board that's been washed in the sea. The palate holds onto that briny seaside vibe as it veers towards sea salt-laden dark bricks of fudge bespeckled with dried orange zest and lavender. The end circles back around to a sooty smoke that feels like a warm granite rock that's been dipped in the sea and then rolled around in the dying embers of a fire.
Bottom Line:
This year's Traigh Bhan was stellar. This was subtle and funky enough that it really entranced me. Please, don't take the peatiness as a sign that you won't like it. Give it a shot, you might be surprised.
52. Bomberger's Declaration 2021
ABV: 54%
Average Price: $90
The Whiskey:
This whiskey heralds back to Michter's historical roots in the 19th century before the brand was even called "Michter's." The juice on the bottle is rendered from a very small batch of bourbons that were aged in Chinquapin oak which was air-dried for three years before charring and filling.
Tasting Notes:
The nose opens with this rich and meaty plum presence next to a hint of buttery toffee and creamy vanilla with a touch of wood lurking in the background. The palate goes full crème brûlée with sticky burnt sugar over the top and a slight touch of allspice and nutmeg next to a dark cacao powder dryness with a touch of smoke salt and light, dry cedar. The mid-palate leans back into the dark stone fruit and sweetness as it only slightly dries out.
Bottom Line:
This is always a pleasant surprise whenever I get to drink it. It's one of those bourbons that I wish more people knew about and had a chance to try.