Blue Run has taken the whiskey world by storm in 2021. The sourced spirit from the mind of former Four Roses Master Distiller Jim Rutledge is all anyone in the bourbon world seems to be talking about right now. The whiskey is so hot that the small releases tend to sell out almost instantly when they hit the market, leaving average whiskey drinkers only the secondary market to try this juice… if they're very lucky.
That's a shame because Blue Run is sourcing and putting out some of the best bourbons (and one rye) you can find right now. We were lucky enough to get a few samples of the recent releases to try them for ourselves and … yeah, this stuff deserves every bit of hype it's getting. Maybe a little more.
In short, this is whiskey is pretty much bourbon at its best. It also excites us for what's to come for this new bourbon brand as more releases drop and new ideas for the brand come to the fore. So, let's dive into what's actually in this bottle of bourbon and see what all the fuss is about.
Also Read: The Top 5 UPROXX Bourbon Posts Of 2021
Blue Run 13.5-Year Barrel #3 "Honey Barrel"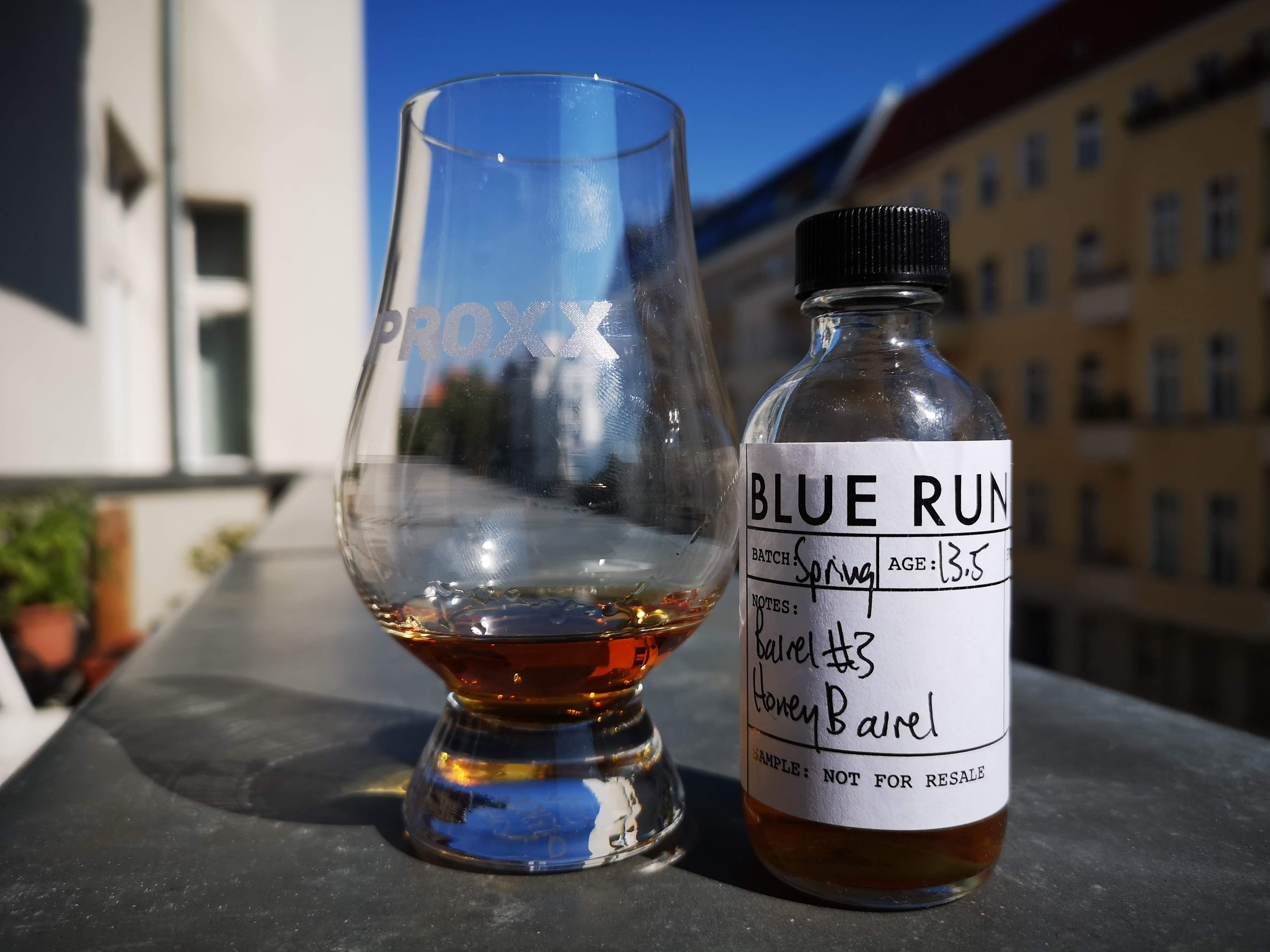 ABV: 63.41%
Average Price: $230
The Whiskey:
The juice in the bottle is hand-selected by Jim Rutledge and barreled as a single barrel at cask strength with less than 150 bottles per release. That makes each release extremely unique… and fleeting. Beyond that, very little is known beyond the age statement.
Where these barrels are coming from will probably remain a mystery for as long as the brand exists.
Tasting Notes:
You get a deep sense of buttery toffee on the nose that leads you down a rocky path through a cherry orchard as soft notes of vanilla, worn leather, and warm, spicy tobacco leaves gently settle in your senses. The taste leans into the dark and bold cherry with a deeper dark berry underbelly that's accentuated by heavily roasted cacao beans, singed vanilla husks, and a sticky toffee pudding made with rich dates. The end softens the leather as the dark chocolate lingers the longest on your senses with a final touch of almost peppery spice.
The Bottle:
The bottles are nice and hefty with a unique shape. They aren't too far off from the new Equiano Rum bottles in shape and weight. The label is very understated and embossed on the glass, allowing you to see the juice in all its dark amber and caramel glory.
The Bottom Line:
This is a real eye-opener when it comes to what great bourbon can be and what's waiting out there in orphan barrels across the industry's warehouses. Although this is going to be impossible to find anywhere near suggested retail (or at all), it's worth the hunt to both expand your bourbon palate and really enriched your collection.
Ranking:
99/100 — This is a masterpiece with a wow factor to boot. The only reason it loses one point is that I can't help but think "what's next???" while sipping this one. It feels a little more like a stop along a gilded road rather than a final destination.