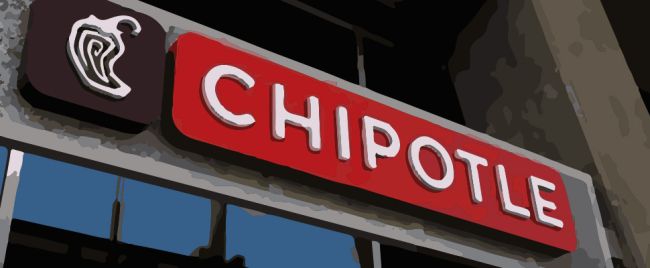 You know the saga of all the ways Chipotle made people sick over the last few months. With a craving at the wrong time and some bad luck you might have lived it. It not only took out Mexican food-loving patrons in half a dozen states but most of a basketball team as well. Even with all of the promises that it's safe to go back in the water, the restaurant chain still doesn't seem super confident about that claim and is closing all stores next month to do company-wide training and cleanliness education.
Now, as the aftermath of those illnesses continue to play out, Chipotle is about to get sued. Not just any old level of being sued either. This isn't one guy from the suburbs thinking he can go toe to toe with the entire company. A California lawyer is filing a class action lawsuit against the company's Simi Valley location on behalf of seven people for allegedly letting its kitchen manager work while incredibly sick, which then led to the illnesses of more than 200 area people. According to Eater's report on the initial press release,
Ventura County estimated the Chipotle at the heart of the lawsuit served a total of 3,000 meals over the course of the 48-hour period, inflicting some 234 customers with headaches, fever, stomach pain, vomiting, and diarrhea. The class action's plaintiffs, six high school students and one parent who all ate food "adulterated with norovirus" at the Simi Valley restaurant, are seeking a jury trial and unspecified damages.
Any other customers who had symptoms are free to join in on the lawsuit fun at their pleasure. So, no, not exactly the ringing endorsement from the public that Chipotle needs right now. On top of everything, the lawsuit alleges that it wasn't only the local Chipotle location that made mistakes in this instance, but that the corporate big wigs deliberately hesitated contacting county health officials and delayed the process until contaminated food could be removed. Tsk tsk, Chipotle! Your burritos are delicious but not delicious enough to ignore corporate irresponsibility and malfeasance. Add in some more of that free guacamole and we'll happily consider forgiving you by tomorrow though. Let's just hope that Chipotle's top brass are better at defending lawsuits than they are at apologizing for infecting hundreds of their patrons with bad food.
(via Eater)